Published: 20-06-2022 17:01 | Updated: 30-06-2022 08:14
LGBTQI-inclusive work and study environment in focus during pride week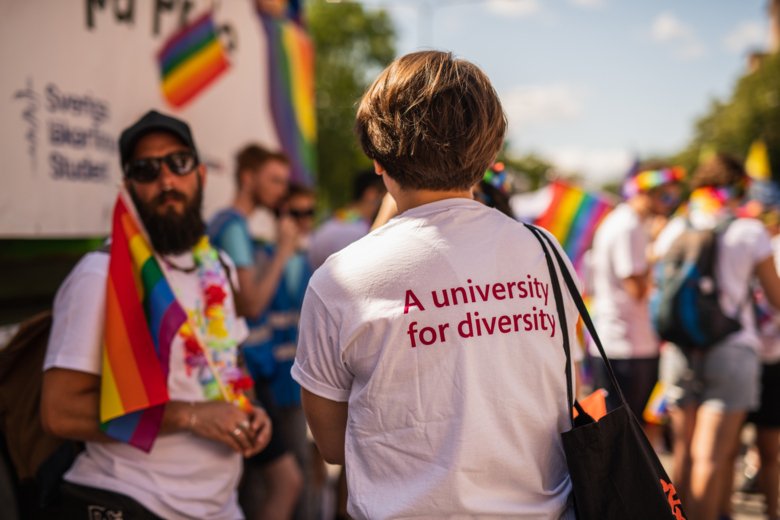 As in previous years, several of Stockholm's academic institutions are joining together with a united theme during Pride week to draw attention to LGBTQI issues. Academic Pride 2022 is organising a seminar on LGBTQI-inclusive work and study environments and joint participation in the Pride Parade. The Pride flag will also be flown at all participating universities throughout the week of this festive week.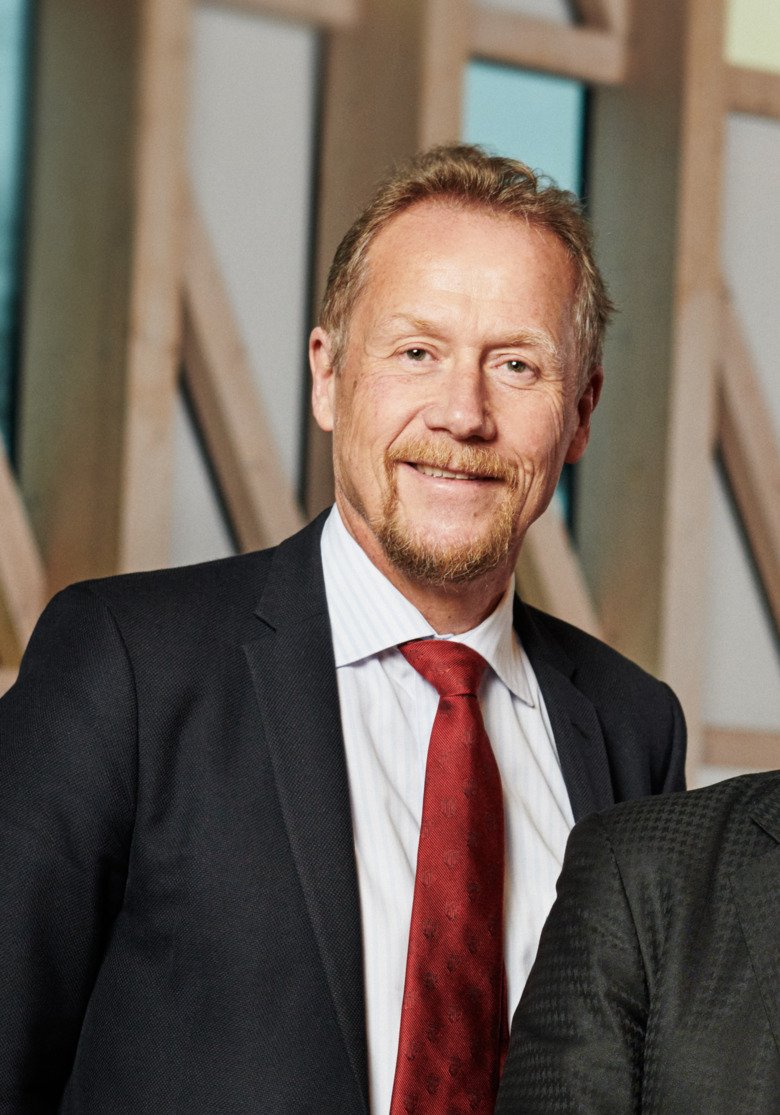 Vice-President Anders Gustafsson, President Ole Petter Ottersen and University Director Katarina Bjelke. Photo: Erik Flyg
"We have a great responsibility to ensure that our work and study environment is LGBTQI inclusive. High quality education and research requires a level playing field and equal opportunities and rights for all. This is something that represents an integral part of our everyday work, and increasingly permeates and characterises the entire Karolinska Institutet," says Vice President Anders Gustafsson, who is responsible for equal opportunities matters at KI.
A long-awaited parade party
After two years of digital events, the Pride Parade is finally coming back! As before the pandemic, KI will participate in the Pride Parade on Saturday 6 August. More information about the parade and registration for the pre-party can be found here.
Seminar on making academic institutions more inclusive
Academic Pride is organising a seminar during Pride Week. This year's theme provides new insights regarding the working environment of LGBTQI people and stimulates discussions on making academic institutions become more inclusive. During the seminar, KTH researchers Andrea Eriksson and Carin Hellström will present their new report on the organisational and social aspects of the work environment of LGBTQI people.
How to work in an LGBTQI-inclusive way
KI works to prevent discrimination and harassment of LGBTQI persons and others through the equal opportunity efforts, which focuses on an inclusive work and study environment through the entire scope of the Discrimination Act.
Here are three ideas for working in an LGBTQI-inclusive way:
Increase your knowledge of what LGBTQI people face in their everyday life - there are several online training courses on LGBTQI issues.
Use language that is inclusive of LGBTQI people, ask open-ended questions, and promote transparency.
Reflect on the norms that influence you and the assumptions you make about gender and sexuality. 
About Academic Pride: 
Academic Pride is a collaboration between several of Stockholm's academic' institutions and their student unions in conjunction with Stockholm Pride. Its aim is to highlight the importance of LGBTQIA+ issues in higher education, in terms of research and teaching, as well as in the areas of work and study environments. 
Academic Pride 2022 is organised by the Stockholm School of Economics, Karolinska Institutet, the Royal Institute of Technology, Marie Cederschiöld University and Stockholm University, together with the student unions and LGBTQI associations of various academic institutions, including the Equal Treatment Council at Marie Cederschiöld University,  Queerolinska at Karolinska Institutet, and Speqtrum at the Royal Institute of Technology student union (THS), Rainbows at Stockholm University's student union (SUS), the Stockholm School of Economics' student union (SASSE), the Swedish Defence University's student union and Sophiahemmet University's student union.