Published: 28-09-2023 07:16 | Updated: 29-09-2023 07:19
KI student wins first prize in an international thesis award
Medical student Julie Cheung from Karolinska Institutet (KI) recently won first prize at the prestigious Global Undergraduate Awards thesis competition in the category of Medical Sciences.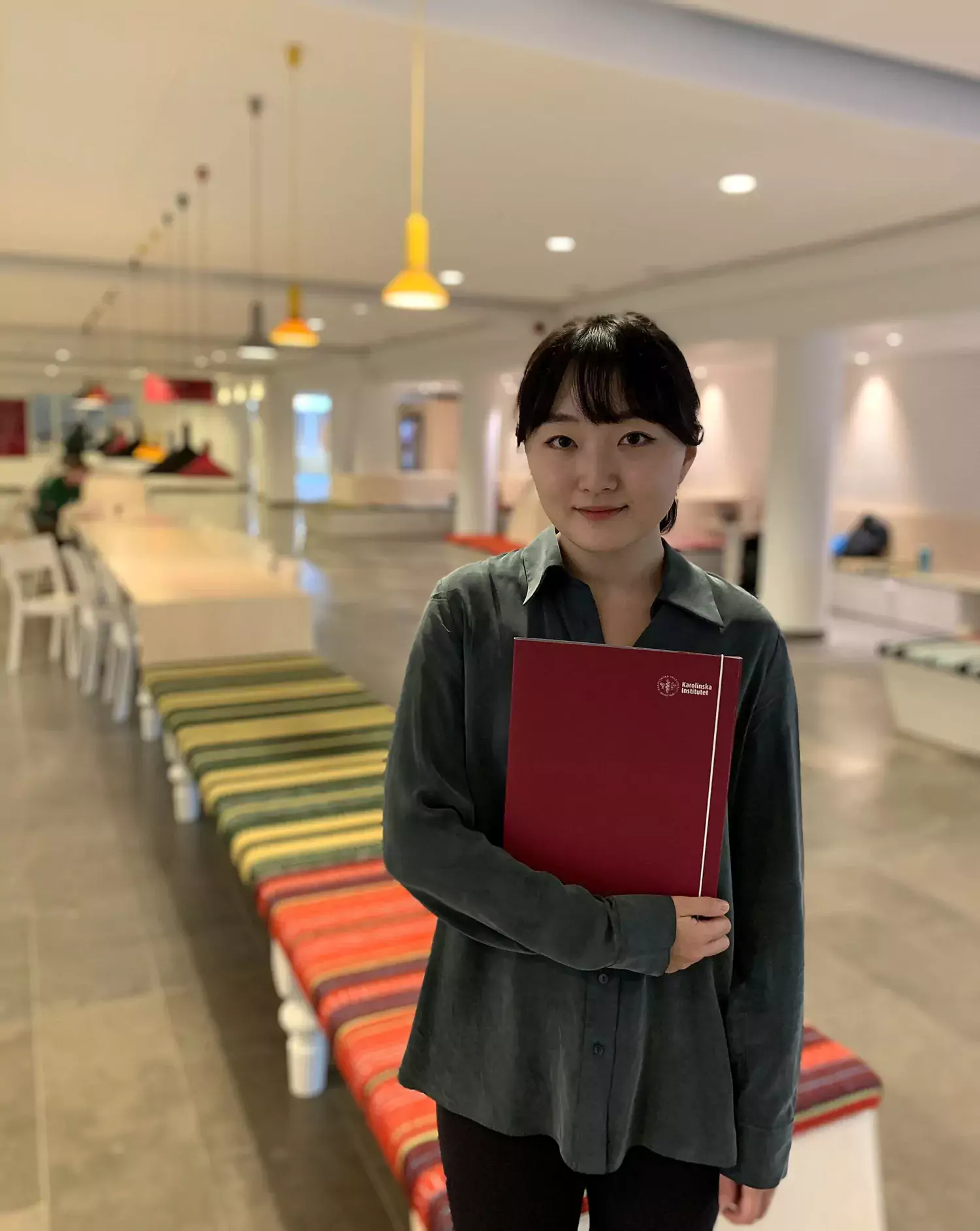 Julie Cheung won first prize in an international thesis competition. Photo: Emma Karlsson
"My thesis is about traumatic brain injury and highlights the body's acute inflammatory response after such an injury and how it can lead to the immune system starting to produce faulty antibodies," says the winner Julie Cheung, who is in term 9 of the Medical Program.
Julie wrote her thesis with Caroline Lindblad as main supervisor and Emma Hammarlund as co-supervisor. They are affiliated with Eric Thelin's research group at the Department of Clinical Neuroscience, where they will use Julie's results for further research.
"We are very happy and proud of Julie's award! Our ambition is for Julie to develop this further within the framework of a doctoral project at KI", says Caroline Lindblad.
Julie will receive a gold medal at the UA Global Summit gala in Dublin in November, where all students who have excelled in the competition will participate.
"It feels like an incredible reward for the time and effort I put into the work. I am also deeply grateful for my supervisor Caroline Lindblad and co-supervisor Emma Hammarlund who have supported me throughout the process. Also, to my fellow students and their work that has inspired me", says Julie Cheung.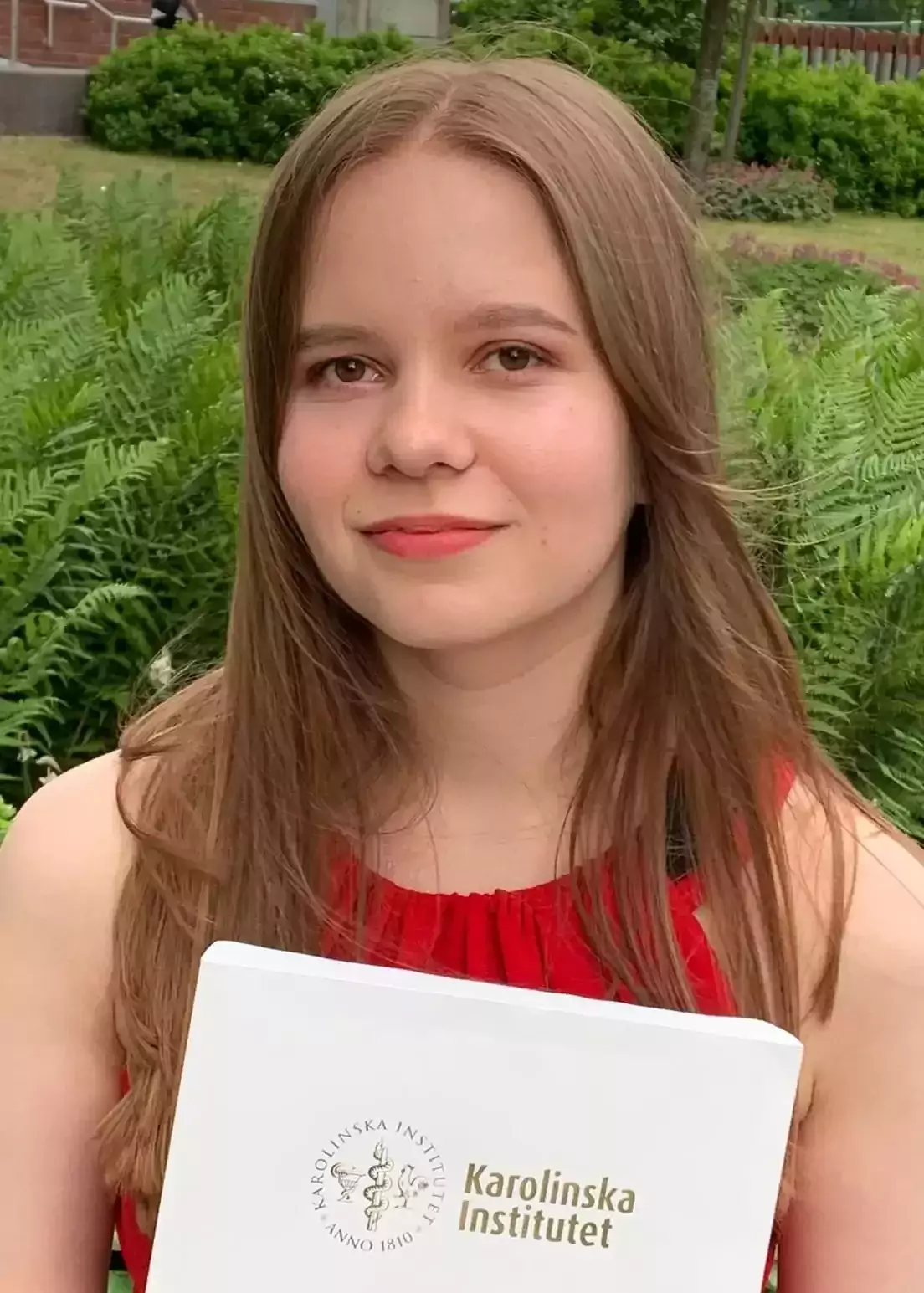 Linnea Luoma-aho, Biomedicine Program, won prize in the Life Sciences category. Photo: Privat.
KI also has a regional winner in the Life Sciences category and no less than nine students who qualified for "highly recommended" in the competition.
In the Life Sciences category, KI has a regional winner, Linnea Luoma-aho from the Biomedicine Program, who won the prize for her work on the structural biology of the Trypanosoma brucei parasite where she used both X-ray crystallography and artificial intelligence (AI) to understand protein structures on a molecular level.
Congratulations on all the great awards!
KI student who qualified as a Global Winner in Medical Sciences:
Julie Cheung, Medical Program.
KI student who qualified as Regional Winner in Life Science:
Linnea Luoma-aho, Biomedicine Program.
KI students who qualified as Highly Commended Entrants:
Medical Sciences
Özer Demirel, Biomedicine Program
Linnea Söderlund, Biomedicine Program
Edward Flores, Medical Program
Kathy Liu, Medical Program
Amelie August, Medical Program
Sofia Dinh, Medical Program
Life Sciences
Shaymaa Tegsten, BMA Program
Hallgerdur Kolbeinsdottir, Biomedicine Program
Maria Tseka, Biomedicine Program
About The Global Undergraduate Awards
The Global Undergraduate Awards is an international competition for undergraduate theses. Each year, high-quality student work is presented in 25 different categories, including medicine, life sciences, economics, linguistics, psychology, and more. The competition connects the world's top students and academics across cultures and disciplines. For several years, KI has had many students who have participated in the competition and placed highly.
In addition to Julie and Linnea's wins in this year's competition, no less than nine KI students have been highly ranked.
All outstanding students are invited to the UA Global Summit in Dublin in November to receive their prizes and meet the other winners. Winning theses are also published in The Undergraduate Library.