Published: 24-08-2020 09:20 | Updated: 25-08-2020 08:08
Distance learning imposed completely new demands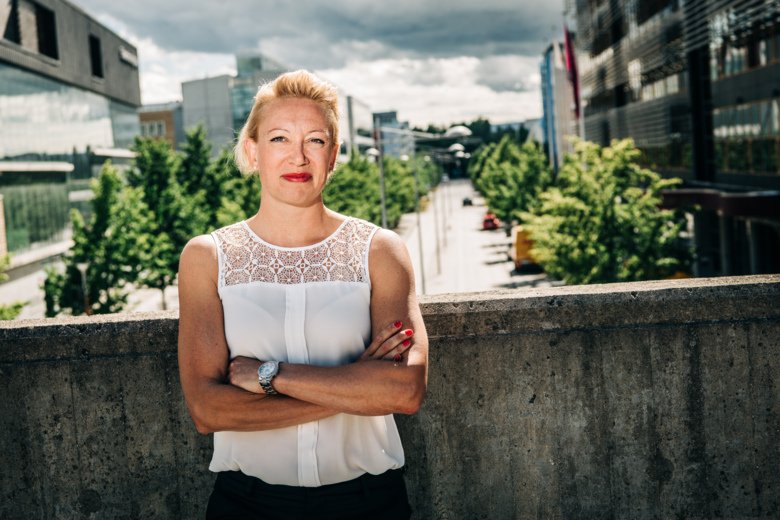 On 17 March 2020, the Public Health Agency of Sweden encourages Swedish universities and upper-secondary schools to conduct distance learning in order to reduce the spread of COVID-19. The campus closes on 18 March, but teaching must continue. For KI's teachers, it's the start of an intensive undertaking, one that proved particularly challenging for the Unit for Teaching and Learning.
"We took our computers and went home," says Maria Watter, a senior lecturer and head of the Unit for Teaching and Learning (TL). The unit is directly subordinate to the President, and its mission is to provide educational support to teachers, tools and resources for digital teaching, and competence development.
It was a matter of maintaining a balance between putting out fires and creating sustainable solutions.
"We realised that we had to work in a super-structured way. With a lot of requests from teachers who needed help – we needed to work smartly and efficiently," says Maria Watter.
From functions to examination
In the beginning, the questions were about the digital tools, and they related to everything from features in Zoom, Canvas and Screencast-o-matic to "how do I conduct a digital examination – tomorrow?".
Most practical work involved the transition to digital examinations. There was no infrastructure in place. When the coronavirus turned life upside down, the urgency of the work increased.
"It's a completely different thing to conduct digital examinations remotely rather than on-site. It imposed completely new demands on everyone involved – teachers, students, and us. It raised many issues that fell beyond the scope of our education framework – questions about ID checks, cheating and monitoring," says Maria Watter.
An intensive transition
During the first month, the Unit for Teaching and Learning devoted itself to intensive, seemingly round-the-clock efforts. Among other things, their website was rebuilt based on the teachers' urgent needs, and a series of digital seminars were set up to teach them about the digital tools that had become new everyday necessities for conducting education – both digitally and remotely.
"I'm impressed that it has worked out as well as it has," says Maria Watter, who credits the 30 people who work at TL – providing support to KI's thousands of teachers, to programme directors and undergraduates was a monumental task.
She is also grateful for the spirit of cooperation that arose in many places during this period; Karolinska Institutet's Committee for Education and the university administration resolved many issues in the spring of 2020.
"The transition to digitalisation that we have now made is not a crisis solution, even if it came out of an extreme situation. We took a huge step forward during the spring, especially in terms of competence and experience. Solutions were also developed that resolve many of the digital barriers that existed in the past."
"Blended learning"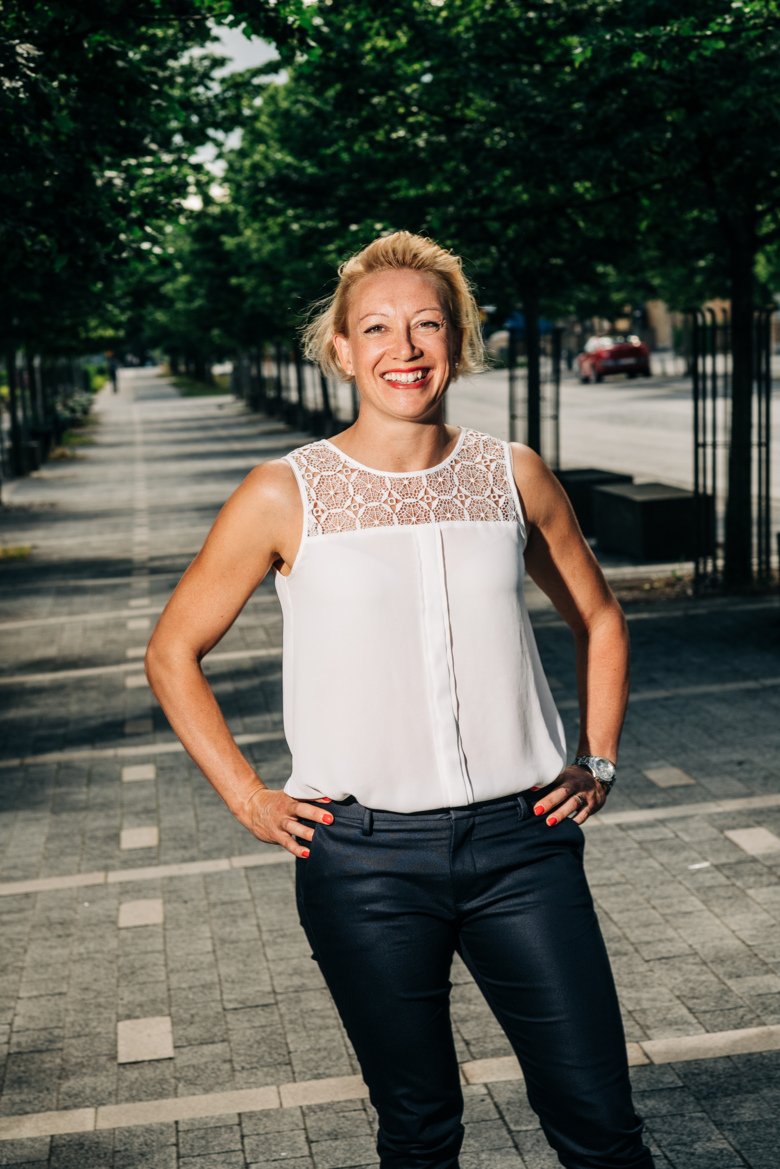 Maria Watter. Photo: Erik Cronberg
Maria Watter points out that the future of education actually still revolves around the same thing as it did before the pandemic hastened development: "blended learning", which involves a mix of traditional classroom methods and more computer-mediated activities.
Or as Maria Watter describes it:
"Student-activating teaching, which mixes digital and analogue elements for the best possible interactivity and interaction, as opposed to the teacher monologue. Now we have completely new conditions for developing this kind of learning together. That's a big win."
There is still work to be done in preparation for this autumn's gradual return to campus education, but there is a big difference between that effort and the spring transition, says Maria Watter.
Quality in digital education
She believes that by the autumn we will have achieved an in-depth discussion about the quality of digital education, about what it is and how we can create quality.  We will certainly discuss what is appropriate for digital education and what doesn't work, perhaps even questioning certain elements that have been used in the past.
"During the spring, many teachers struggled with the parts of teaching that involve maintaining the students' focus, creating social interaction and a sense of belonging – there are some digital challenges to solve there."
"We need to make wise decisions for the future, create good conditions for our teachers, and develop courses that make use of the enormous power of our students. If our education is to give students new opportunities to create the health care of the future, we can hardly educate in the same way as we have always done. The transition will require courage, time and commitment from our teachers," says Maria Watter.
Facilitates educational development at KI
The Unit for Teaching and Learning (TL) was created in 2019 with a mission to facilitate educational development for all of KI's educational undertakings – both clinical educational support and support for on-campus teachers at the first, second, and third-cycle levels.
TL builds educational infrastructure, develops educational skills, facilitates educational development and contributes to continuous learning and sustainable networks in order to give KI's teachers the best educational conditions for conducting their work.