Published: 07-02-2022 12:57 | Updated: 07-02-2022 13:01
They are awarded ERC Proof of Concept Grants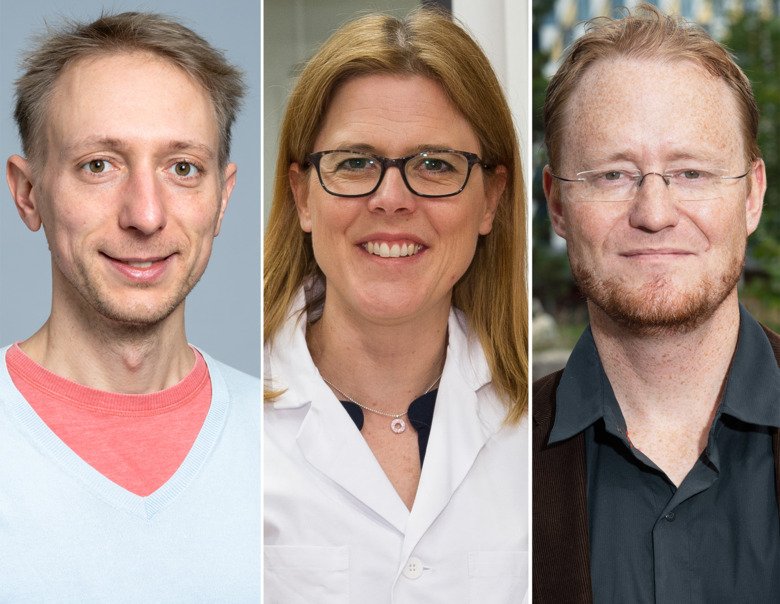 Three research group leaders at Karolinska Institutet receive European Research Council Proof of Concept (ERC PoC) 2022 grants, which are awarded to researchers who already have funding from the ERC and now wish to develop the innovative potential of their discoveries. Projects funded at KI include working towards commercialisation of a new sequencing method and scaling up production of artificial spider-silk textiles.
The ERC PoC grants aim to maximise the value of the excellent research that the ERC funds, by supporting exploration of the commercial or societal potential of ideas arising from the funded projects. The programme can finance activities such as testing and validating of results, clarifying IPR protection, and exploring business opportunities. Each project receives EUR 150,000 (approximately SEK 1.5 million) over a period of 1.5 years. This is the first ERC PoC call of several in 2022; in this round, the ERC will now distribute grants to 166 researchers in 21 countries. The grants are part of the EU's research and innovation programme, Horizon Europe.  
Funded projects at KI
Simon Elsässer, Department of Medical Biochemistry and Biophysics
Project: Highly multiplexed, quantitative protein biomarker profiling – hmqPro
Summary: In this project, Simon Elsässer will work to secure IPR and take steps towards commercialising a technology developed in his lab. This effort will be undertaken in collaboration with Epigenica AB, a company founded by Simon Elsässer with the support of a previous ERC PoC grant. Dr Elsässer is also affiliated to SciLifeLab in Stockholm and to KI's Hong Kong node, the Ming Wai Lau Centre for Reparative Medicine.
Björn Högberg, Department of Medical Biochemistry and Biophysics
Project: Single-molecule reconstruction for high-throughput, short-read sequencing technologies – FuseSeq
Summary: The project is about further developing a new method of sequencing, which the researchers believe will solve many of the problems of methods used today. The plan is to develop this new form of sequencing into a product that can be commercialised. The testing and development will be conducted by Dr Ference Fördös in Björn Högberg's lab.
Anna Rising, Department of Biosciences and Nutrition
Project: Artificial spider silk textiles – ArtSilkTex
Summary: Anna Rising and her colleagues have invented a way of producing threads from spider-thread protein by using bacteria. These threads have the potential to replace many of the environmentally hazardous plastic-based fibres used in, for example, the textile industry today. To establish the business potential of this invention, the researchers will now scale up production, conduct a market analysis, secure IPR, and start a company. Anna Rising is also affiliated to the Swedish University of Agricultural Sciences.