Published: 12-11-2021 10:26 | Updated: 29-11-2021 13:19
Four researchers at ARC awarded project grants from the Swedish Research Council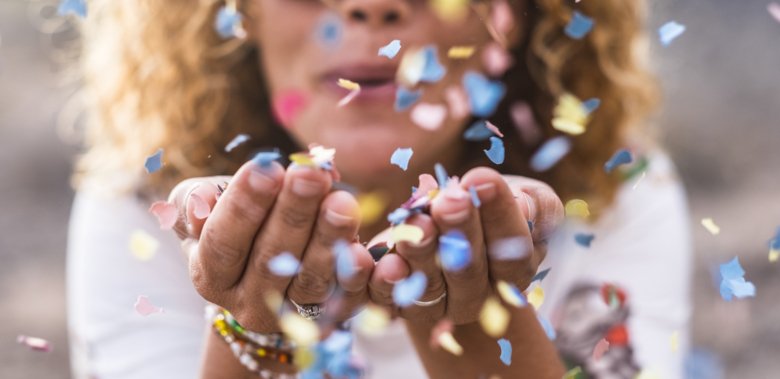 Four researchers at the Aging Research Center (ARC) have been granted project grants from the Swedish Research Council. Marc Guitart-Masip, Davide Liborio Vetrano and Weili Xu are awarded funding for projects in the field of Medicine and Health category, and Grégoria Kalpouzos for a project in the field of humanities and social sciences.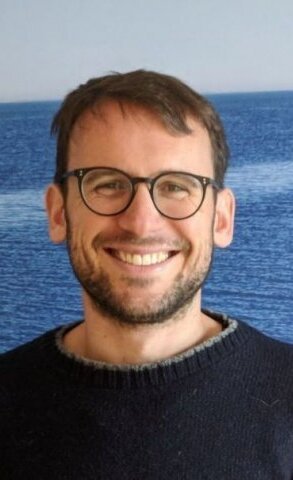 Marc Guitart-Masip. Photo: ARC.
Marc Guitart-Masip, researcher at ARC, is awarded SEK 2 400 000 for a project entitled "Mapping the neural and computational traces of lack of controllability and their relevance for depression" for a period of three years.
In this project, the researchers will use a new paradigm to characterize the behavioral and neuronal effects of uncontrollable aversive stimulation in healthy volunteers and develop behavioral markers of lack of control in depressed patients.
"We will use Functional Magnetic Resonance Imaging (fMRI) to study how the link between different brain parts is affected when healthy volunteers are exposed to uncontrollable aversive stimulation. We will also compare decision-making ability under controllable stress versis uncontrollable stress in the same subjects", says Marc Guitar-Masip.
The researchers will also use a smartphone application to test a large number of depressed patients' abilities to make decisions and to track the subjects mental state for a period of one year.
The project will elucidate the behavioral and neuronal effects of uncontrollable aversive stimulation in healthy participants and promote the understanding of how abnormal decision-making processes relate to depression.
Co-applicants and researchers involved in the project are Lars Nyberg and Anna Rieckmann, both at Umeå University, Department of Radiation Sciences and Andreas Olsson, Karolinska Institutet, Department of Clinical Neuroscience.
Davide Liborio Vetrano, Aging Research Centre (ARC), NVS. Photo: ARC.
Assistant Professor Davide Liborio Vetrano, is granted funding for a period of five years for a project entitled "Biomarker signatures of progressing multimorbidity: in pursuit of personalized approaches to clinically complex older individuals". The amount awarded is SEK 5 200 000.
Most older adults live with two or more long-term diseases, a condition known as multimorbidity. Multimorbidity decreases people's quality of life, increases their risk of disability and hospital admissions, and shortens life expectancy.
"With this project, we aim to make a major contribution to the prevention, treatment and care of people affected by multimorbidity and its complications, by identifying reliable biomarkers that may improve and facilitate clinical decision-making and prognosis", says Davide Liborio Vetrano.
Using multimorbidity biomarkers in routine clinical practice will enable establishing earlier preventive and therapeutic treatments and personalized care programs. Clinical decision-making and patient and family counselling will be facilitated by more accurate prognoses. Moreover, novel insights will be provided into the biological mechanisms underlying multimorbidity and related health outcomes, paving the way to the discovery of new treatments able to slow-down the aging process. To that end, the researchers will take advantage of a well-characterized cohort of 3363 older adults living in central Stockholm followed up since 2001 (the SNAC-K study).  
    
The project will be pursued by a multidisciplinary team with expertise in geriatrics, gerontology, neurology, epidemiology, biotechnology, bioinformatics and public health. Several applicants' research lines will be converging in this project, allowing us to explore our research hypotheses with high competence and expertise.
Researchers involved in the project are Giulia Grande and Amaia Calderón-Larrañaga at the Aging Research Centre (ARC), KI, Claudia Fredolini at the SciLifeLab, KTH and Riccardo Calvani and Anna Picca, both at the Catholic University of Rome, Italy.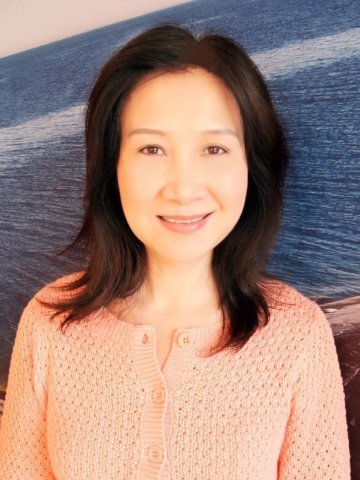 Weili Xu, Aging Research Center (ARC), NVS. Photo: Maria Yohuang
Senior Researcher and research group leader Weili Xu, is awarded SEK 2 400 000  for a period of three years for a project entitled "Reducing Dementia Risk in Older Adults Affected by Cardio-Metabolic Disease".
Cardiometabolic diseases (CMDs, including heart disease, stroke and type 2 diabetes) increase the risk of dementia.
"The goal of this project is to advance our understanding of the biological mechanisms underlying the co-occurrence of CMDs and dementia, and to discover novel compensatory mechanisms against CMD-associated dementia", says project leader Weili Xu.
Abigail Dove, Jie Guo, Johan Fastbom, all at ARC are also involved in the project.
Grégoria Kalpouzos, Aging Research Center (ARC), NVS. Photo: private.
Grégoria Kalpouzos, senior lecturer and research group leader at ARC, is awarded SEK 4 920 000 for at period of three years for a project entitled "Role of brain iron and microbleeds in cognitive and physical function in a population-based study on aging: A deep-learning approach".
The main aim of the project is to characterize the contribution of iron load in small brain nuclei that have been largely neglected in the past (substantia nigra, subthalamic nucleus, red nucleus, dentate nucleus, mammillary bodies), and cerebral microbleeds, to age-related cognitive and physical decline.
"The target population is a subsample of the well-characterized SNAC-K study (Swedish National study on Aging and Care – Kungsholmen). The 560 individuals, aged between 60 and 87, will undergo an extensive Magnetic Resonance Imaging (MRI) assessment", explains Grégoria Kalpouzos.
A key aspect of the project is the development of advanced deep-learning methods to automatically assess these neuroimaging markers.
Farshad Falahati, Giulia Grande, Erika Jonsson Laukka, Laura Fratiglioni (all at ARC) and Anna-Karin Welmer, Department of Neurobiology, Care Sciences and Society, Division of Physiotherapy, are also involved in the project.