Published: 27-05-2021 16:52 | Updated: 27-05-2021 16:52
Vinnova-funded initiative achieved with new tools for collaboration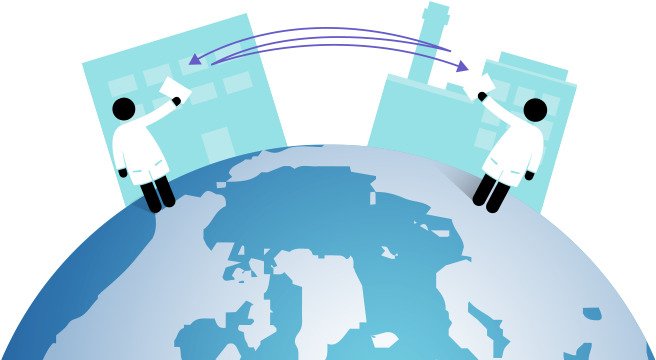 A major effort to strengthen KI's strategic collaboration capacity has recently been achieved. This is a Vinnova-funded initiative that has been ongoing over the past three years. The lessons now learned and the results from the projects will form a natural part of KI's research and education.
Kerstin Lundin, project manager for SKISS, Stärka KI:s strategiska samverskanskapacitet (Strengthen KI's strategic collaboration capacity), was responsible for the work conducted at KI, which involved participation in five university-wide projects.
"With hindsight, it has been successful to keep the subprojects together to strengthen cooperation internally as well. It has also been established that there have been many synergies that we have been able to take advantage of," says Kerstin Lundin.
The projects have involved the use of tools for the utilization of knowledge assets, the processes involved in strategic partnerships, and the relevance of education.
"Throughout the entire project period, we have been working on translating knowledge into daily work, which means that we can already see results, for example in new partnerships and the development of the new medical programme," says Kerstin Lundin.
In April 2021, work was completed culminating in a conference covering all 18 projects involved in the Vinnova initiative, the so-called K3 projects.
The final conference made it clear what a large and important network the initiative has been able to produce. This is the opinion of Karin Dahlman-Wright, chair of the SKISS steering group, who emphasizes that it is important that KI's involvement in the projects is introduced to the line organization and actively disseminated to many more.
"In the long run, it is about giving more researchers access to better methods so that they can succeed in obtaining funding and reach out with the results of their research; among other things through dialogue, follow-up, and tailor-made workshops," says Karin Dahlman-Wright.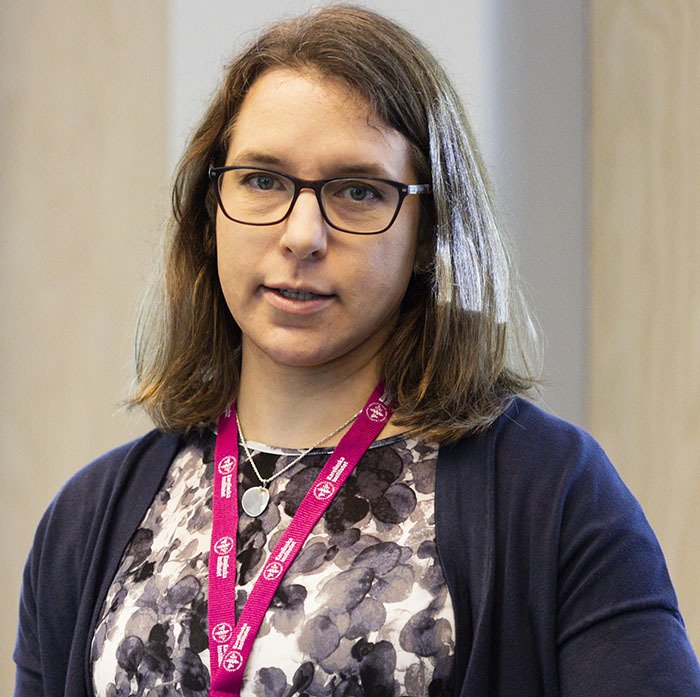 Sophia Savage. Foto: David Lagerlöf
Sophia Savage, coordinator of SKISS at the Department of Research Support, is now taking over the baton for implementation.
"We are now working to build these tools into KI's existing support structures so that they will be of long-term benefit to education and research. Among other things, by sharpening the opportunities for KI's researchers so that new well-functioning partnerships can be created and to conduct better risk analyses and knowledge inventories," says Sophia Savage.
A follow-up of how KI's researchers and teachers make use of the resources the projects have developed is planned for 2022.
KI participated in five university-wide collaboration projects 
Paus – Personrörlighet för akademin med utbildningsfokus och studentmedverkan (Personal mobility for academia with a focus on education and student participation)
Skön – Samverkansintegrerat kvalitetssystem för ökat nyttiggörande (Collaborative integrated quality system for increased utilization)
Merut – Metoder för att fånga utbildningars samhällsrelevans (Methods for capturing the social relevance of education)
Spets – Strategiska partnerskap för effektiv och transparent samverkan (Strategic partnerships for effective and transparent collaboration)
IMP – Implementation of working methods and increased knowledge in the field of knowledge assets and intellectual property rights