Published: 20-10-2020 14:52 | Updated: 20-10-2020 14:54
The final diary entries by polar adventurer Andrée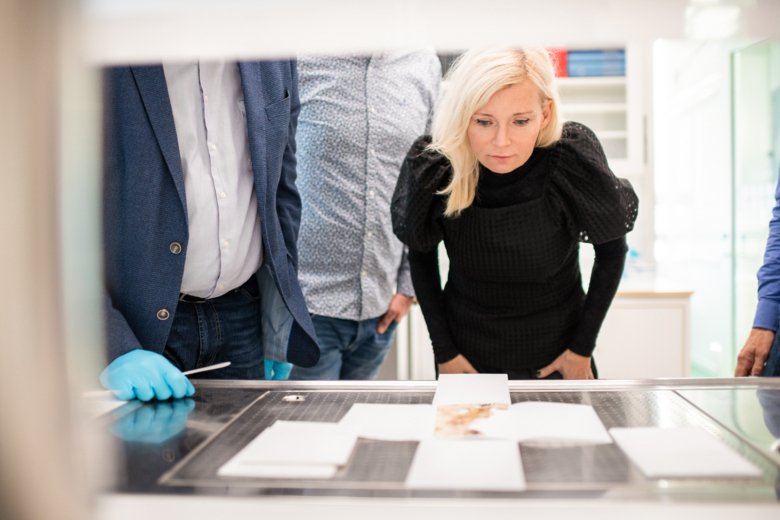 A diary containing the final entries by polar adventurer Andrée is now to be subjected for the first time to analysis using modern techniques. It is hoped this will solve once and for all the mystery of what caused the deaths of the expedition members on an island in the Arctic Ocean in 1897.
"We're getting lots of new information, it's really exciting," says Bea Uusma, who is leading the project at Medical History and Heritage, Karolinska Institutet.
In July 1897 a polar expedition leaves Svalbard in a hydrogen balloon. It is led by engineer Salomon August Andrée in a bid to be the first to reach the North Pole.
But the expedition disappears somewhere in the Arctic, and it is not until 33 years later that the remains of its three members are found on the island of Vitön in the Arctic Ocean.
One page from the final diary entries by polar adventurer Andrée. Photo: Johanna Åkerberg Kassel
"They die there on the island, despite having the resources to survive," explains Bea Uusma, doctor, author of the August prizewinning "The expedition: a love story: solving the mystery of a Polar tragedy" and expert on the cause of death of the Andrée expedition. "Something happens but no one knows what. It's like a medical murder mystery."
Andrée's last diary
This mystery might now be a stop closer to being unravelled, now that Dr Uusma has been given permission to analyse the almost illegible writing in Andrée's last diary, which was found in the inner pocket of his jacket. Andrée started writing the diary when the expedition reached Vitön, but stopped after only a few days. The diary contains his final words and has not been analysed since 1931.
"Since the pages are covered in mould, you can only read roughly one in three words with the naked eye," says Dr Uusma. "Up to now, what we know of what happened on Vitön has been based on interpretations of the text. Now, thanks to modern technology, we're able to actually read what it says."
To help her she has assembled a reference team of paper conservationists and analysts. The analyses themselves will be done at the National Heritage Board's cultural heritage lab in Visby, where Dr Uusma has a seat as a visiting colleague. During the project she will be affiliated to Medical History and Heritage at Karolinska Institutet.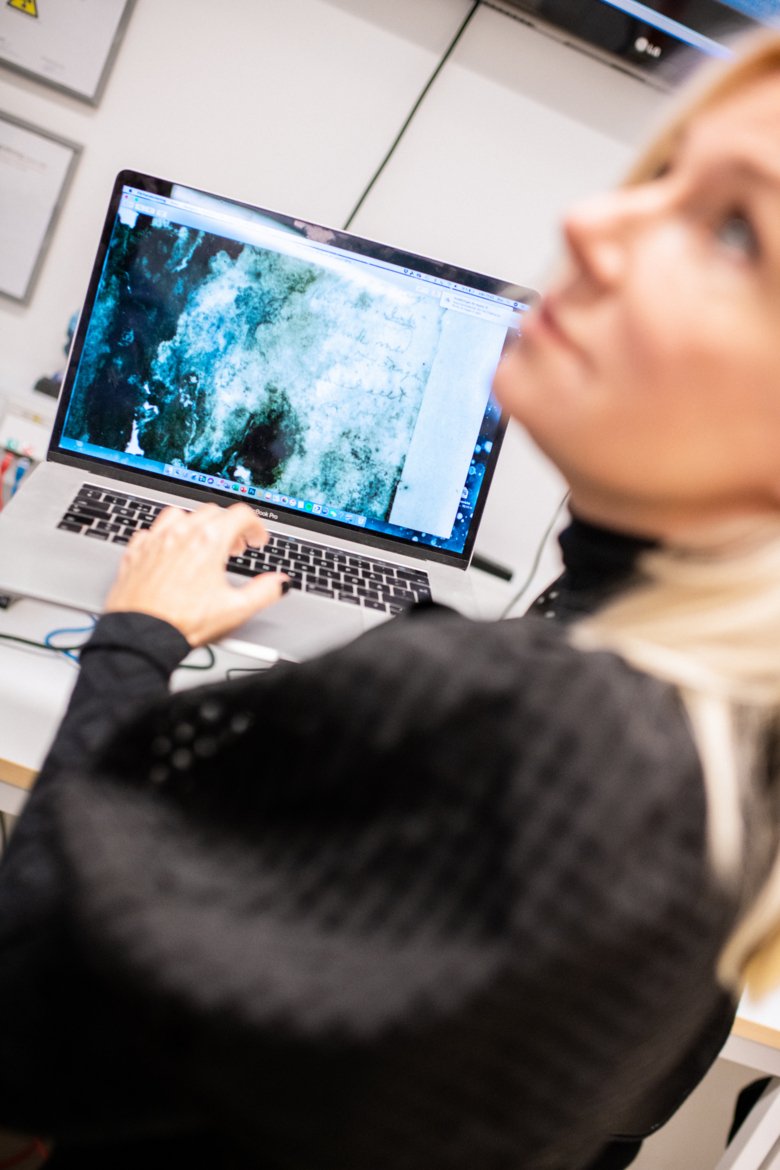 Bea Uusma. Photo: Johanna Åkerberg Kassel
"That's the department that is closest to this project, which is very multidisciplinary but contains elements of medicine, history and forensics," says Dr Uusma, who earned her degree in medicine at Karolinska Institutet.
First analyses
The first analyses of the diary were carried out recently at the cultural heritage lab, whose experts engaged a series of techniques, including micro x-ray fluorescence, elemental analysis and photography using different wavelengths of light.
"Different techniques provide different information," she continues. "It's like a lovely, really exciting jigsaw! We've just started on a new page of the book and can tell straight away that it holds promise. We're getting tons of new information. It's incredibly exciting."
The project is expected to continue throughout the autumn and result in a scientific paper and a new book.
"I hope we'll find something that will give me a clue as to the truth of what happened – even if they didn't realise it at the time of writing. Like that it says that they're eating tinned fish, which I know might well have contained toxins. But we'll see. It's so incredibly thrilling!"