Published: 20-11-2023 13:58 | Updated: 20-11-2023 14:27
The EIT Health SCI FI programme awarded at the European Parliament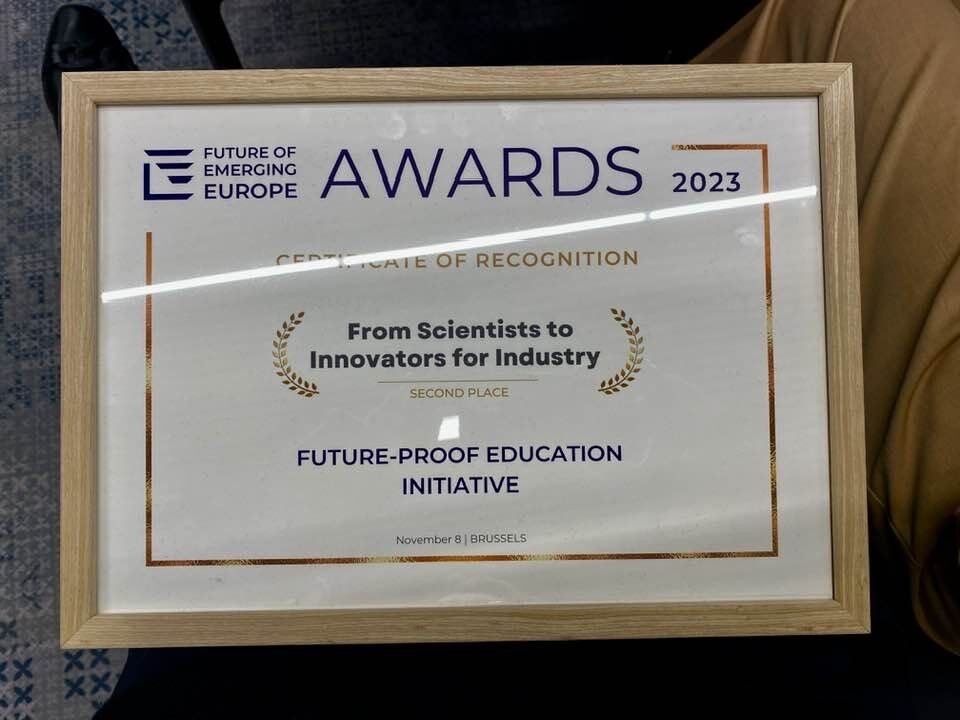 The Unit for BioEntrepreneurship (UBE) at LIME is involved in a project that received a certificate of recognition from the European Parliament.
Last week, during the Emerging Europe Award in Brussels, the EIT Health SCI FI programme shone in the category of the Future-Proof Education Initiative of the Year! 
The EIT Health SCI FI programme is an educational program for scientists from all over Europe wishing to transition into the industry. SCI FI works hand in hand with our industry partners to provide field skills including through real-life case studies and networking opportunities with recruiters of the health industry. 
The programme is implemented by a consortium of 17 partners from all over Europe and is led by the Medical University of Lodz. 
Read more about the SCI FI program.
Contact Anna Birgersdotter at the Unit for BioEntrepreneurship for more information on their involvement in the EIT Health SCI FI programme.