Published: 07-12-2022 10:11 | Updated: 07-12-2022 19:57
Svante Pääbo on his Nobel experience: "It's been a bit overwhelming"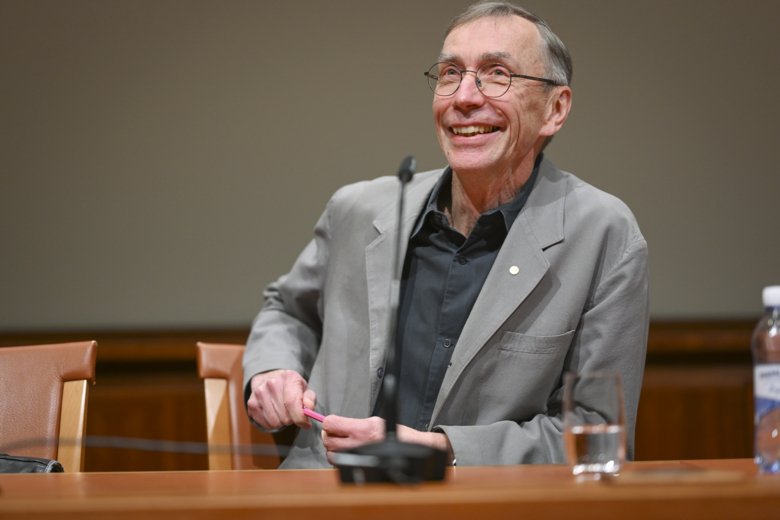 Svante Pääbo hasn't even collected his 2022 Nobel Prize in Physiology or Medicine yet. Still, the director of the Max Planck Institute for Evolutionary Anthropology is already dreaming of making new ground-breaking discoveries.
"If there is a dream for the next five years, it is to understand some aspects of what makes modern humans so special, to the extent that we have become billions of people," he told a room full of journalists at the Nobel Forum, the home of the Nobel Assembly at Karolinska Institutet, on 6 December.
Professor Svante Pääbo is this year's sole recipient of the Nobel Prize in Physiology or Medicine, awarded by Karolinska Institutet's Nobel Assembly for "his discoveries concerning the genomes of extinct hominins and human evolution."
"It's been a bit overwhelming," Svante Pääbo says when asked about his experience as a Nobel laureate so far.
On 7 December, he will hold his Nobel lecture at Karolinska Institutet's Aula Medica in Solna. Then on 10 December, it's time to receive the prestigious award from the King of Sweden, His Majesty Carl XVI Gustaf, followed by a banquet at the Stockholm City Hall.
From the light-hearted to the serious
At the press conference, the questions ranged from scientific to personal, from the serious to the more light-hearted.
Professor Pääbo revealed he liked and is considering re-reading the fictional novels Earth's Children by Jean M. Auel, which features relationships between modern humans and Neanderthals, a key topic of his research.
On a more serious note, Professor Pääbo talked about what receiving the Nobel Prize means, not just for him, but for the Max Planck Institute where he works and was involved in founding in 1997.
"It is great for the institute," he says. "It was the first attempt to make a fresh start for anthropology in Germany and reviving a sense of a very interdisciplinary focus around the question of 'what makes us humans unique'. And the prize of course feels like a vindication for that approach."
"It also feels like a vindication, that this is an important field, anthropology and human evolution, in general", he adds.