Published: 25-10-2021 12:25 | Updated: 25-10-2021 12:25
Solar cells on campus helping to reduce climate impact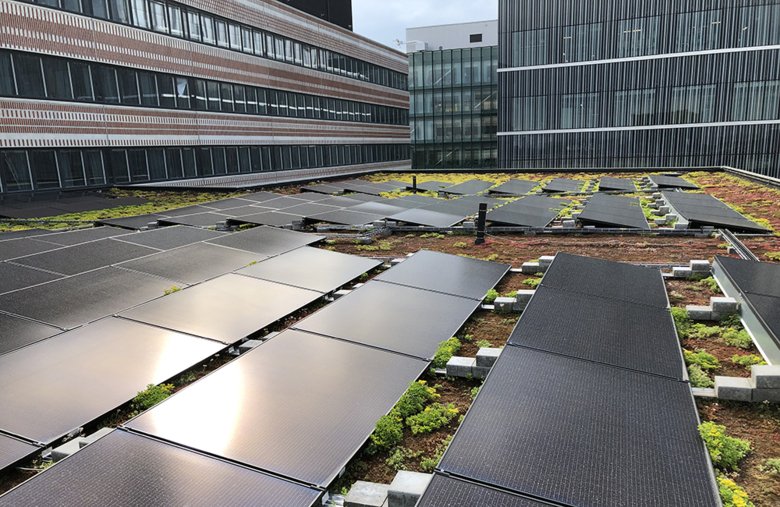 As many as six photovoltaic power installations have now been put into operation on campus Solna. The installations are located on the roofs of, among others, Widerströmska huset, A Working Lab Innomedicum and the Berzelius Laboratory. Together, the solar cells cover an area of approximately 2,100 square metres and provide the campus area with renewable energy.
The new solar cells will generate 360,000 kWh of environmentally friendly electricity every year. This is equivalent to the average annual energy consumption for 14 houses. There are already approximately 1,100 square metres of solar cells on campus Solna that generate 115,000 kWh per year, including those on the roof at Biomedicum. The six new installations mean that a total of approximately 475,000 kWh of solar energy can be produced per year on campus.
Reduced energy consumption on campus
There is a great deal of focus on energy consumption with regard to both the new building projects and the refurbishment projects that are being carried out on campus. Improved heat recovery from ventilation as well as the installation of LED lighting and continuous work to reduce the amount of energy delivered to campus Solna have contributed to a decrease per square metre by over 40 per cent between 2000 and 2021.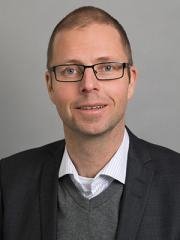 Rikard Becker, Property Director at Karolinska Institutet Photo: N/A
"This is a very good investment and is fully in line with Karolinska Institutet's goal of reducing our climate impact and developing and strengthening the environmental perspective in our operations. For a medical university like KI, environmental and sustainability issues are a priority and we work in different ways and together with different organisations to develop the area in our research, education and other activities," says Rikard Becker, Property Director at Karolinska Institutet.