Published: 05-10-2022 09:24 | Updated: 07-10-2022 15:43
Niaz Ahmed new adjunct professor at the Department of Clinical Neuroscience
On October 4, 2022, research group leader Niaz Ahmed was employed as an adjunct professor at the Department of Clinical Neuroscience (CNS), the Division of Neuro.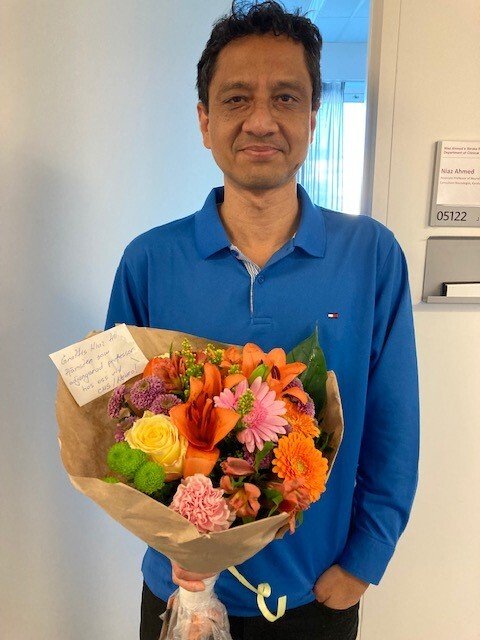 Photo: Nilla K
Niaz Ahmed received his doctorate in 2003 at Karolinska Institutet, he has several years of research experience in Stroke - Acute intervention and secondary prevention and is also head of research and education, ME Neurology, at Karolinska University Hospital.
The employment decision as an adjunct professor was made by President Ole Petter Ottersen in the presence of Acting University Director Gunnar Gustafsson Wiss after a presentation by HR specialist Ellen Tiala. Lovisa Hagenfeldt, president of the Medical Association, was also present.
We say congratulations to Niaz and welcome him in his new profession!