Published: 13-04-2023 09:44 | Updated: 13-04-2023 09:44
Newborn care research team visits Phu San Hospital in Vietnam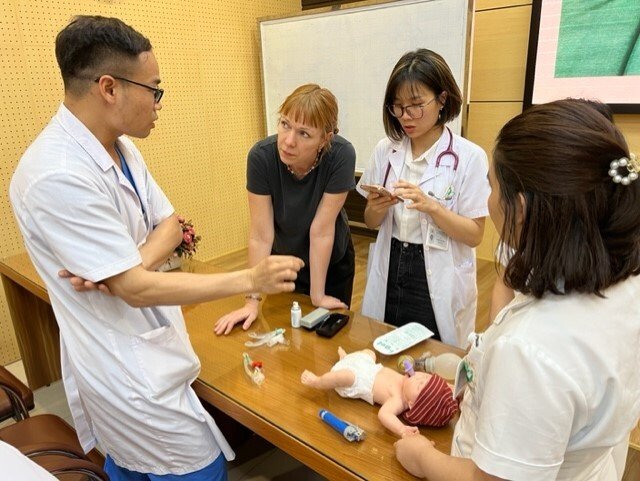 The newborn care researchers in the team Global Child Health and Sustainable Development Goals, have visited research colleagues at the Phu San Hospital in Hanoi, Vietnam. The visit included meetings with the director and vice-director of Phu San, Dr Nguyen Duy Anh and Dr Nguyen Thi Thu Ha, visits to hospital departments, presentation of ongoing and upcoming research, workshops, simulation trainings and planning of studies including the NeoSpirit project and future Vietnamese PhD candidates.
Postdocs Susanna Myrnerts Höök and Nicolas Pejovic and research assistant Dr Sandra Mekidiche, visited local research colleagues at Phu San Hospital in Hanoi, Vietnam, March 13-25. Included in the Hanoi team are Dr Vu Thi Thu Hien, anesthesiologist and Head of the Social Work Department, Dr Pham Thi Thu Phuong, neonatologist and Head of the Neonatal Department, Dr Nguyen Thi Linh, neonatologist, Dr Tran Thi Phuong Thanh, neonatologist, Dr Nguyen Khac Toan, obstetrician and gynecologist, team leader of International Cooperation Unit, Social Work Department, Phung Thu Phuong and Nguyen Ngoc Phan, administrative workers at the Social Work Department and Linus Olsson, researcher at Karolinska Institutet, stationed in Hanoi.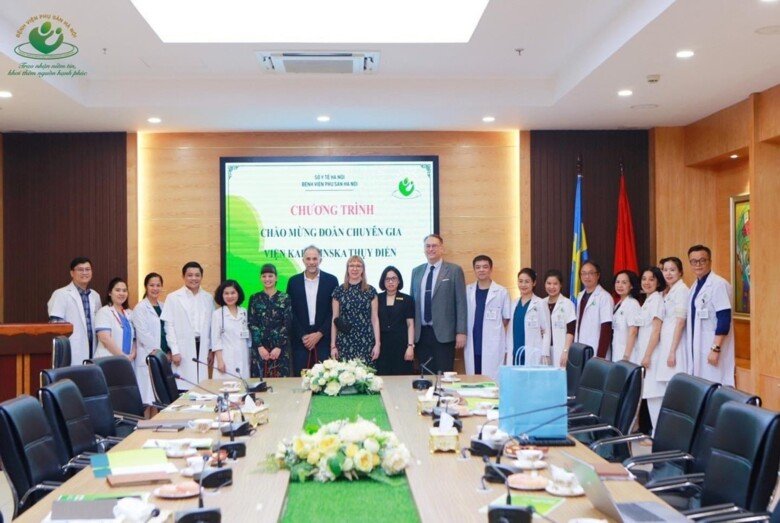 Presentation for the director, vice-director and heads of all departments at Phu San Hospital to go through all activities during the visit and planned studies. Photo: Phu San
On the first day of arrival the whole team met up at Phu San Hospital, to plan the visit. Already on the second day the team had a presentation for the director of the hospital and all heads of departments to explain the purpose of the visit and present the research group. 
"I have been collaborating with Phu San Hospital since 2018 but have not yet had the chance to visit the site. This travel was essential to get a deeper understanding of all aspects of our study site. This will help me to plan upcoming studies in a proper and feasible way", says Susanna Myrnerts Höök.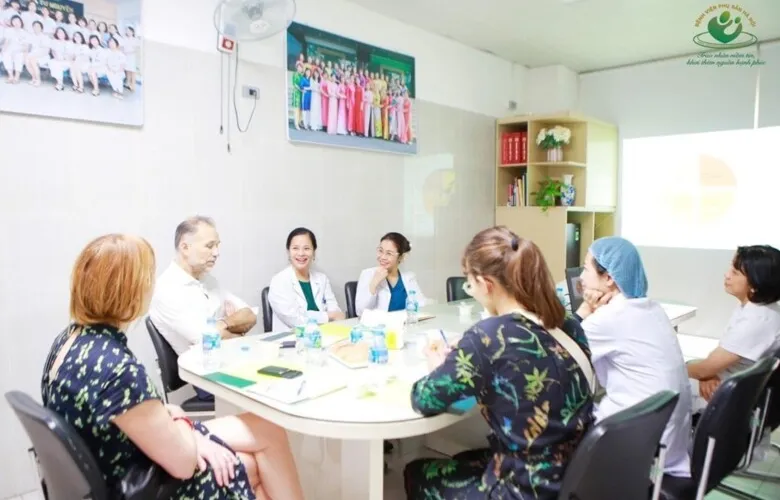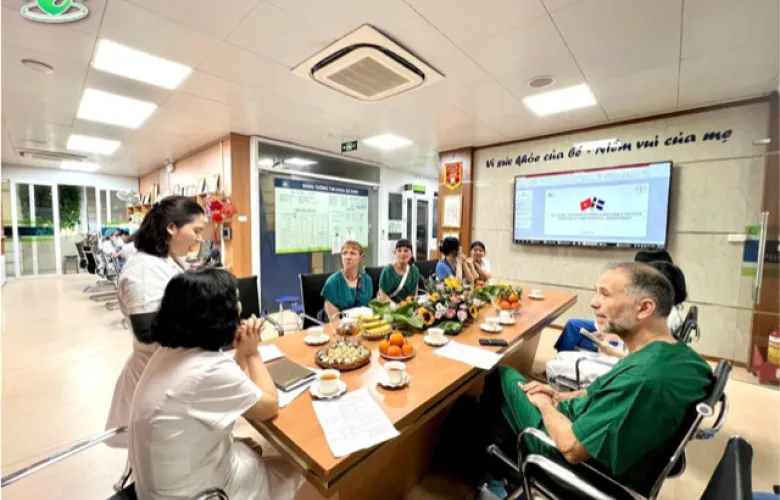 During the visit, the team spent time at the wards discussing with all collaborators and staff both at the obstetric department and neonatal department. Several days were allocated to in-depth understanding of the conditions at the neonatal ward. The team discussed with all neonatologists to share opinions and input on upcoming planned studies.
"Their feedback was excellent and it felt reassuring that all staff thought that our research questions were relevant", says Susanna.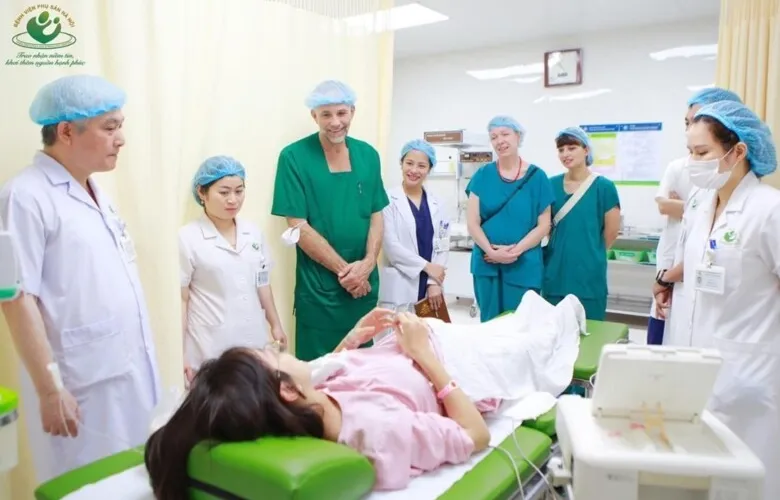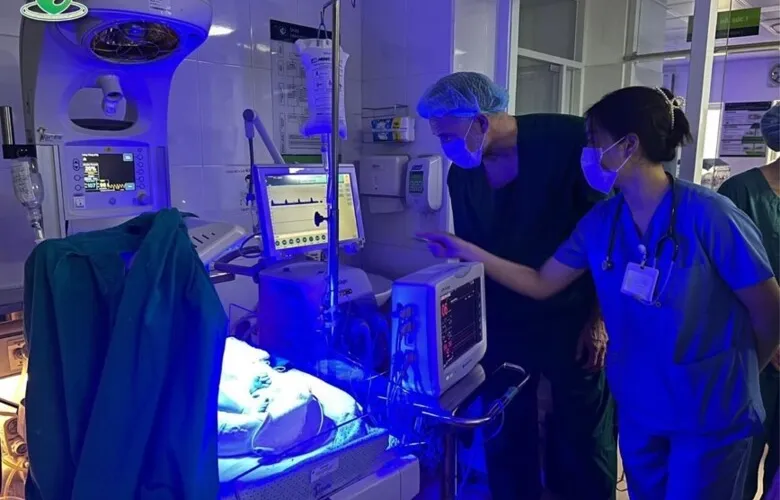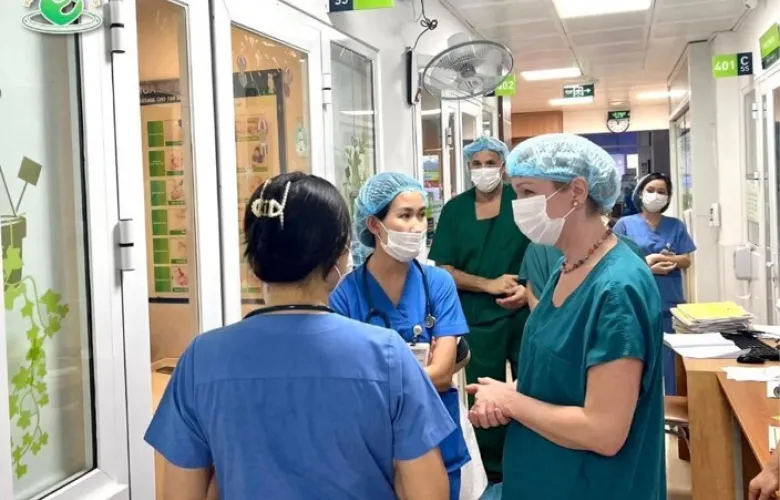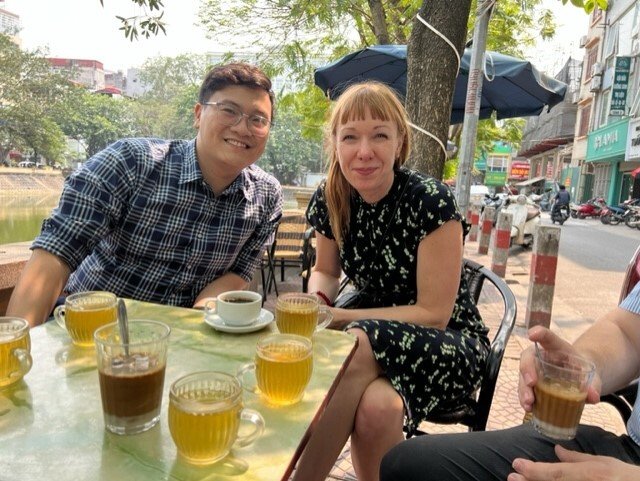 Nguyen Khac Toan and Susanna Myrnets Höök outside the Phu San Hospital, planning a new PhD registration at Karolinska Institutet. Photo: Sandra Mekidiche
The Swedish team also conducted several simulation trainings. The visit also included planning the registration of two new Vietnamese PhD candidates at Karolinska Institutet, Dr Vu Thi Thu Hien and Dr Nguyen Khac Toan. 
"We especially want to thank our colleagues for their amazing planning and organising of this trip. It was intense but very rewarding and we are very much looking forward to continuing the collaboration with our Vietnamese colleagues", says Nicolas Pejovic.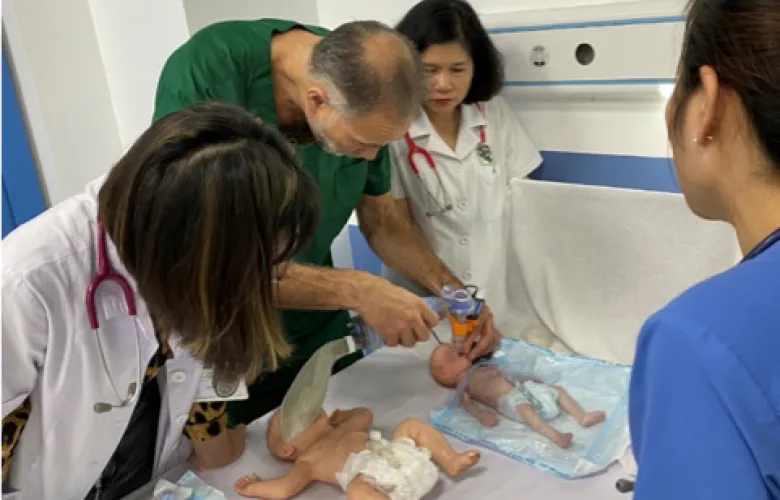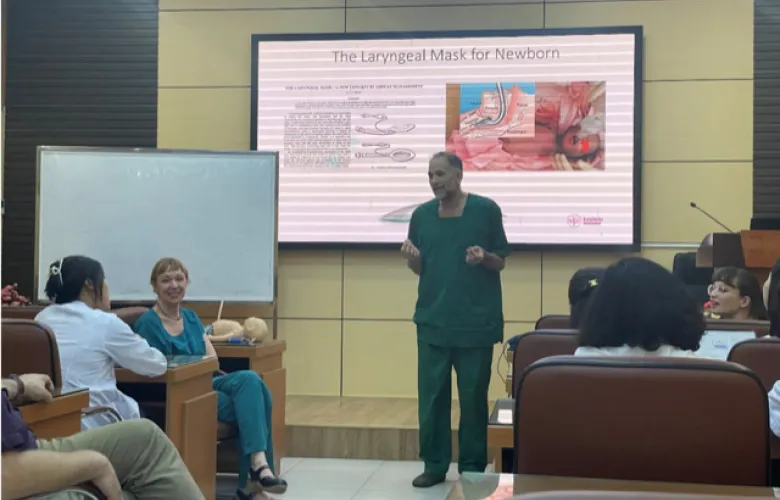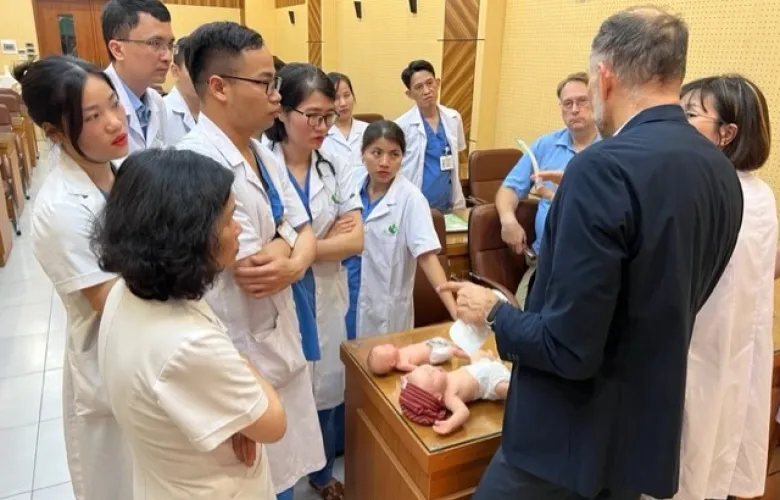 "We are so happy to have had our Swedish team in Hanoi. Seeing each other in person, showing them our work places, as well as discussing together in real life makes us understand each other better, find the best solutions for our future research and cooperation. After the trip, we have gained a stronger belief that our partnership and friendship will be very fruitful. I so look forward to it", says Hien Vu.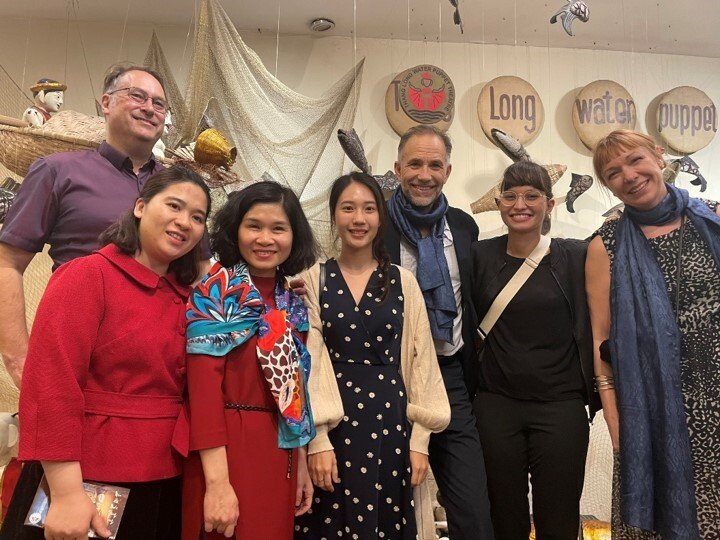 Team mebers of the newborn care research group from Sweden and Vietnam. Photo: Sandra Mekidiche