Published: 04-02-2019 11:12 | Updated: 14-03-2019 15:24
Increased internationalisation requires commitment across the entire organisation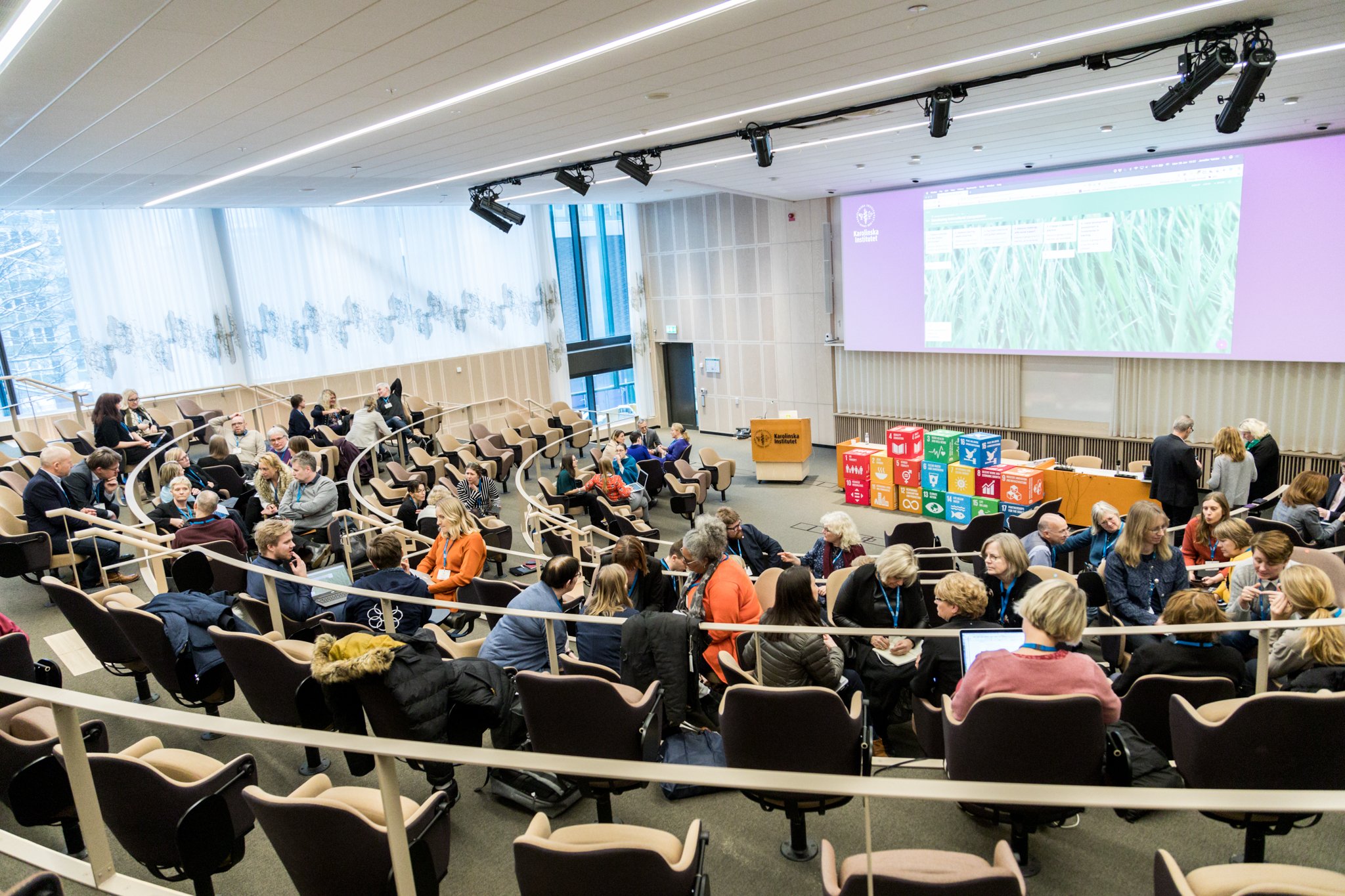 At the end of January, KI hosted a national workshop on international and intercultural perspectives in teaching. Here, representatives from Swedish higher education institutions gathered under the leadership of international researchers. The organiser was SUHF, the Association of Swedish Higher Education Institutions.
Eva Åkesson, Vice-Chancellor of Uppsala University and Chair of the expert group for internationalisation issues within SUHF, was among those started off the day's proceedings.
"The educational domain is becoming increasingly global and competition is intensifying. Maybe in the past internationalisation was viewed as a sideline activity, but that is no longer the case. Nowadays, it goes without saying that this is something that affects our entire organisation," said Eva Åkesson.
Among the invited members were vice-chancellors and deputy vice-chancellors with responsibility for internationalisation and pedagogical support, as well as students' union representatives from all over the country. The reason for hosting the workshop at KI is explained by an ongoing development project, where five degree programmes participate with the aim of increasing the internationalisation of the teaching.
"In the past we discussed internationalisation in terms of mobility and teaching in English. All with the intention of attracting more international students to Sweden. Today it is more a question of preparing our students for living and working in a globalised world," says Jennifer Valcke, pedagogical developer within the Unit for Medical Education at the Department of Learning, Informatics, Management and Ethics, and the person responsible for the three-year development programme.
When the development project reaches 2020, there should be guidelines, practice and experience in place that not only allows KI's other degree programmes to be included, but also other Swedish universities.
"This is also the reason why we are hosting today's workshop. SUHF's goal is to gather expertise within the field in order to build tighter networks and arenas at the national level for increased internationalisation," says Jennifer Valcke.
Both Jeanine Gregersen, Pro-Vice-Chancellor of Glasgow Caledonian University, and Betty Leask, Pro-Vice-Chancellor of La Trobe University, Melbourne, were present for the entire day. They are both international experts within the field and are also involved in the development project at KI.
During her lecture, Betty Leask presented a rundown of methods and tools for increased internationalisation, and also highlighted several specific problems and obstacles. According to her, an important component is that the entire organisation must be involved for a successful outcome.
"We must challenge our perception of what internationalisation means within all levels of our organisations, and focus on the staff as well as the students. How can we help our staff to develop the same skills as our students to strengthen internationalisation?" suggested Betty Leask.
Among the other participants was also KI's President Ole Petter Ottersen and European Parliamentarian Cecilia Wikström (L).