Published: 22-05-2023 13:16 | Updated: 22-05-2023 13:21
Göran K Hansson and Jan-Inge Henter awarded the 2023 Grand Silver Medal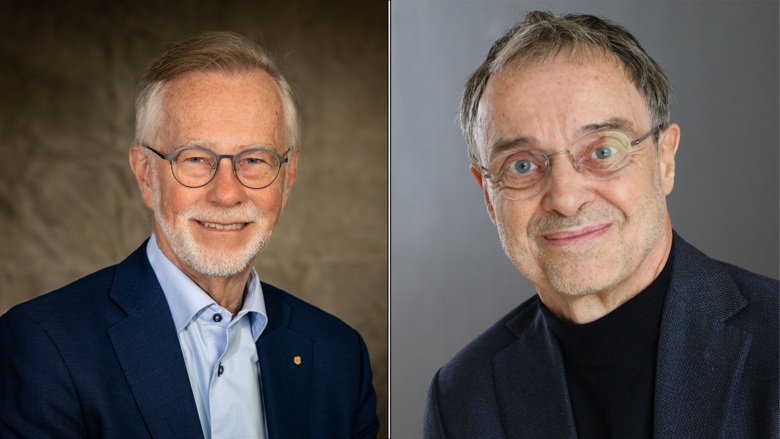 This year's Grand Silver Medals are awarded to Göran K Hansson och Jan-Inge Henter. The medal can be awarded to a person who has made tremendous efforts to support the activities of Karolinska Institutet's mission and is awarded during the installation ceremony in Aula Medica on October 12.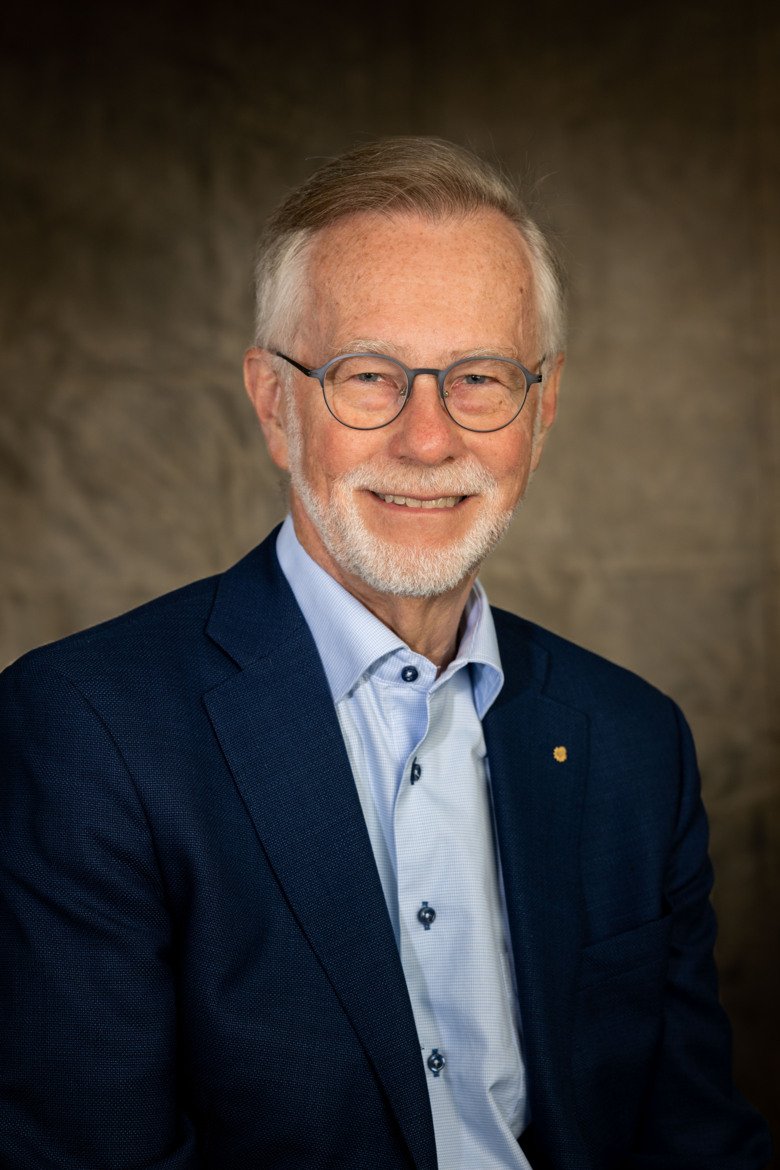 Göran K Hansson. Photo: Stefan Zimmerman
Göran K Hansson, professor of experimental cardiovascular research at the Department of Medicine, Solna, is awarded the Grand Silver Medal for his far-reaching contributions to cardiovascular medicine, Karolinska Institutet and the national and international discourse in medicine.
For three decades, Göran K Hansson has developed the now highly active research area of atherosclerosis immunology. He has made several of the seminal contributions that established atherosclerosis as an inflammatory disease – insights that have created a plethora of new possibilities for improved clinical protocols in cardiovascular prevention and therapy.
In addition to his leadership in cardiovascular medicine, Göran K Hansson has served on several boards and committees of Karolinska Institutet, including the Board for research (1995-2005), and he represented KI on the board of the Karolinska Hospital (2002-2003). He was one of the founding PIs of the Center for Molecular Medicine and he led the Linnaeus Centre for Research on Inflammation and Cardiovascular Disease, CERIC, from its start in 2008.
Göran K Hansson has also had central roles in the Nobel system for nearly 25 years. He served as the secretary general of the Royal Swedish Academy of Sciences during 2015-2021, and he served on the board of directors of the Nobel Foundation for 13 years (2009- 2022), also as its vice chair.
In his positions at the Karolinska Institutet and beyond, Göran K Hansson has taken a prominent role in promoting science in society, including commentaries and editorials in the daily press, participating in debates and news programmes, maintaining an active blog about science, and appointing an independent expert panel at the Royal Swedish Academy of Sciences during the Covid-19 pandemic. He remains an exceptionally respected voice promoting reason and science in society.
Pioneering research on histiocytic diseases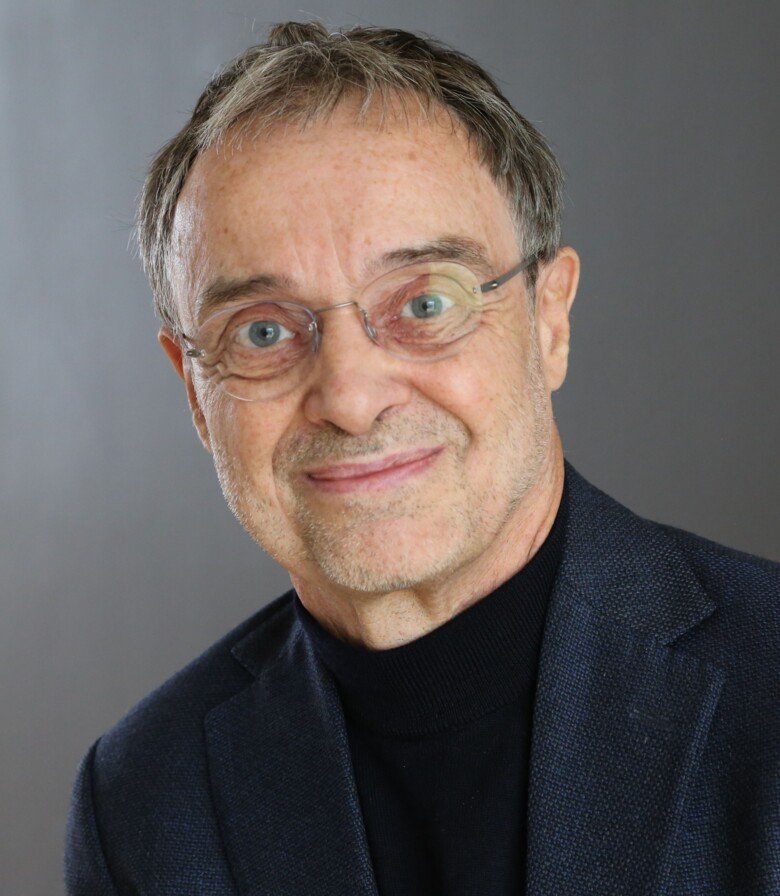 Jan-Inge Henter. Photo: Rick Guidotti/Positive Exposure
Jan-Inge Henter, professor of clinical paediatric oncology at the Department of Women's and Children's Health, is awarded the Silver Medal for his pioneering research in the field of histiocytic diseases, and for his achievements as Director of R&D.
Jan-Inge Henter defended his thesis entitled "Familial haemophagocytic lymphohistiocytosis: A clinical, metabolic and immunological study of a lymphohistiocytic inflammatory disorder" at Karolinska Institutet in 1990. This was the start of strong and internationally acclaimed research into histiocytic diseases, in particular haemophagocytic lymphohistiocytosis (HLH) and Langerhans cell histiocytosis (LCH). This research led to new treatment strategies and an improved prognosis for children affected by these diseases. Jan-Inge Henter's treatment protocol ended up saving most of these children and became the international standard. He subsequently played a key role in identifying the molecular basis of these conditions, which – when the mechanisms were clarified – turned out to be several different diseases caused by various immune system defects.
Jan-Inge Henter has played an active part in Karolinska Institutet's activities throughout his career. He has served as Deputy Head of the Department of Women's and Children's Health (2007–2012) and Coordinator and Convenor of the Professors' Collegium at Karolinska Institutet (2008–2012). He held the position of R&D Director at Karolinska University Hospital between 2012 and 2017.
Both Karolinska University Hospital and Karolinska Institutet went through a turbulent period during Jan-Inge Henter's tenure as Director of R&D. At the hospital, there was the planning and moving in of the New Karolinska hospital, NKS. Karolinska Institutet was undergoing extensive planning and renovation at the same time. Jan-Inge Henter played a key role in making it all work. His in-depth understanding of Karolinska Institutet's teaching and research missions meant that he came to serve as a bridge between these two organisations. The major construction projects affected Karolinska Institutet's ability to conduct research and education in the clinical environment. This period was also characterised by major organisational changes in healthcare. Jan-Inge Henter was able to make a major contribution to securing the future of KI's courses and study programmes and clinical and translational research at the hospital during this turbulent time.
About KI's medals
Karolinska Institutet awards medals to people who have made special contributions to support KI. The medals are available in three categories: gold medal, grand silver medal and silver medal. Medals are awarded in connection with various academic ceremonies.