Published: 12-09-2022 09:28 | Updated: 18-09-2022 01:55
Agreement signed with the digital research infrastructure EBRAINS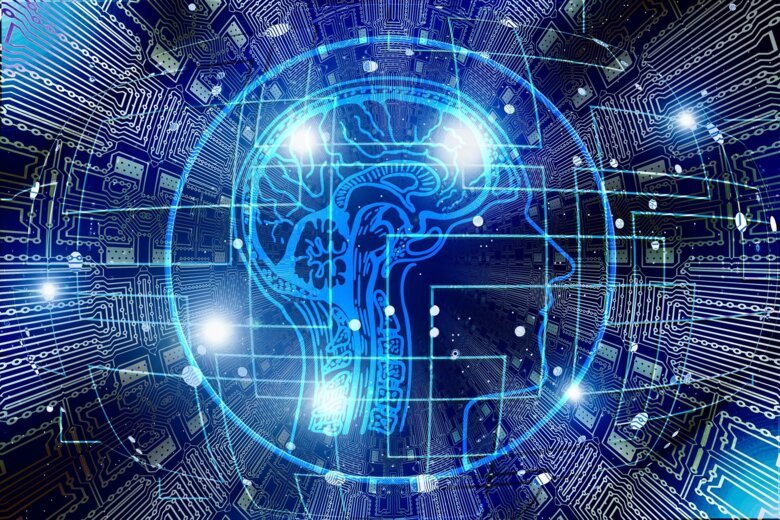 Karolinska Institutet has signed a collaboration agreement with the European research infrastructure EBRAINS, which offers digital tools and services for research into the brain. The purpose of this agreement is to give KI's researchers access to new digital technology and state-of-the-art resources, as well as the opportunity to contribute to the further development of the area of neuroscience within the EU.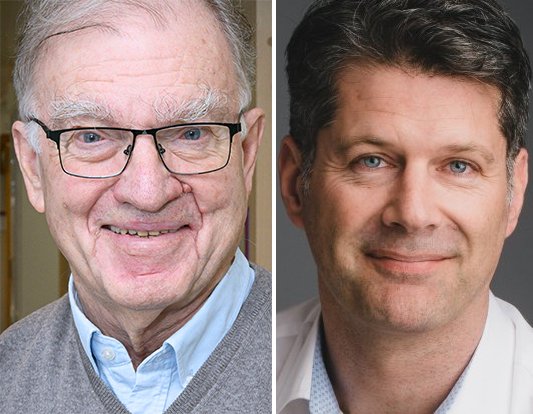 Sten Grillner and Daniel Lundqvist. Photo: Bildmakarna
"EBRAINS is a further development of the EU flagship the Human Brain Project, which started in 2013 with KI as one of the initiators", says Professor Sten Grillner, at the Department of Neuroscience. "It is important that we now reap the fruits of that work and at the same time help build the future of European infrastructure for brain simulation and neuroinformatics."
Through the signed agreement, KI becomes an associate member of EBRAINS and will participate via the national node EBRAINS Sweden, which is led by KTH. Through the agreement, researchers at KI will, among other things, receive access to:
Resources for sharing, integrating, and storing brain data.
Brain simulation, analysis, and modelling software.
Different brain atlases for mouse and human in 2D and 3D.
Tools for networking with other EBRAINS users.
"EBRAINS allows researchers to systematically store, combine, collate, and collaborate on unimodal and multimodal imaging data across different imaging methods and species", says Daniel Lundqvist, Head of the Neuro Division, Department of Clinical Neuroscience. "EBRAINS thereby improves researchers' ability to capitalize on, and contribute, to international, national, and regional imaging resources, thus increasing both competitiveness, collaboration, and funding opportunities for brain research at KI."
Local management
The hub for the EBRAINS node at KI is the International Neuroinformatics Coordinating Facility, INCF, at the Department of Neuroscience. INCF promotes data sharing, standards, and training in neuroinformatics and spans 30 countries over 4 continents.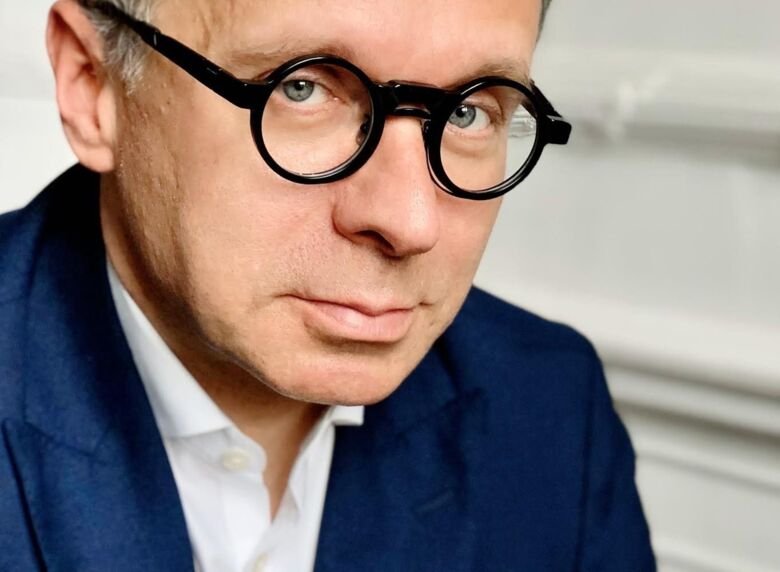 Paweł Świeboda. Photo: EBRAINS
In addition to KI and KTH, EBRAINS' member organisations include, for example, EPFL in Lausanne, Switzerland, the University of Oslo, and Charité in Berlin. EBRAINS is a non-profit organisation governed by Belgian law with support from the EU.
"We are happy to welcome Karolinska Institutet", says CEO of EBRAINS Paweł Świeboda. "It brings with it thorough experience in integrating clinical and basic research and covers a breadth of areas, including cellular and molecular level research and study of complex mechanisms underlying cognition and behaviour."
EBRAINS in short
EBRAINS is a new digital research infrastructure (RI), created by the EU-funded Human Brain Project (HBP), to foster brain-related research and to help translate the latest scientific discoveries into innovation in medicine and industry, for the benefit of patients and society.
It draws on cutting-edge neuroscience, and offers an extensive range of brain data sets, atlases, modelling and simulation tools, easy access to high-performance computing resources and to robotics and neuromorphic platforms.
All academic researchers have open access to EBRAINS' state-of-the art services. Industry researchers are also very welcome to use the platform under specific agreements. EBRAINS is listed on the roadmap of ESFRI, the European Strategy Forum on Research Infrastructures.