Published: 20-12-2019 16:19 | Updated: 08-01-2020 14:58
"The road worthwhile": A talk with Professor Christina H. Opava
Christina H. Opava summarized her career at KI in an entertaining talk prior to her retirement, led by Yvonne Enman, journalist and honorary doctor at KI.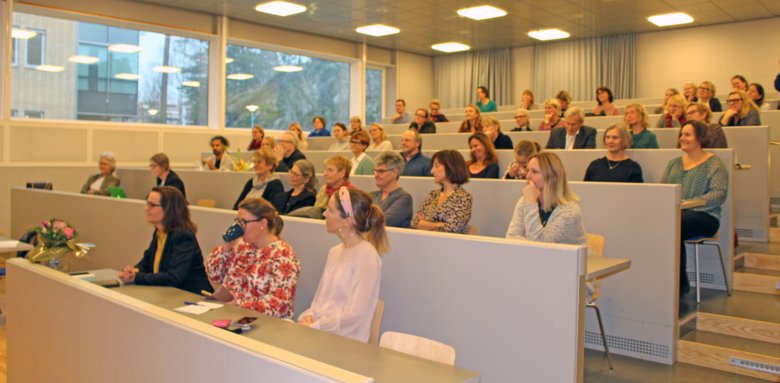 Many came to listen to the talk with Christina Opava. Photo: Annika Clemes
After initially attending a research prep course in 1985, Professor Christina Opava went on to build a solid career at KI, focusing her research on physical activity in rheumatoid arthritis, most notably within the PARA project. Christina earned a doctoral degree in 1993, was named associate professor in 1999, and full Professor in Physiotherapy in 2006.
Besides research and teaching, Christina's leadership and commitment to junior researchers is evident through supervision of a number of doctoral students as well a serving as chair of the Doctoral School in Health Care Sciences, and director for the Strategic Research Area Health Care Sciences (SFO-V). Internationally, she leaves a big mark within the European and American rheumatology networks, evident by several prizes and awards. Outside of Sweden, India has been a constant and important arena in Christina's international work, for both personal and professional reasons. Before fully retiring, she will complete a recently started research project in India on arthritis.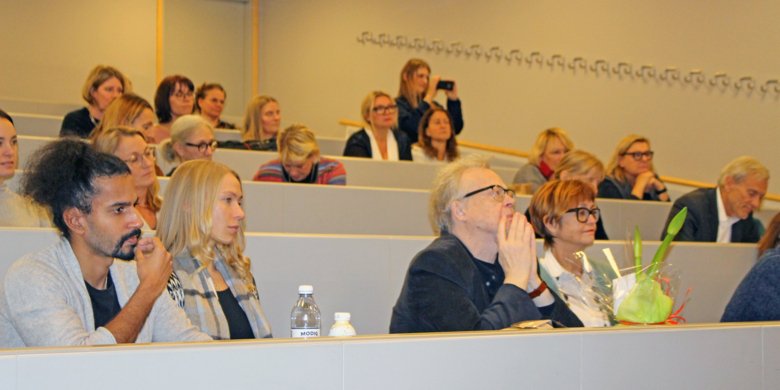 Several of her family members also attended. Photo: Annika Clemes
Among the things Christina herself pointed out as especially rewarding, were collaborations with the patient organization Reumatikerförbundet, the Global Bridges initiative within SFO-V, the PARA project with her research group, and finally working together with the colleagues at the Division of Physiotherapy.
Christina was formally thanked by Maria Ankarcrona, head of the department NVS, Elisabeth Olsson, former head of department, Malin Nygren-Bonnier, head of the Division of Physiotherapy and representative for Reumatikerförbundet, among others.
Text: Kathrin Dellblad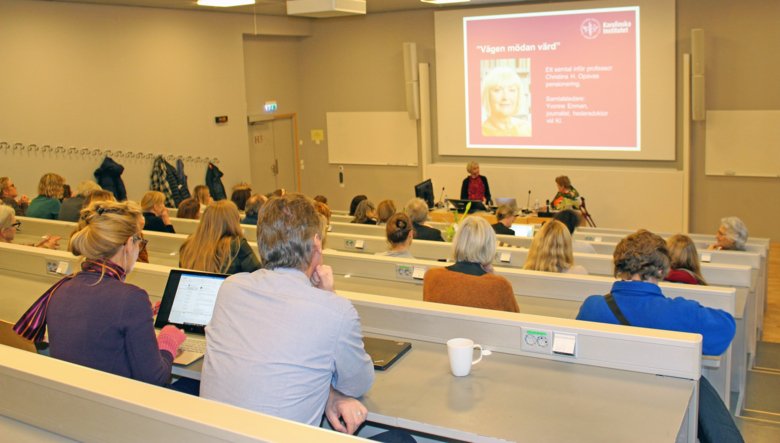 An exciting life and an amazing career, which Christina shared. Photo: Annika Clemes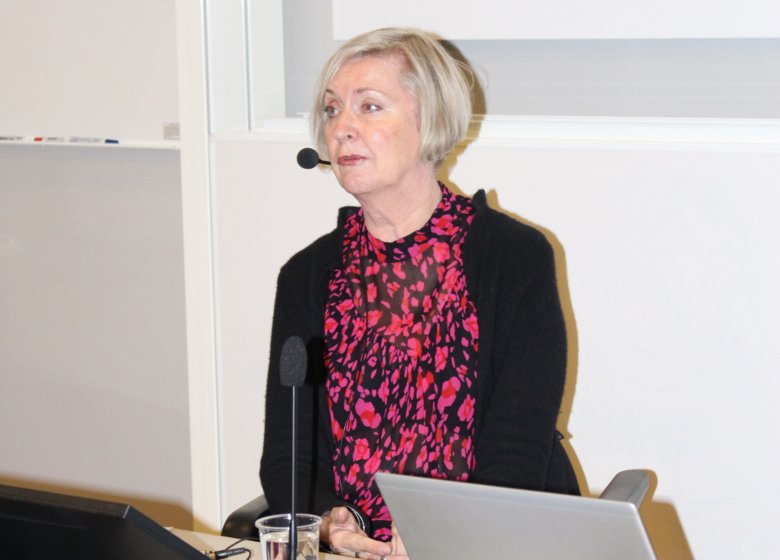 Christina H. Opava. Photo: Annika Clemes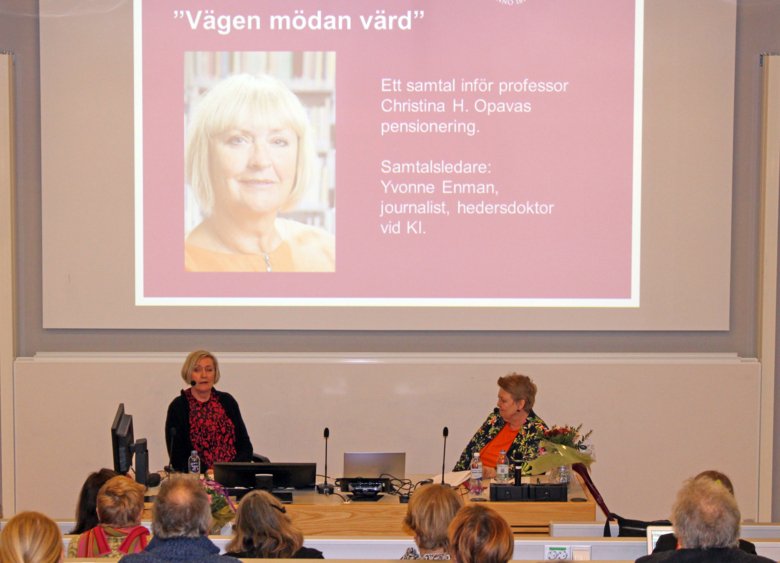 Photo: Annika Clemes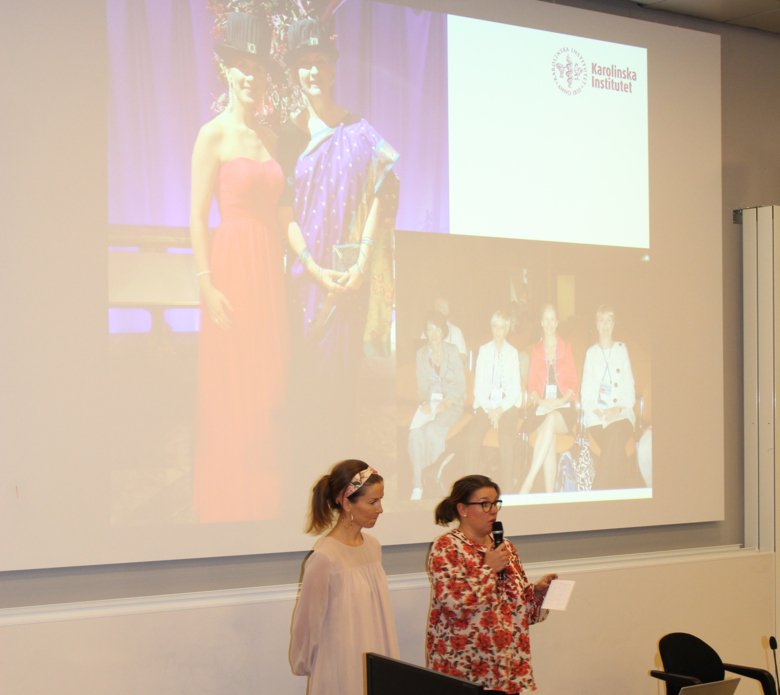 Emma Swärdh and Nina Brodin represented Christina's research group: "Physical Activity and Health in Rheumatic Disease". Photo: Martina Bergenroth.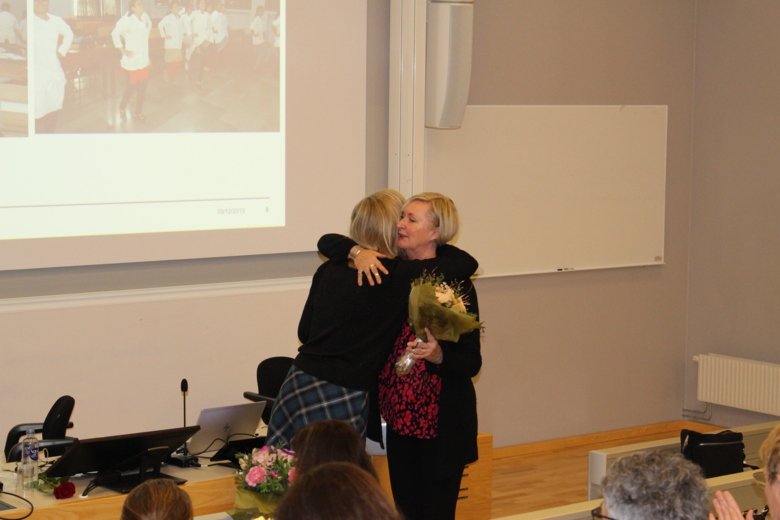 Maria Ankarcrona, NVS's Head of Department, thanked Christina. Photo: Martina Bergenroth.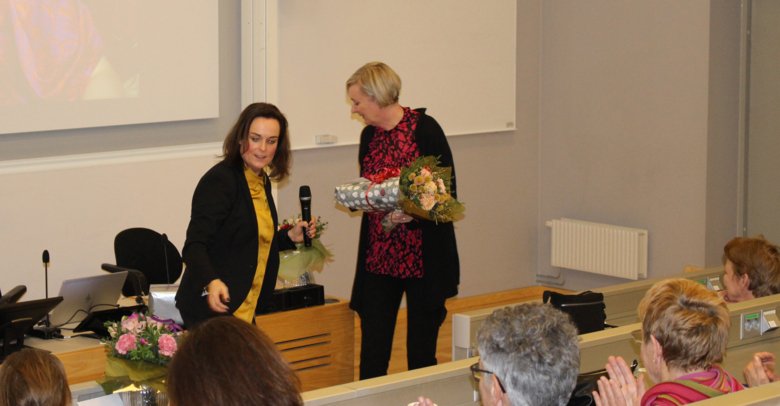 Head of the Division of Physiotherapy Malin Nygren-Bonnier had planned the event, and thanked Christina on behalf of the division. Photo: Martina Bergenroth.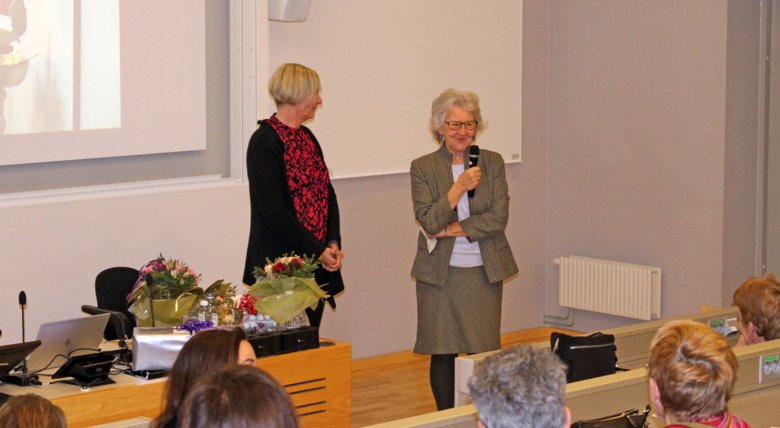 Elisabeth Olsson, professor emerita and former Head of Department. Elisabeth was the one who employed Christina H. Opava at KI and therefore gave a short speech. Photo: Martina Bergenroth.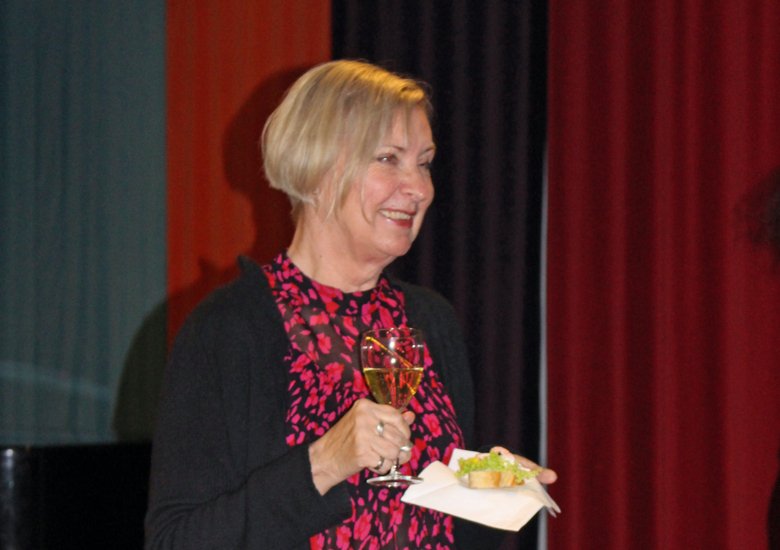 The talk was rounded off with mingle. Photo: Martina Bergenroth.
Links