Published: 20-09-2023 14:21 | Updated: 20-09-2023 14:21
Start of autumn semester 2023 at Karolinska Institutet
The end of August and the beginning of September marks the start of the academic year and Karolinska Institute's (KI) campuses are once again filled with students. KI welcomed more than 2,000 new students to the undergraduate and global master's programmes starting this autumn semester 2023. This year, the new students were not only welcomed during the welcome days in Aula Medica as the introduction programme for new students has been extend.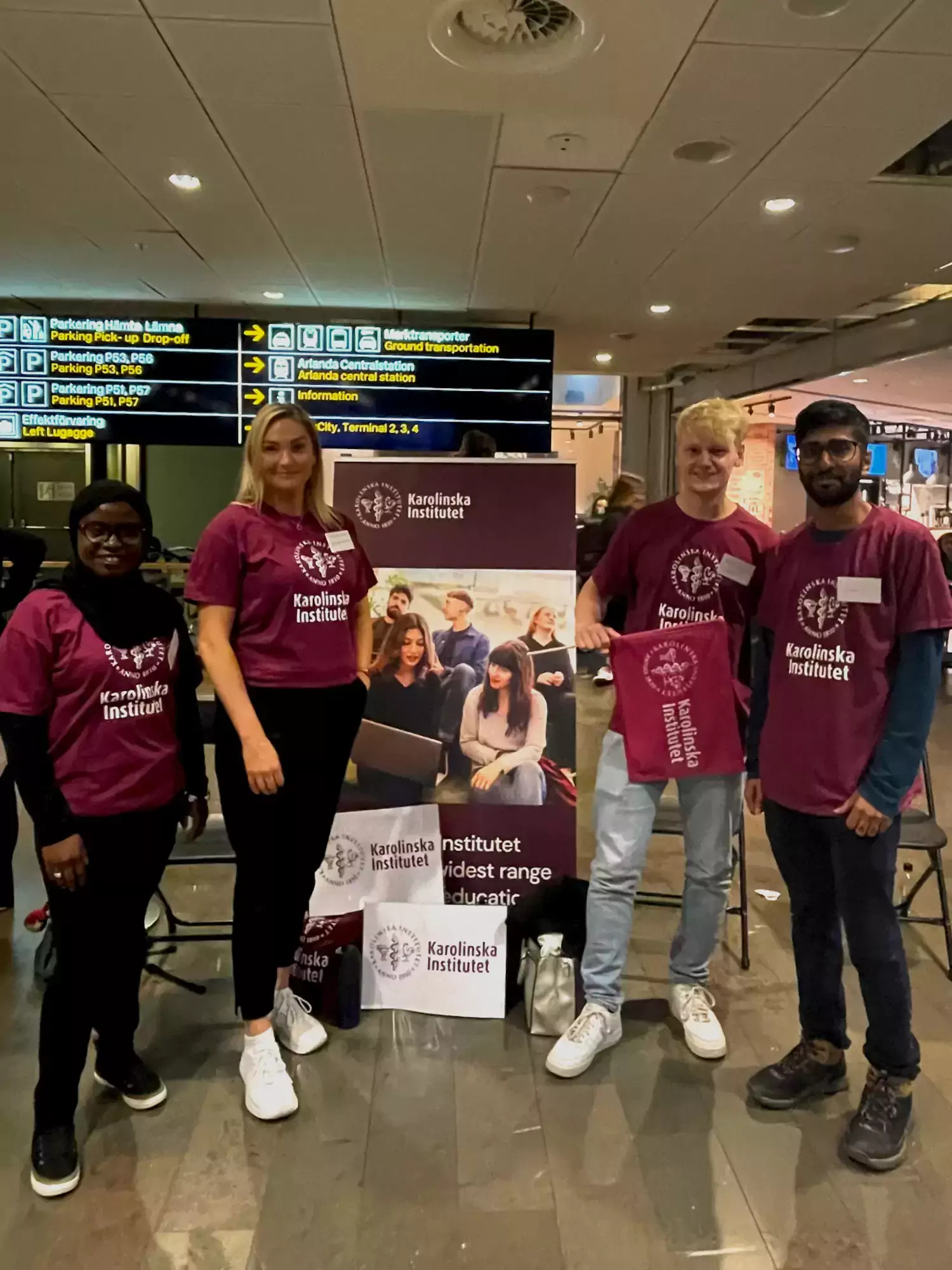 KI Arrival days at Stockholm Arlanda airport Photo: Giulia Grillo Mikrut
Arrival days for international students
A new addition this year was that international students had the opportunity to be met by KI students already at Arlanda Airport during "Arrival Days", August 19-20. Student ambassadors helped the new students to get from the airport to KI. Once on campus, the students got introduced to the fika-culture right away as they were welcomed with cinnamon buns and coffee. KI staff, the student union Medicinska Föreningen (MF) and Global Friends were on sight and answered questions that the students had about their new city and university.
Extended welcome programme
MF's welcome activities were also extended this semester. Already the week before the start of the semester, all new students, regardless of programme, had the opportunity to participate in activities such as tours and barbecues on both campus Solna and campus Flemingsberg. There was also a day with picnic, games and lectures on how to get involved in the student union and where to go if they encounter problems during your studies.
"The purpose with these activities is to give students a safe and fun start to their studies at KI, where they can meet new friends and learn more about MF," says MF's President Lovisa Hagenfeldt.
The student union, Odontologiska Föreningen (OF), whose welcome activities and educational programmes always have started earlier than others, also welcomed the new students with an extensive programme of activities this year.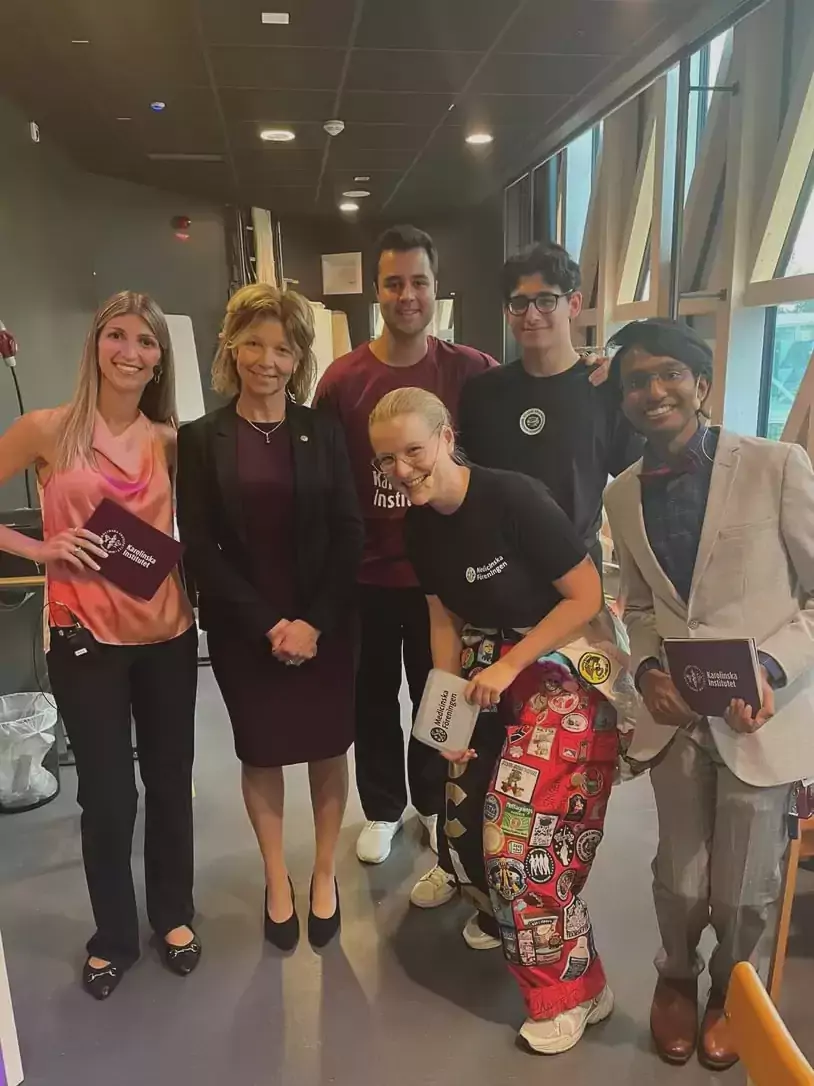 Backstage welcome ceremony Photo: N/A
Welcome days
KI's welcome days were arranged on the Friday before the start of the semester for new students on the global master's programmes and exchange students, and on the Friday of the first week of the semester for new undergraduate students. Both days included a ceremony and fair in Aula Medica on campus Solna.
The ceremonies were led by current students and the programme included welcome speeches from KI President, Vice President for Higher Education and representatives from the student unions. Professor Ola Hermanson shared his journey into research with humour. KI Health promotion shared tips on movement exercises that can be used during study breaks. Both ceremonies also had a panel of current students who shared their best advice. One example was nursing student Olivia's tip that you can order books from KI University Library and have them delivered to either campus Solna or campus Flemingsberg.
Each ceremony ended with entertainment from student associations at KI. At the first ceremony, MF's student orchestra Blåslaget played lively songs and at the second ceremony MF's women's and men's skit groups: Corpus Karrolina and Flix performed with humorous songs.
After the ceremonies, the new students had the opportunity to have fika and mingle with study-related services during the fairs. A good opportunity for the students to get information about support and engagement available during their studies at KI.
The ambitions is that the introduction activities at KI will continue to develop and contribute to a good start for new students. We wish all students, new and old, a warm welcome to a new semester!