Published: 20-02-2020 00:30 | Updated: 20-02-2020 08:08
Skin moisturizers failed to prevent atopic eczema in babies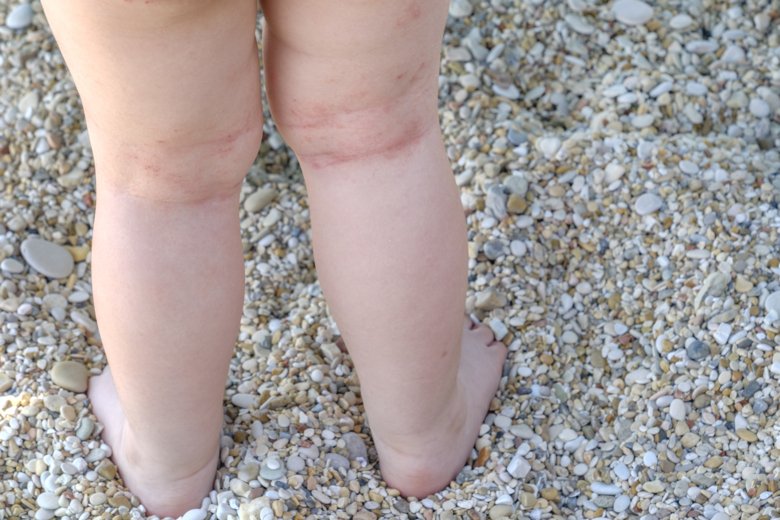 Babies regularly treated with bath oil and skin cream are no more protected from developing atopic eczema than other babies, according to a study at Karolinska Institutet in Sweden and the University of Oslo in Norway. Early complementary introduction of certain foods to breastfeeding also failed to reduce the presence of atopic eczema during the first 12 months. The findings are published in The Lancet.
Atopic eczema is a type of chronic inflammation in the skin that affects about 5-30 percent of children and causes red, itchy and dry rashes. Moisturizing lotions and bath oil have long been used to treat atopic eczema, but few studies have examined their potential to enhance the skin barrier in early infancy to prevent the development of atopic eczema in the future. 
In this study, the researchers wanted to examine if regular use of facial cream and bath oil from two weeks of age and/or early complementary feeding of certain foods from 12-16 weeks of age could help prevent atopic eczema during the first year of life. Prior research has shown a link between atopic eczema and increase risk of food allergies. Two smaller studies have also found that daily leave-on emollients may have positive effects on children with a high risk of atopic eczema.
Children from general population
In this study, the researchers focused on children from the general population, that is children without any elevated risk of atopic eczema. They followed nearly 2,400 infants in Norway and Sweden who were randomized at birth to one of four groups: one without specific treatment, one with bath oil and facial cream, one with early complementary feeding of peanut, cow's milk, wheat and egg, and one with a combined treatment consisting of both bath oil/facial cream and the aforementioned foods.
About 5 percent of the infants in the combined treatment group showed symptoms of atopic eczema compared to about 8 percent in the no-treatment group, 9 percent in the food group and 11 percent in the bath oil/skin cream group.
Small effect of combined treatment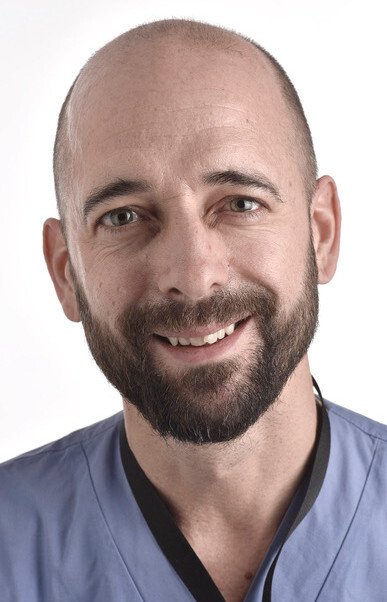 Björn Nordlund, adjunct research group leader at the Department of Women's and Children's Health at Karolinska Institutet. Photo: Johan Garsten.
"We saw a small effect in those with a combined treatment but we need to investigate this further before we can draw any meaningful conclusions," says Björn Nordlund, adjunct research group leader at the Department of Women's and Children's Health at Karolinska Institutet, and one of the study's authors. "Neither moisturizing treatment nor early food introduction had any preventative effect by themselves. We saw no harmful effect but also no positive effect and can therefore not recommend these measures as primary prevention for atopic eczema."
Part two of the project focuses on preventative measures for food allergies at 3 years of age and will be completed in late 2020.
Focuses on preventative care, not treatment
"It is very important to note that our studies are focused on preventative care, that is skin care for healthy children," says Karin C.  Lødrup Carlsen, professor in pediatrics at the University of Oslo, and another of the study's authors. "This should not be confused with prescribed skin emollients to treat atopic eczema, where the benefits of moisturizers are well documented and very important."
The study was financed by the Swedish Research Council for Health, Working Life and Welfare (Forte), the Swedish Heart-Lung Foundation, Region Stockholm, the Swedish Research Council, Vårdalsstiftelsen, Astma och Allergiförbundet, Hesselmans forskningsfond, Konsul Th. C. Berghs Stiftelse, Stiftelsen Frimurare Barnhuset Stockholm, Strategic research at Karolinska Institutet (SFO-V), Märta och Gunnar Philipsson.
Publication
"Skin emollient and early complementary feeding to prevent infant atopic dermatitis (PreventADALL): a factorial, multicenter, cluster-randomised trial," Håvard Ove Skjerven, Eva Maria Rehbinder, Riyas Vettukattil, Marissa LeBlanc, Berit Granum, Guttorm Haugen, Gunilla Hedlin, Linn Landrø, Benjamin J Marsland, Knut Rudi Professor, Katrine Sjøborg, Cilla Söderhäll, Anne Cathrine Staff, Kai-Håkon Carlsen, Anna Asarnoj, Karen Eline Stensby Bains, Oda C. Lødrup Carlsen, Kim Advocaat Endre, Peder Annæus Granlund,Johanne Uthus Hermansen, Hrefna Katrín Gudmundsdóttir, Katarina Hilde, Geir Håland, Ina Kreyberg, Inge Christoffer Olsen, Caroline-Aleksi Olsson Mägi, Live Solveig Nordhagen, Carina Madelen Saunders, Ingebjørg Skrindo, Sandra G. Tedner, Magdalena R. Værnesbranden, Johanna Wiik, Christine Monceyron Jonassen, Björn Nordlund, Karin C. Lødrup Carlsen, The Lancet, online 20 februari, 2020, doi: 10.1016/S0140-6736(19)32983-6