Published: 25-11-2021 11:32 | Updated: 25-11-2021 14:28
Rare diseases the central topic of Spanish state visit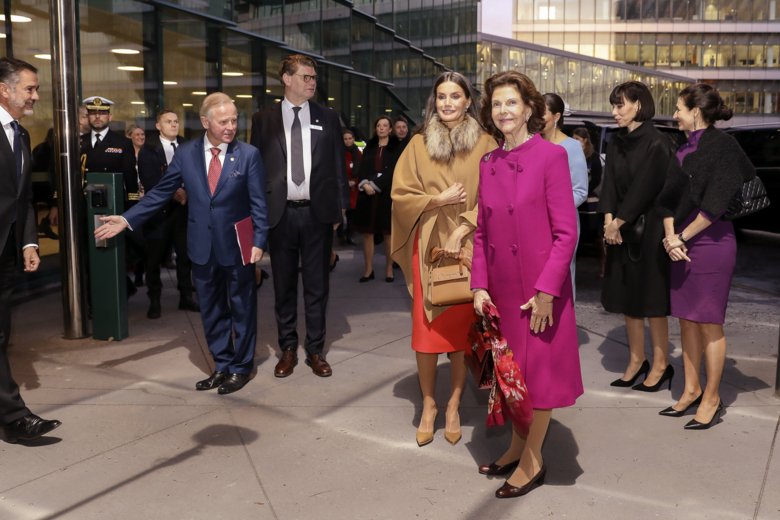 On November 24, H.M. Queen Letizia of Spain, H.M. Queen Silvia and H.R.H. Crown Princess Victoria Karolinska Institutet and Karolinska University Hospital.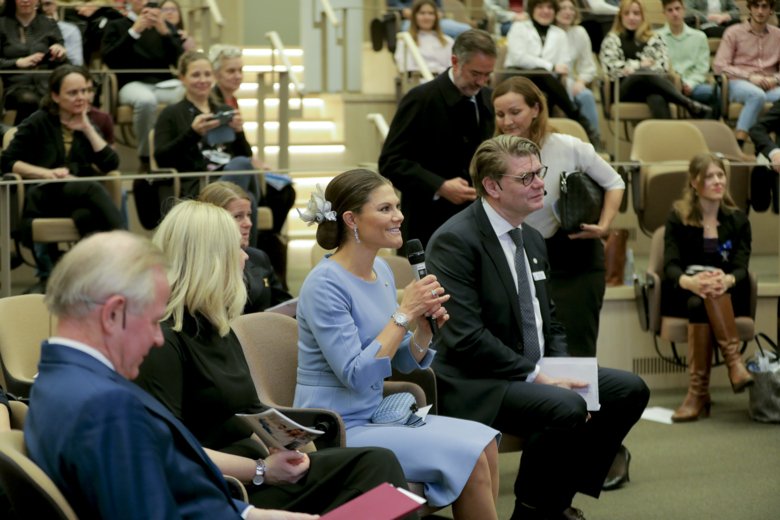 Kronpinsessan Victoria besökte KI under det spanska statsbesöket. Foto: Sören Andersson
Queen Letizia of Spain visited Sweden together with King Felipe for a two-day state visit and as one of the points on the packed schedule was the visit to Campus Solna. There, they were welcomed by Karolinska Institutet's president, Ole Petter Ottersen, and Karolinska University Hospital's director, Björn Zoëga.
The purpose of the visit was to talk about how collaborations between the private and public sector, academia and civil society enable research, as well as innovative solutions for inclusion and increased quality of life for people with disabilities and rare diseases.
The government was represented by Minister of Social Affairs, Lena Hallengren. Also present during the visit were Anna Lindstrand, Professor of Rare Diseases at Karolinska Institutet, Anders Olauson, Chairman of the Ågrenska Foundation for Rare Diseases, Claes Hulting, Professor and Founder of Spinalis Foundation, Staffan Holmin, Professor of Clinical Neuroimaging and Chief Physician, Karolinska Institutet, as well as Pärham Riahi and Isabel Johansson, both students at KI.