Published: 03-05-2023 09:04 | Updated: 03-05-2023 09:04
New thesis on pelvic and acetabular fractures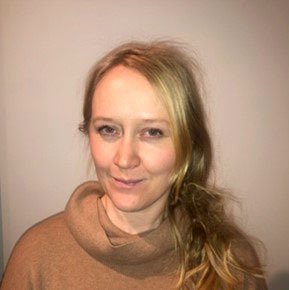 Natalie Lundin at the Orthopaedics research group, the Department of Molecular Medicine and Surgery, will defend her thesis "Pelvic fractures : epidemiology and treatment" on May 12th, 2023.
Main Supervisor is Anders Enocson.
What's the main focus of your thesis?
Epidemiology, treatment and follow-up of patients with pelvic and acetabular fractures. 
Which are the most important results?
We found a large increase in the incidence rate of both pelvic and acetabular fractures in Sweden from 2001-2016. Treatment was most often non-surgical for patients with these injuries, but males where more often treated surgically compared to females. There was a large risk for subsequent complications after surgical treatment of both pelvic and acetabular fractures, with the most common problems being infection, arthrosis and malplaced implants. In the follow-up of patients surgically treated for pelvic fractures we used CTMA (Computed Tomography Micromotion Analysis), a software program using low-dose CT, to quantify movement in the pelvis during healing.
How can this new knowledge contribute to the improvement of people's health?
Knowing about the most common complications and risk factors for these patients, treatment and follow-up can be improved to prevent them.
What are your future ambitions? 
To continue clinical work as well as research in the field of orthopaedic trauma and pelvic fractures. 
Dissertation
Friday May 12th, 2023 at 09:00, venue Nanna Svartz J3:12, Bioclinicum
Thesis