Published: 09-07-2018 13:36 | Updated: 01-07-2019 10:10
New National Initiative for Precision Medicine - Genomic Medicine Sweden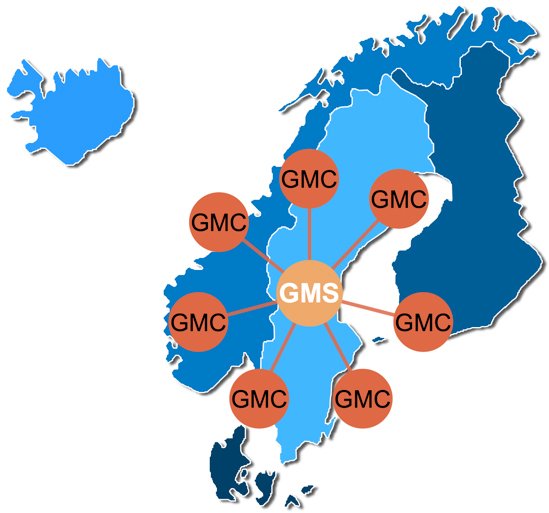 Genomic Medicine Sweden is an initiative that aims to prepare a plan for a new type of infrastructure within Swedish Healthcare that implements Precision Medicine at a national level.
The initiative was granted support from Swelife in june 2017 for a preparatory study. During September 2017 an initial start-up meeting was held at Karolinska Institutet, where Swedish clinicians, diagnosticians and technicians nationwide gathered together to participate in and influence the design of Genomic Medicine Sweden, GMS.
"The response was extremely positive with over 170 participants from all over the country, with excellence throughout the field," says project leader Richard Rosenquist Brandell, Professor of Clinical Genetics at the Department of Molecular Medicine and Surgery.
GMS has since continued the endeavor for the common goal to build a new type of infrastructure that enables World-Leading Diagnostics and Precision Medicine in Sweden. The primary focus will be patients with rare inherited diseases and cancer, but will also expand into other areas such as in complex diseases and infectious diseases. The initiative will be organized as a broad scale collaborative project amongst different key societal stakeholders, the Swedish healthcare system, academia, SciLifeLab and industry.
GMS was recently granted start-up support from Vinnova, and together with an implementation grant during the autumn of 2018, there is possibility of funding until June 2020.
Start-up meeting
September 19, 2017 at Karolinska Institutet
Project leader
Professor/senior physician
Organizational unit:Clinical Genetics
E-mail:richard.rosenquist@ki.se
Swelife is a strategic innovation programme, funded by the Swedish Government via the Swedish innovation agency, Vinnova, and by the programme's collaborative partners in healthcare, academia and industry. Swelife's goal is to strengthen Swedish Life Science and improve public health.