Published: 24-06-2021 09:02 | Updated: 24-06-2021 12:40
Hope for children with high-risk neuroblastoma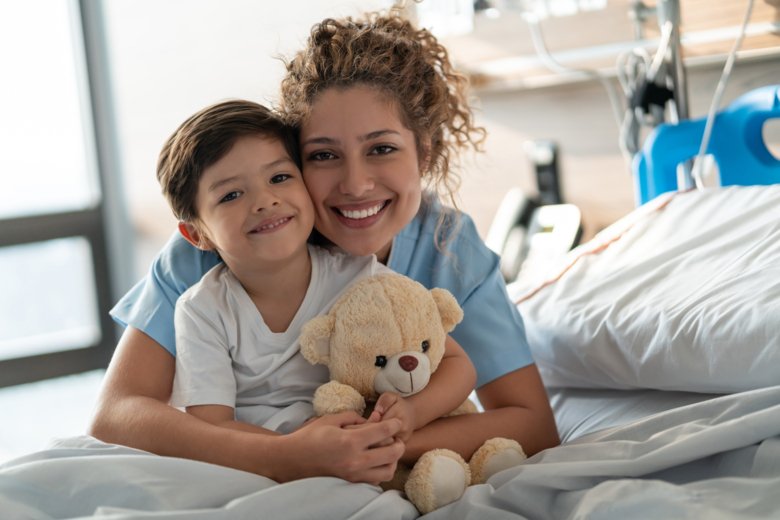 Thanks to many years of translational research, some children with the rare childhood cancer neuroblastoma may now be cured. In a study published in the Journal of Clinical Oncology, researchers at among others Karolinska Institutet and University of Gothenburg write that so-called ALK inhibitors should be tried to treat children with high-risk neuroblastoma. That is after an analysis showed that children with mutations in the ALK gene have poorer prognosis.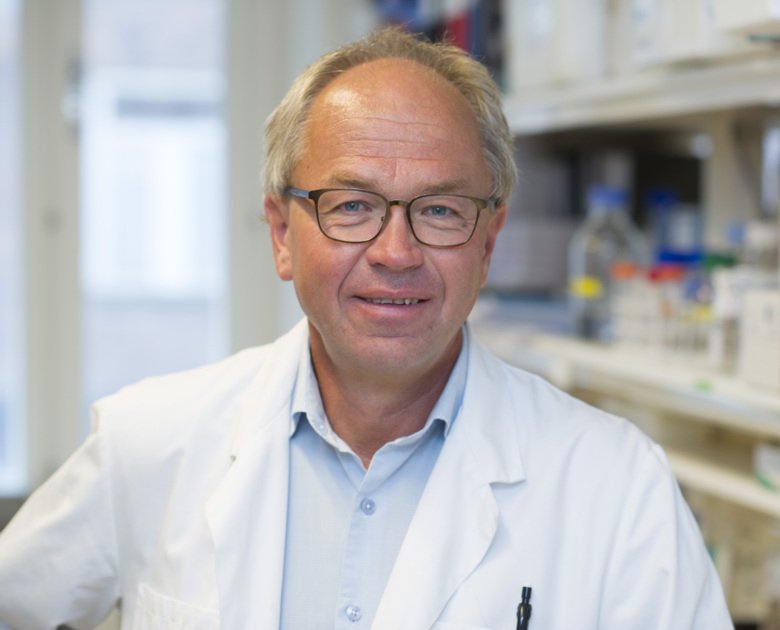 Per Kogner. Photo: Ulf Sirborn.
"This is the result of a major European scientific collaboration where we have analyzed mutations in the ALK gene in more than 1,000 children with high-risk neuroblastoma," says Per Kogner, professor at the Department of Women's and Children's Health at Karolinska Institutet and pediatric oncologist at Astrid Lindgren Children's Hospital at Karolinska University Hospital. "To have an ALK mutation was associated with a significantly worse prognosis, but the good news is that there are new drugs that inhibit this cancer gene and have shown promising results in recent studies."
Neuroblastoma is a heterogenous cancer that affects around 20 children per year in Sweden. The disease affects mainly small children, and there are both mild and very aggressive types of neuroblastoma. The disease starts in the sympathetic nervous system, which is part of the autonomic nervous system, and can cause tumors in different parts of the body.
Basic research on how mutations in the ALK gene fuel the development in high-risk neuroblastoma cases has led to children with these mutations being treated with novel ALK inhibitors. These drugs are developed and currently used to treat other types of cancers, including lung cancer, which has enabled the results from the research to quickly be translated into an effective treatment also for children with neuroblastoma.
Promising treatment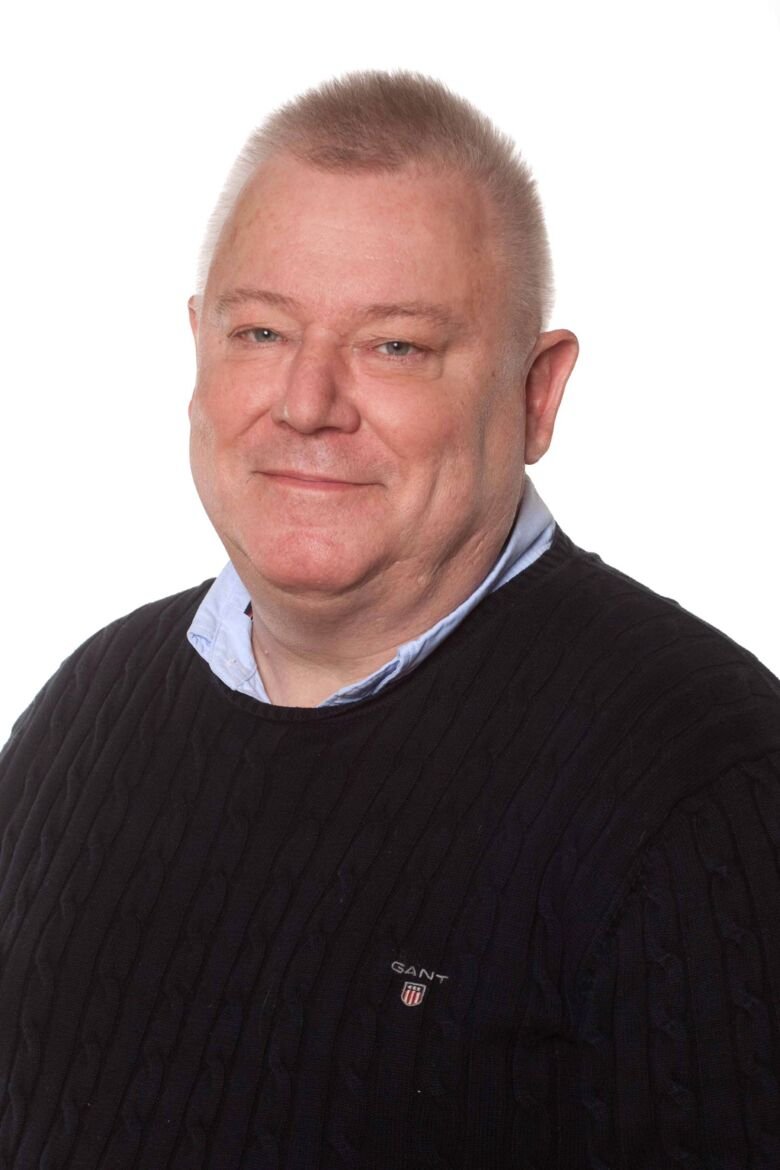 Tommy Martinsson. Photo: Cecilia Hedström.
"A number of children have already received ALK inhibitors based on our findings and have, despite a relatively short follow up, responded very well to the treatment," says Tommy Martinsson, professor at University of Gothenburg. "I'm proud to have been involved in making a difference."
Per Kogner and Tommy Martinsson have led the Swedish part of the study that was carried out in a total of 19 countries. Since the disease is rare—only a handful of Swedish children are diagnosed with high-risk neuroblastoma with an ALK mutation per year—it required a large European effort to amass the number of patients needed for the genetic analysis.
Now all children with cancer in Sweden can receive thorough genetic analyses thanks to Genomic Medicine Sweden, which is a national effort to improve diagnostics, care and treatment within precision medicine.
"These results represent an important breakthrough for the affected children, their families and science," Per Kogner concludes. "We are now able to move from analyzing genetic changes in only a few to finding all children with neuroblastoma who have ALK changes and provide them with tailored, effective and safe treatment."
The research was financed with support from The Swedish Childhood Cancer Fund, The Swedish Cancer Society and the Swedish Foundation for Strategic Research.
Publication
"Frequency and Prognostic Impact of ALK Amplifications and Mutations in the European Neuroblastoma Study Group (SIOPEN) High-Risk Neuroblastoma Trial (HR-NBL1)," Angela Bellini, Ulrike Pötschger, Virginie Bernard, Eve Lapouble, Sylvain Baulande, Peter F. Ambros, Nathalie Auger, Klaus Beiske, Marie Bernkopf, David R. Betts, Jaydutt Bhalshankar, Nick Bown, Katleen de Preter, Nathalie Clement, Valerie Combaret, Jaime Font de Mora, Sally L. George, Irene Jimenez, Marta Jeison, Barbara Marques, Tommy Martinsson, Katia Mazzocco, Martina Morini, Annick Muhlethaler-Mottet, Rosa Noguera, Gaelle Pierron, Maria Rossing, Sabine Taschner-Mandl, Nadine Van Roy, Ales Vicha, Louis Chesler, Walentyna Balwierz, Victoria Castel, Martin Elliott, Per Kogner, Genevieve Laureys, Roberto Luksch, Josef Malis, Maja Popovic-Beck, Shifra Ash, Olivier Delattre, Dominique Valteau-Couanet, Deborah A. Tweddle, Ruth Ladenstein, and Gudrun Schleiermacher, Journal of Clinical Oncology, online June 11, 2021, doi: 10.1200/JCO.21.00086
More reading on the topic