Published: 01-09-2021 10:10 | Updated: 27-09-2021 19:09
Gonçalo Castelo-Branco is awarded the Eric K. Fernström prize 2021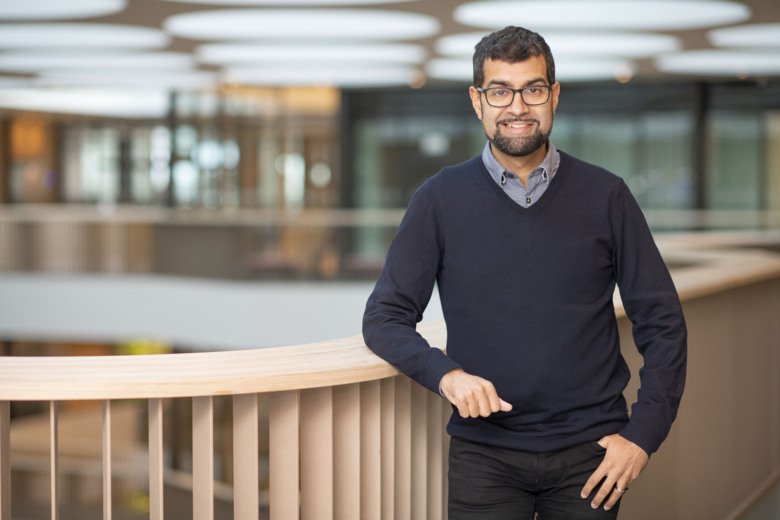 Gonçalo Castelo-Branco at the Department of Medical Biochemistry and Biophysics (MBB) at Karolinska Institutet, receives the 2021 Eric K. Fernström prize for young, especially promising and successful researchers, for his significant research in the oligodendrocyte/myelin field and multiple sclerosis.
Note that the prize 2020 was advanced to 2021.
He receives the prize at a ceremony in Lund and will also receive a diploma at the Professors' inauguration ceremony, at Karolinska Institutet.
"Dr. Castelo-Branco has made outstanding contributions in the oligodendrocyte/myelin fields. The dynamics of oligodendrocyte differentiation and maturation has been revealed and molecular mechanisms have been identified that regulate the epigenetic states of oligodendrocyte lineage cells, and especially oligodendrocyte precursor cells (OPCs), that mediate remyelination in demyelinating diseases such as multiple sclerosis. Using single-cell transcriptomic approaches, novel embryonic cell states corresponding to progenitors of OPCs and postnatal OPCs were found to be transcriptionally similar, regardless of their spatial and temporal origin. Disease-specific oligodendroglia were shown to be present in a mouse model and in the brain of patients with multiple sclerosis which is an important new concept."
The Eric K Fernström Foundation was formed in 1978 to promote scientific and medical research. The primary purpose of the Foundation is to make an annual award of monetary prizes to researchers who have made outstanding contributions within the medical sciences. Fernström's special desire was to stimulate younger researchers. The Foundation therefore makes an annual award of a Nordic prize and six prizes to relatively young medical researchers active in Sweden. Each one of Sweden's medical faculties designates its own prize winner.