Published: 08-09-2022 11:14 | Updated: 08-09-2022 11:14
Full speed ahead – autumn plans for the student unions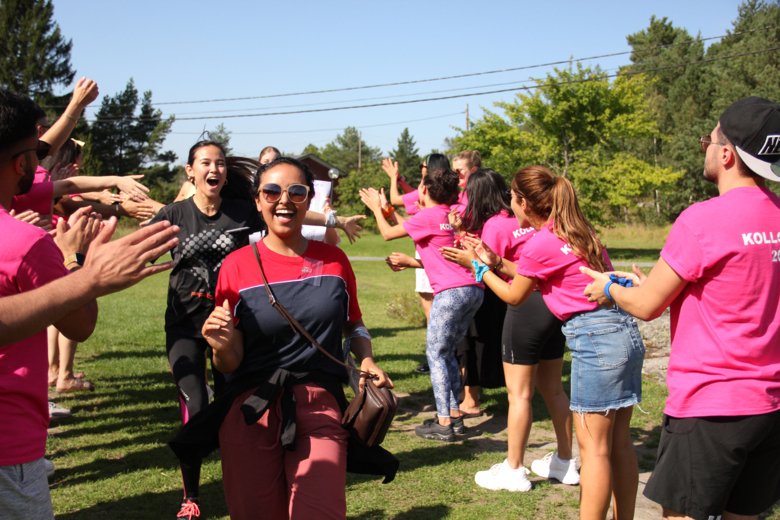 The autumn semester is in full swing and once again Karolinska Institutet's campuses are full of life. The two student unions, Medicinska Föreningen and Odontologiska Föreningen are excited to be able to meet students again.
"It feels awesome. It is great to see the students participating in introduction activities and showing an interest in being active in the student union. It was fun to attend the welcome fair and that many students came by our booth. We have been given a new opportunity to reach out to students", says Dana Samiean, president of Odontologiska Föreningen (OF).
Odontologiska Föreningen is the student union for those studying to become dentists and dental hygienists and is based on Campus Flemingsberg. Medicinska Föreningen exists for students on other programs at KI, such as the global master's and bachelor's programmes. MF has its own building at KI Campus Solna, and an office located at KI Campus Flemingsberg.
" We started our introduction one week before the semester started and it is fun to see students on site and life on campus. You really notice a difference compared to previous years, which were done remotely. You get to know each other in a completely different way when you don't just see pictures on Zoom", says Lovisa Hagenfeldt, president of Medicinska Föreningen (MF).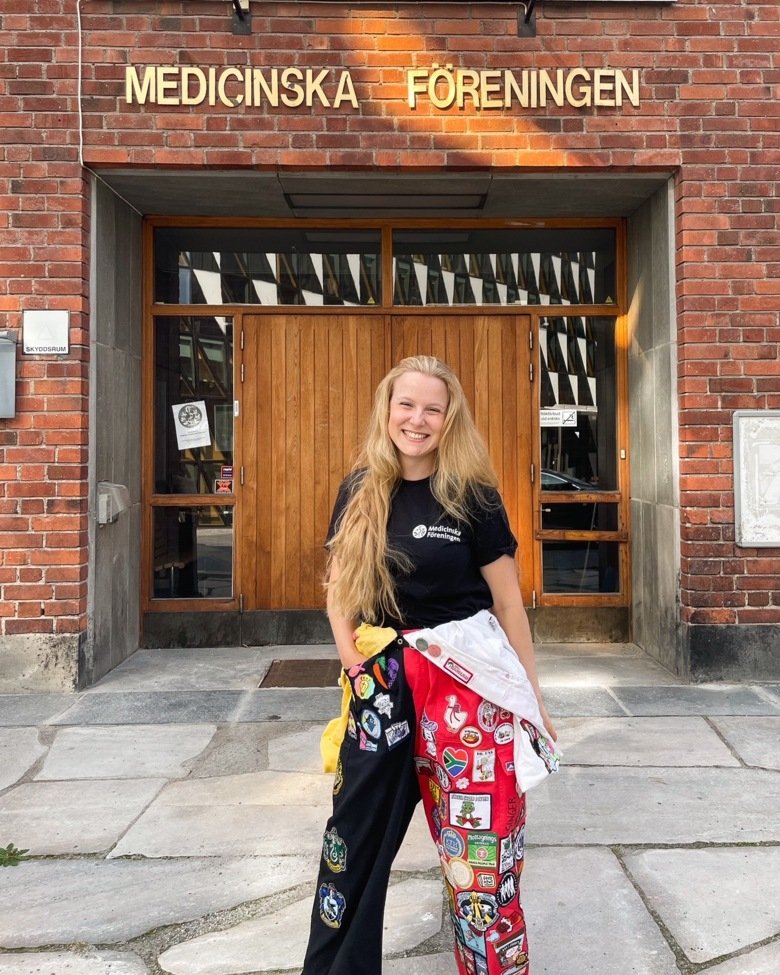 Lovisa Hagenfeldt, president of Medicinska Föreningen (MF). Photo: Private
Plans for this semester
In Sweden, student unions play an important role in university life and are often influential forces at the universities. Getting involved in the student union is also a great way to meet new friends and ensure that your time at KI is about more than just studying. During the autumn, the unions offer a wide range of activities for students and opportunities to get involved.
" It's a busy schedule and many things are being held on campus for the first time since the pandemic. Last week began the introduction for national and international students. Many union associations come up with new activities all the time. We have a calendar on our website that you can keep an eye on, and it's always good to follow MF on Facebook and Instagram to see what's going on", says Lovisa Hagenfeldt.
There is also a lot going on at OF during the autumn. 
" Among other things, we will have workshops for environmentally conscious odontologists. It is a fresh start for our environmental association. For example, we will have a workshop focusing on food recipes that are environmentally conscious and that are cheap. We will also focus on cultural events such as museum visits or theatre visits with the Dental Cultural Society. If you have suggestions for other events, just contact OF. We are here for the students to make sure they have as much fun as possible", says Dana Samiean.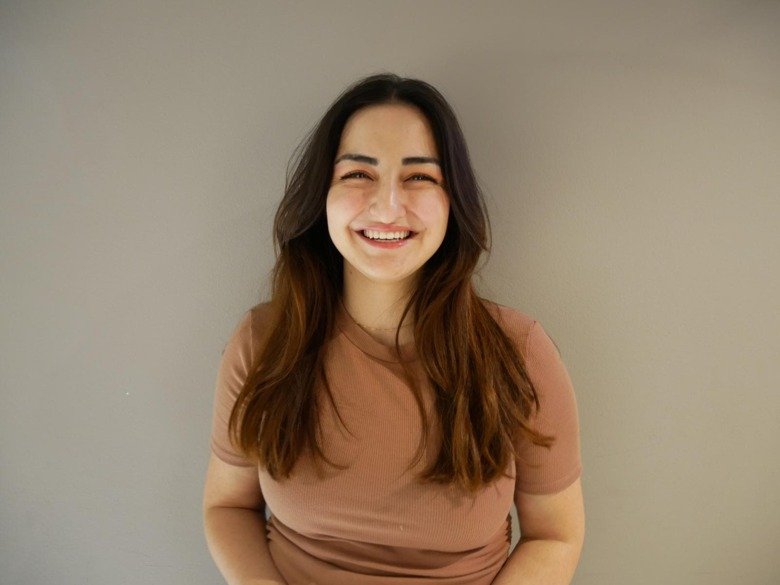 Dana Samiean, president of Odontologiska Föreningen (OF) Photo: Private
Invest in yourself and get involved
To make the most of your study time, and because it is fun, Lovisa Hagenfeldt thinks that students should get involved in the student unions.
" You get the opportunity to meet people you wouldn't have met otherwise, maybe students outside your programme. You can also get involved as a student representative. MF has something for everyone and if you don't find an association that fits, you are always welcome to come up with new ideas and start new associations."
Dana Samiean also points out that involvement in the student union is an investment in oneself and one's studies.
" To give your time to your student union is to invest in your own studies and improve your own conditions. You get a better insight into things that effect your studies. There is no one else that focus on our issues, and it is us students who make up the student union. As a thank you for your commitment, you get a lot in return. You make friends outside your class or program, contacts with the university and the business world, and a good merit for future studies and career."
 
Important questions during the Autumn
During the autumn, Dana Samiean wants, among other things, to make the student union more inclusive when it comes to LGBTQIA+.
" It was something I noticed when I participated in Pride Week and got inspired during a lecture. I want to make OF more inclusive."
Another important issue during the fall for both OF and MF is the upcoming election for a new President of KI and elections for several other positions in KI's management.
" The students are involved in the Consultative College, and we have student representatives in the University Board. It is important to us that KI has a strong educational focus and that we have a President who sees the value of the student unions", says Lovisa Hagenfeldt.