Published: 02-05-2023 17:54 | Updated: 09-05-2023 12:19
From Stockholm to Tokyo – recognitions for KI's former President Ole Petter Ottersen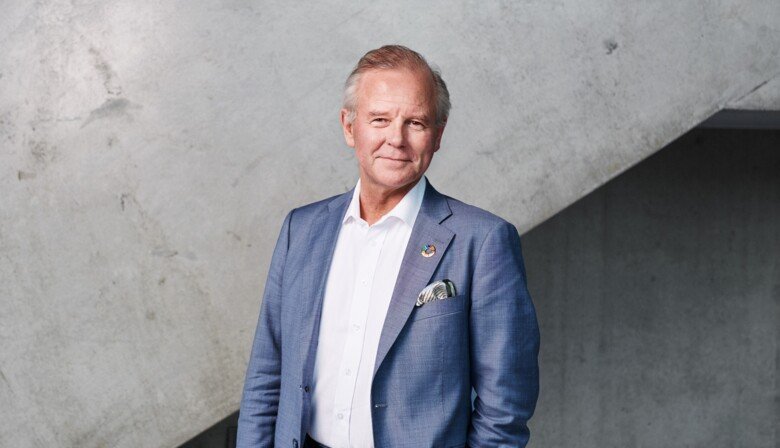 Karolinska Institutets former President Ole Petter Ottersen has received two nice recognitions: the 2023 Friend of Stockholm's students award from the Stockholm Federation of Student Unions (SSCO) and the "Order of the Rising Sun, Gold and Silver Star" from the Japanese government. Sten Lindahl, former professor at Karolinska Institutet, is also recognized with the Japanese order in the class "Gold Rays with Neck Ribbon."
Ole Petter Ottersen receives the Friend of Stockholm's Students award "for his many contributions to student wellbeing".
The SSCO writes that Ole Petter Ottersen has been "a highly valued president" who would prioritise the students, in part by continuing to lecture in anatomy alongside performing his duties as president.
"He genuinely cared about students and addressed their problems of his own volition without having to be urged to do so, because he wanted to make life for KI's students as good as possible, and he often took a stand against their unjust treatment," writes the SSCO in a press release.
Also cited was Professor Ottersen's involvement in the Medical Students' Association in Stockholm as well as his regular presence at academic ceremonies, where he often chatted with the students about current events and gave them advice.
Two awards in two days
The SSCO award was announced during a ceremony at the Valborg celebrations at Skansen on 30 April. Just a day prior, the Japanese government announced that Ole Petter Ottersen and Sten Lindahl were among some 100 foreign nationals of Japanese orders for spring 2023. They are recognized for their great service in promoting academic exchanges and mutual understanding between Japan and Sweden.
Facts about the awards
The Friend of Stockholm's Students award is conferred by the Stockholm Federation of Student Unions (SSCO) on people who have actively helped to improve the situation for Stockholm's students. The award has been presented annually since 2002.
The Order of the Rising Sun is a Japanese order established in 1875 and bestowed upon people who have made significant contributions to society.