Published: 24-05-2023 16:22 | Updated: 24-05-2023 17:56
Friends and unforgettable moments: graduating students share their favourite memories
Graduation time at Karolinska Institutet. At KI, more than a thousand students graduate this summer. We asked some of them what they are going to do after graduation and, of course, asked them to share some of their favourite memories from their time as a KI-student.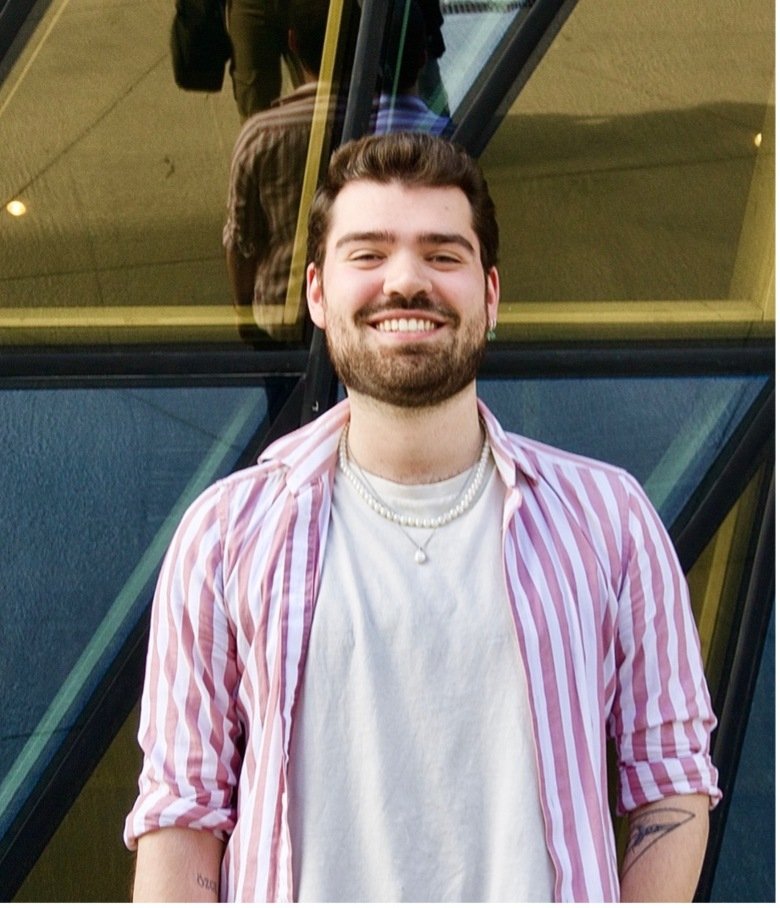 Özer graduates from the Bachelor's Programme in Biomedicine this summer Photo: Private
Özer – Bachelor's Programme in Biomedicine 
What will you do after graduation?
I will start studying the master's program in biomedicine at Uppsala University next fall, but I intend to return to KI in the future as I had the absolute best time and student life here at KI where I developed both academically and personally.
Favourite memory from KI?
There are of course endless memories from KI that I would describe as best and favourite, but one of them is the time when I was assigned to be a student ambassador for KI and had the opportunity to share my experiences and how awesome student life is at KI for all students regardless of what they are studying.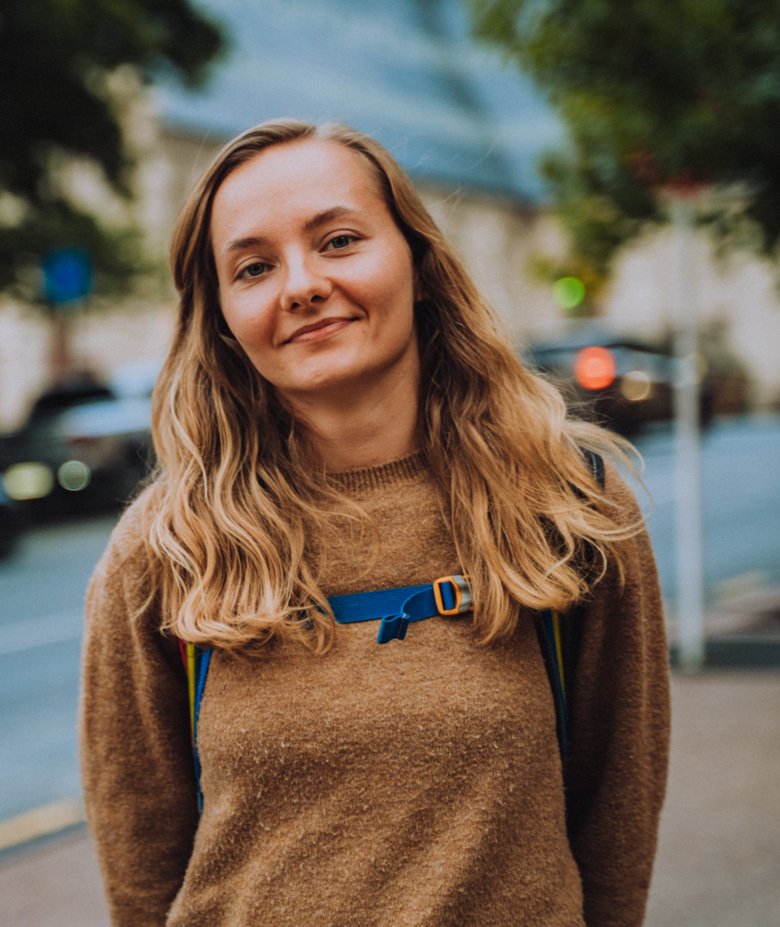 Denisa will be graduating from the Master's Progrmme in Bioentrepreneurship. Photo: Private
Denisa - Master's Programme in Bioentrepreneurship
What will you do after graduation?
My plans are to stay in Sweden and work in innovation within the space of preventative and digital health. I'm also interested in founding my own company in the next few years, so I'll be taking steps to make that happen.
Favourite memory from KI?
Honestly, my favourite memories were simply being on campus. It was really important for me to feel a sense of belonging to my master's and the university and I really cherish all memories that made those feelings more tangible. Whether that meant having lunch in the sun with my classmates, walking towards Aula Medica in the blue hour after a long day or sitting by the green wall by the gym.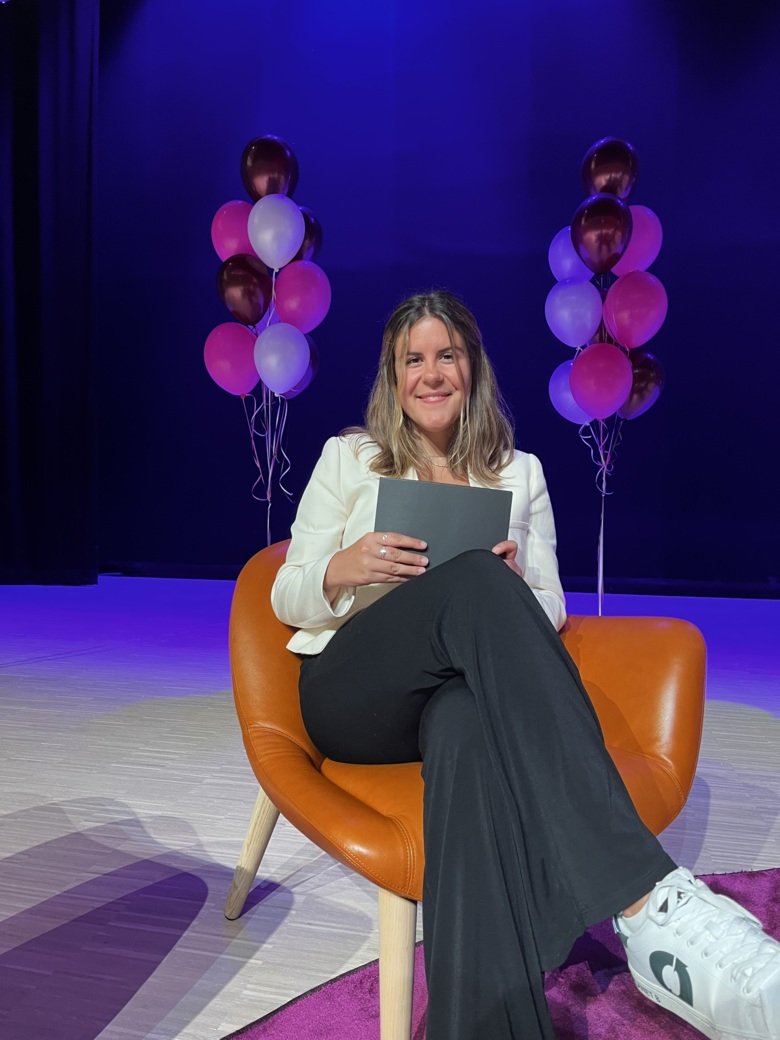 Claudia graduates from the Master's Programme in Biomedicine. Photo: Private
Claudia – Master's Programme in Biomedicine
What will you do after graduation?
After graduation, I want to enjoy summer in Stockholm, especially Midsummer, and explore the Nordics! After that, it is still yet to be decided. I am confident that whichever path I choose (academia or industry, research or communication) it will bring me opportunities for professional and personal growth!
Favourite memory from KI?
Over the course of my two years at KI, there have been numerous unforgettable moments. However, if I had to select one, I would choose the privilege of hosting the international welcome ceremony along with my colleague and friend Daniela Nunes. It was truly an honour to be on stage at Aula Medica, where the Physiology or Medicine Nobel laureates have given lectures, for instance, Svante Pääbo this last December.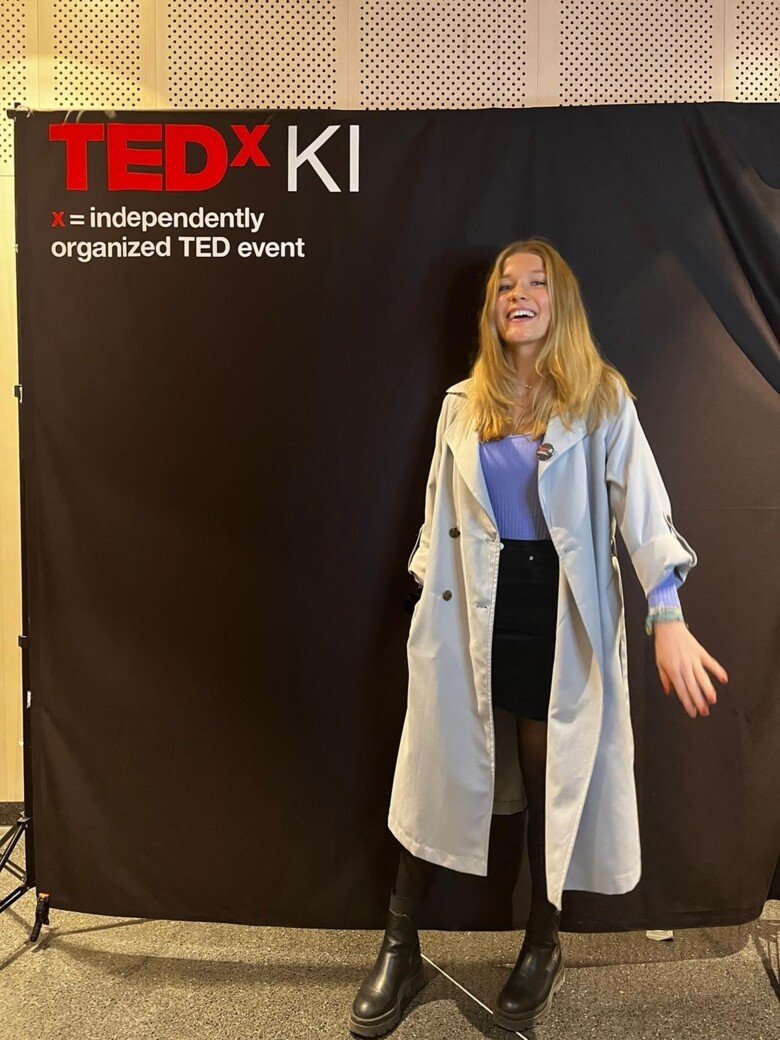 Zoë graduates from the Master's Programme in Biomedicine Photo: Private
Zoë — Master's Programme in Biomedicine
What will you do after graduation?
That's a really good question. Honestly, time has gone so fast and I feel like I still have a lot to discover. I am really grateful for what I learned at KI and all the opportunities that the Masters in Biomedicine offered. 
After this, I will probably enjoy some holidays with family and friends. As for my future plans, I will have to think it through a bit more, but I am either considering trying something different in a health policy organisation or staying in research to start a PhD. I may take a year off first to get more working experience and travel to South America for some volunteer work, but nothing is confirmed yet.  
Favourite memory from KI?
There are so many. Meeting new people from all around the world, being able to get to learn about new cultures, different work ethics and habits. I also really enjoyed doing my three research projects in different labs, since it gave me the opportunity to work with different techniques and various scientists. Next to this, all the conferences organised by KI and my course gave me the chance to hear about really interesting talks and career paths of talented researchers. Another experience made possible by KI was my exchange in Sydney, where I got to do my final degree project. I am really happy about the 4 months that I spent overseas, and all the amazing memories made.