Published: 23-03-2023 17:11 | Updated: 27-03-2023 16:30
"Digital sniffer dog" finds patients with sepsis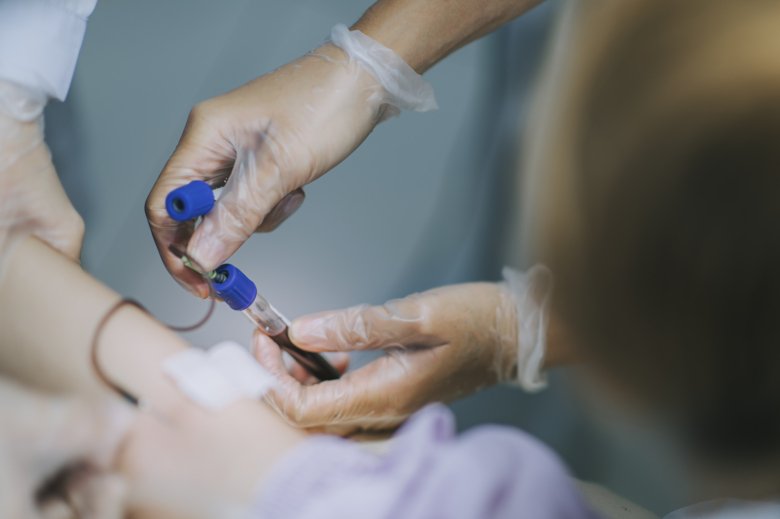 Some patients get sepsis because of hospital-acquired infections. A new digital system is now being implemented to find these patients by constantly scanning medical records for signs of sepsis. This article is part of an in-depth feature from KI's popular science magazine Medicinsk Vetenskap.
Text: Annika Lund for the magazine Medicinsk Vetenskap no 1, 2023 | Spotlight on sepsis
It is difficult to put a real figure on the yearly number of cases of sepsis in Sweden. However, Svenska infektionsläkarföreningen, the Swedish Association of Infectious Diseases Doctors concludes that there are about 50,000 cases of sepsis in Sweden each year. 
Most of these cases originate from a community-acquired infection, for example a urinary tract infection or pneumonia. These people are usually admitted to hospital via the A&E department, to which they have usually been taken by ambulance. Sepsis alarms – see page 34 – should be available in A&E departments for early detection of sepsis.  
But some patients get sepsis as a result of a hospital-acquired infection, which they have got while in hospital for other reasons. It is difficult to say how many patients are affected. Swedish studies have given different results, showing that between 13 and 30 per cent of all cases of sepsis are hospital-acquired. This suggests that between 6,500 and 15,000 Swedish patients a year develop a life-threatening infection during their stay in hospital.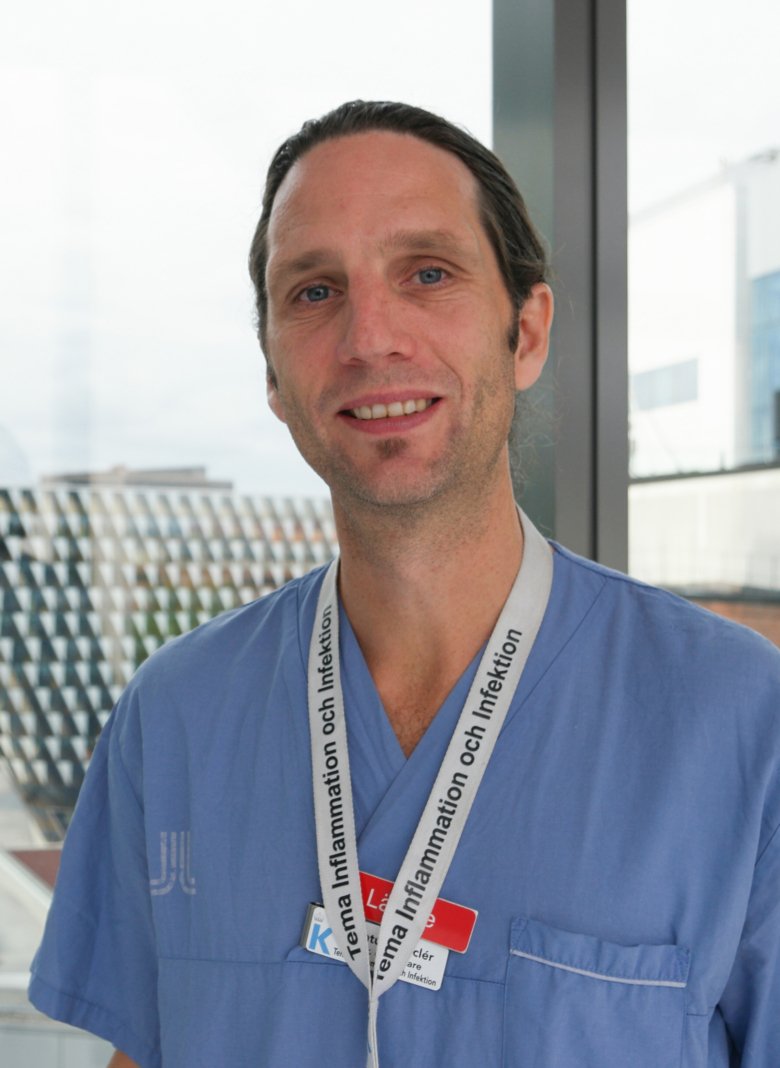 Pontus Naucler. Photo: Karolinska Universitetssjukhuset
One person who has been involved in this is Pontus Nauclér, an infectious diseases doctor at the Department of Medicine at the Karolinska Institute in Solna.  
"One example might involve an elderly man who's been given a new hip and is in an orthopaedic ward. An infection due to the surgery might develop into sepsis, but it may take time for healthcare professionals to detect it. We've asked ourselves how we can automate the monitoring of healthcare-associated infections. We realised early on that we ought to focus on sepsis, because it's such a serious healthcare-associated infection, so there was a great need for healthcare providers to be able to find these cases quickly," says Pontus Nauclér. 
Solution in use
With research funding from Vinnova, he and his colleagues began to work out a solution. This is now more or less complete, and already in use at Västerbotten's three hospitals, Lycksele Hospital, Norrland University Hospital and Skellefteå Hospital.  
"We've designed an algorithm that constantly screens medical records and alerts us when a patient meets a number of criteria linked to sepsis," says Pontus Nauclér. 
The algorithm sniffs out patients who have an infection and where one of six organ systems is also affected: lungs, liver, kidneys, brain, blood circulation (blood pressure) and blood clotting ability. These may include medical records noting confusion, drugs used, such as antibiotics, or results of various tests and investigations, such as a rising creatinine level or falling blood pressure. 
Studies comparing the algorithm's alarms with doctors' assessments have indicated good accuracy. The algorithm makes the right assessment in around 90 per cent of cases. This means that nine out of ten cases are detected, while one in ten is a false alarm. 
Pontus Nauclér and his colleagues are now considering how their algorithm can be introduced among healthcare providers in places other than Västerbotten. They have set up a company by the name of P3S with the help of KI Innovation, which provides backing and guidance for life science ideas. 
"We envision this algorithm potentially being used in a number of ways. It could detect sepsis in patients early on, which is a major benefit in itself. But it could also be used as a quality parameter, showing how high the incidence of sepsis is, hospital by hospital, or even ward by ward, and whether the numbers are going up or down. You could enter other search criteria as well. You could ask it to search for catheter-related infections only, for instance, anything else you want to detect or investigate," says Pontus Nauclér. 
About the magazine Medicinsk Vetenskap
Read more articles about medical research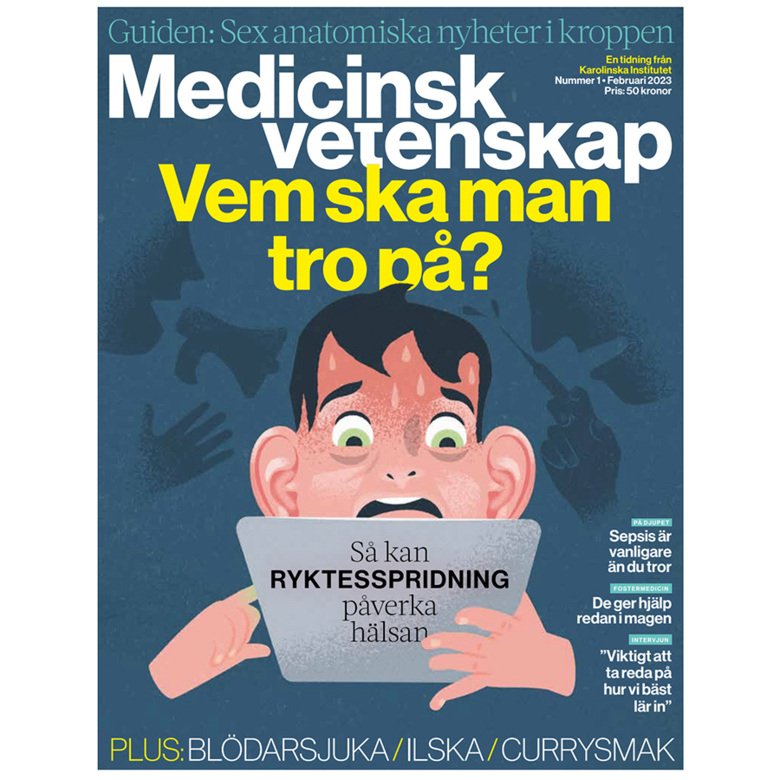 Read more articles about medical research
Read about the latest in medical science in Karolinska Institutet's Swedish language popular science magazine Medicinsk Vetenskap. Subscribe now!