Published: 20-03-2023 21:36 | Updated: 27-03-2023 15:59
Arne lost his toes due to sepsis
Just over two years ago, Arne Persson had a bad fall while walking his dog in the woods. He struck his coccyx badly but was able to get home. The pain just grew and grew over the next few days, so in the end he went to A&E at the hospital. After an X-ray, he was sent home because nothing was broken. This article is part of an in-depth feature from KI's popular science magazine Medicinsk Vetenskap.
Name: Arne Persson. 
Age: 71.  
Works as: Now retired after working as an investment advisor at various banks. Is a survivor of sepsis.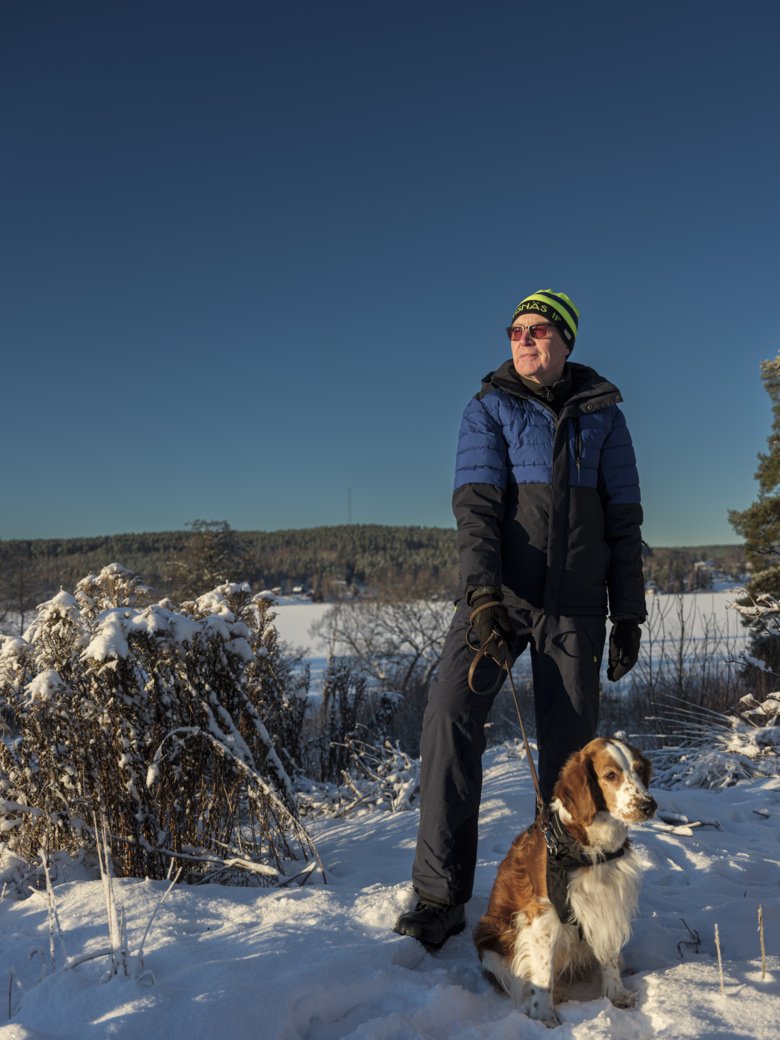 Arne Persson Photo: Petter Cohen
Text: Annika Lund for the magazine Medicinsk Vetenskap no 1, 2023 | Spotlight on sepsis
"After a few more days, I couldn't get out of bed. My wife called 112, and reluctantly they sent an ambulance. My blood pressure and respiration were okay at the time, and I only had a bit of a fever. But they carried out a number of tests at A&E, and my C-reactive protein level was high, over 500," he says. 
That is as much as he remembers. Arne Persson was taken to the ICU, sedated, put on a ventilator and given dialysis. The diagnosis: septic shock. Almost all his organs and several major muscles were affected, and he underwent lots of surgery to remove dead tissue. When he woke up, all his toes had been amputated, he had a stoma and he had had a heart attack. He had had a tracheotomy, too. His whole body was paralysed from the neck down for a while.  
"It took me several weeks to realise what I'd been through. My throat was affected, and I had to practise talking and eating," says Arne Persson. 
But he was able to leave the ICU after five and a half weeks. He spent two weeks at the infection clinic and three months in rehab. 
"When I was at my sickest, my relatives were told I was unlikely to survive. One of the doctors told me it's a miracle I'm alive, and that it was because my body was in good shape to begin with – I've done 38 Vasaloppet races and 30 marathons," he says.  
Arne Persson has never found out what caused his sepsis. 
"It took me almost a year to learn to walk without my toes, but I can balance now. I can go for walks in the woods with my dog, and my heart feels fine. My aim is to get back on the cross-country skiing track," he says. 
About the magazine Medicinsk Vetenskap
Read more articles about medical research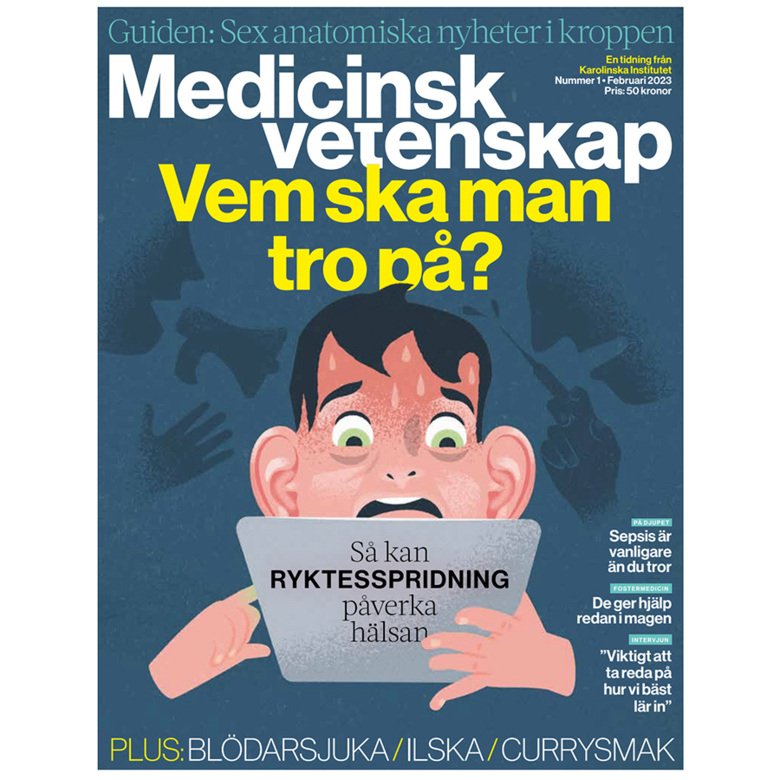 Read more articles about medical research
Read about the latest in medical science in Karolinska Institutet's Swedish language popular science magazine Medicinsk Vetenskap. Subscribe now!