Published: 20-03-2023 16:33 | Updated: 27-03-2023 16:02
Petra got sepsis after giving birth
Petra Kormo's second baby was born on Wednesday, 4 January 2017. Everything went well with the birth, but Petra developed a fever after she arrived home. She felt weaker and sicker for every day that passed. This article is part of an in-depth feature from KI's popular science magazine Medicinsk Vetenskap.
Name: Petra Kormos 
Age: 45.  
Works as: Previously worked as a dental nurse. Mother of Mici, 6, and Bence, 13. Is a survivor of sepsis and bilateral below-knee amputee.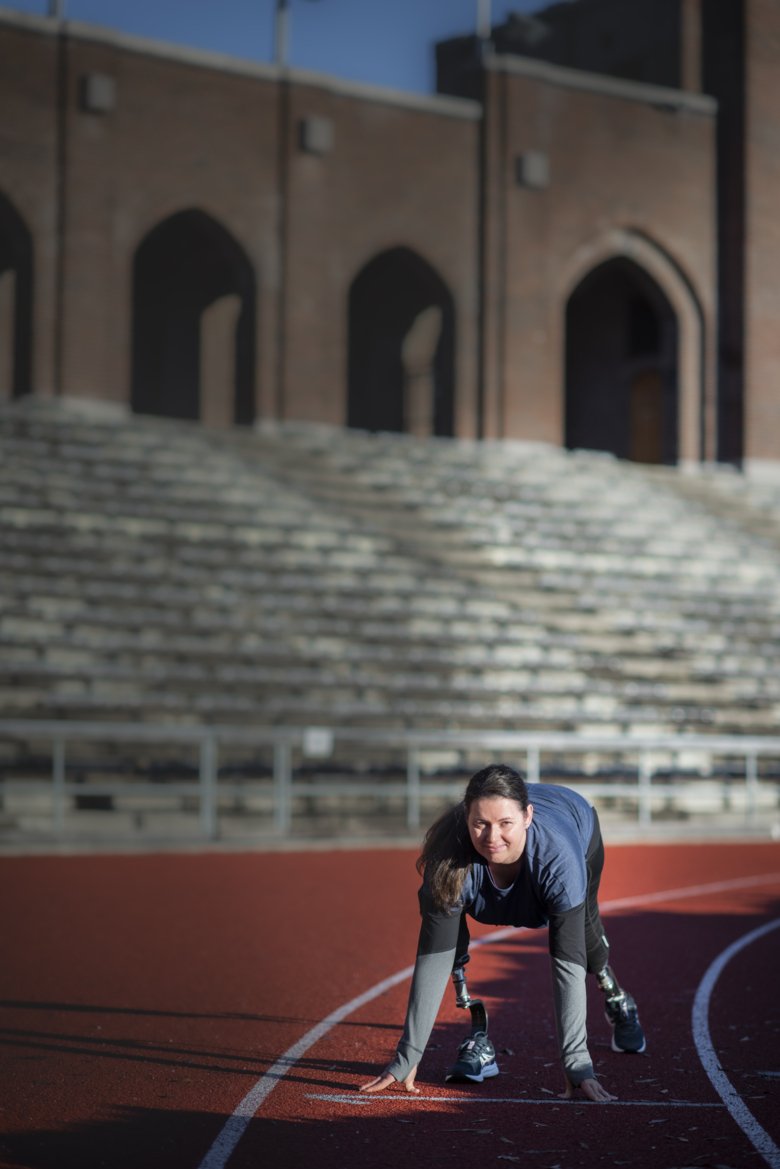 Petra Kormos Photo: Linnea Bengtsson
Text: Annika Lund for the magazine Medicinsk Vetenskap no 1, 2023 | Spotlight on sepsis
"I phoned the maternity ward for advice on a number of occasions, but I was told it was all down to milk production," she says.  
On Monday, 9 January, Petra Kormos went to the emergency room after a night of diarrhoea. Her C-reactive protein level was 432, and she had spots all over her body. A doctor suspected sepsis and called in colleagues. She remembers nothing else. The infection was caused by group A streptococcus, and she had multiple organ failure. 
"Our newborn daughter and seven-year-old son were left with friends so that my husband could stay with me at the ICU. He was told I probably wouldn't survive, and told my mother in Hungary," says Petra Kormos.  
When she regained consciousness after a week, she was in agony. Large parts of her feet were dark and turned completely black.  
"The doctors seemed to have no idea how to deal with the situation, they were trying to give my body a chance to heal. But large parts of my feet were removed in April 2017 anyway," says Petra Kormos.  
This was followed by several years of constant pain and repeated surgeries. Her life revolved around rehab and plastic surgery, and various attempts to save her legs and feet. Eventually, a plastic surgeon got her to attend the "Gåskolan" rehabilitation facility and talk to a few people who were living with prosthetic legs. That was when she realised it was possible to live like that.  
"I had a bilateral below-knee amputation just over a year ago. I usually say I got my life back when I got my second prosthetic leg. I'm not in pain now, I can go on outings with my children," she says.  
That said, she still finds it very difficult to accept all the things that have happened.  
"The doctors at the ICU saved my life, but I might not have needed to be saved if the healthcare providers had reacted sooner. My aim is to run the Stockholm Mini Marathon with my children. That would mean a lot, both to me and to them. And I want to return to my job at the Swedish Public Dental Care service, too," says Petra Kormos. 
About the magazine Medicinsk Vetenskap
Read more articles about medical research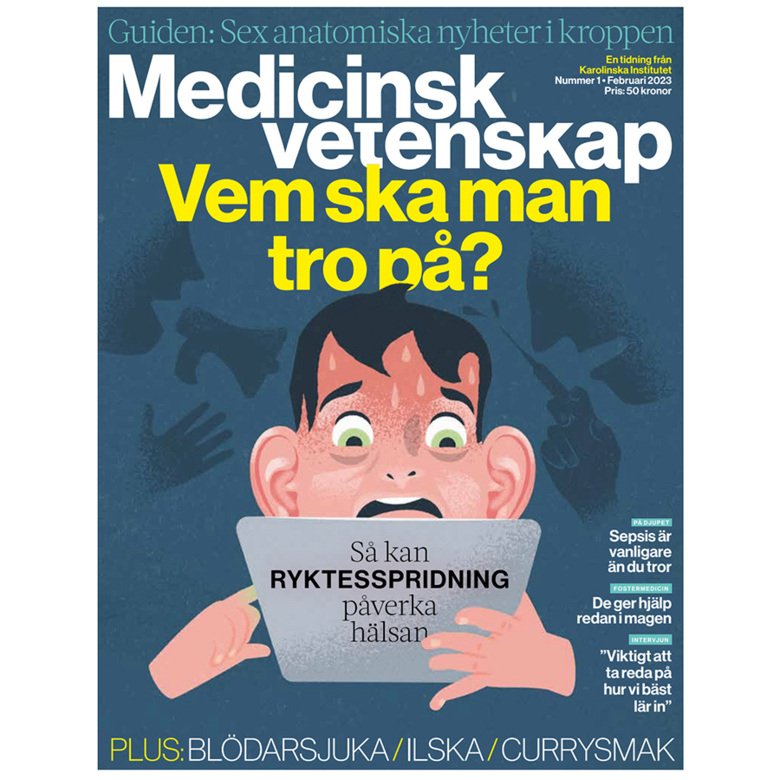 Read more articles about medical research
Read about the latest in medical science in Karolinska Institutet's Swedish language popular science magazine Medicinsk Vetenskap. Subscribe now!