Published: 31-05-2022 11:05 | Updated: 02-06-2022 16:40
Daniel Helldén, PhD student, on the role of the SDGs in Cambodia and the impact of non-health sector determinants on child health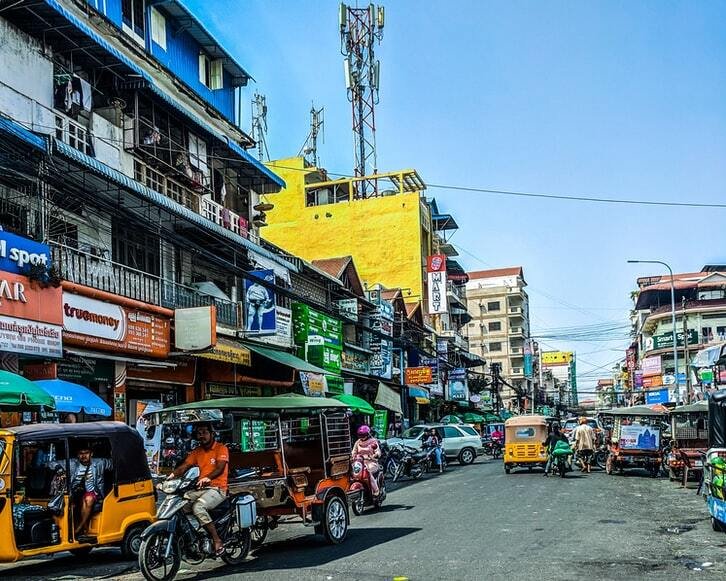 Friday May 20, doctoral student Daniel Helldén had his halftime seminar at the Department of Global Public Health. Using a Sustainable Development Goals (SDG) Synergies Approach and interviews with stakeholders, Daniel aims to investigate the views and perceptions on the linkages between SDGs, different sectors and child health in Cambodia. Through machine learning, he also investigates non-health risk factors of morbidity from infectious diseases.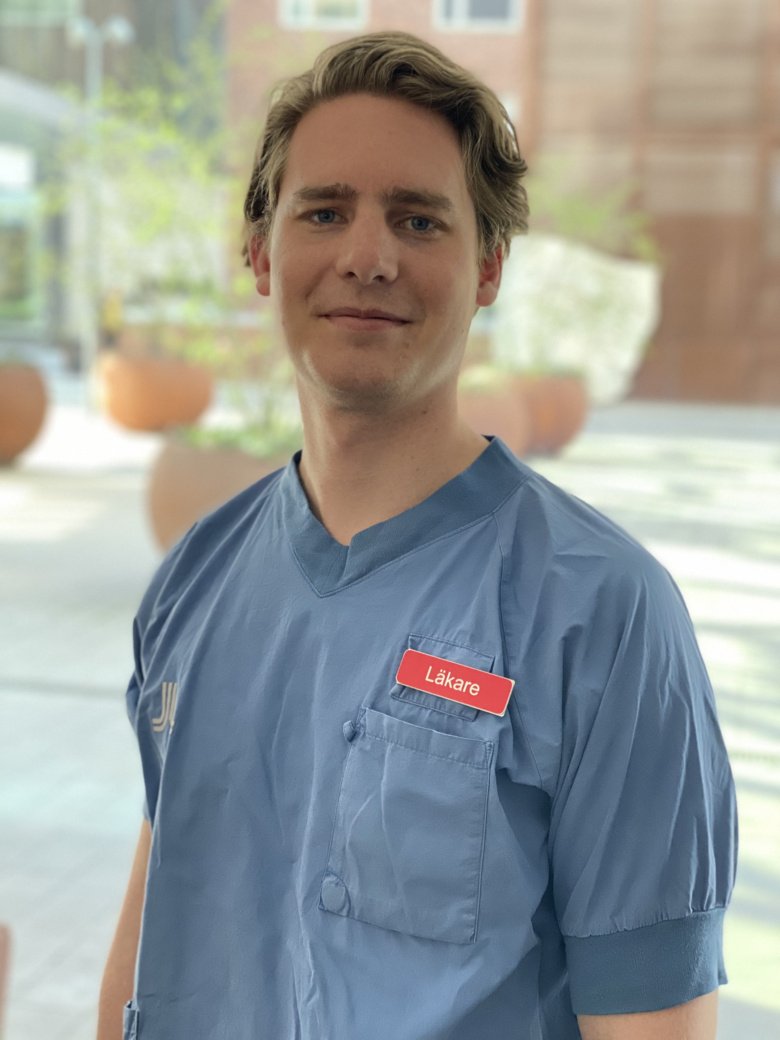 Daniel Helldén, doctoral student at the Department of Global Public Health. Photo: Private
Daniel Helldén, doctoral student in the Global Child Health and Sustainable Development Goals team, found an interest in paediatrics and global health when he moved to Stockholm from southern Sweden to study medicine at Karolinska Institutet. During his studies he was involved with student organisations that worked with global health and helped to organise the student led Global Health Night initiative. He was inspired by the researchers at the Global Public Health department and contacted team leader Tobias Alfvén, who is now his main supervisor. Combining his knowledge in global child health with a bachelor's degree in economics from Stockholm School of Economics, Daniel is investigating the impact of non-health determinants on child health and the role of the SDGs in Cambodia and globally. 
Cambodia's progress  
On why he is focusing on Cambodia, Daniel explains that it was one of the few countries to achieve the Millennium Development Goal 4, reducing child mortality. It did so through relying to a large degree on multi-sectoral work across different sectors. This achievement was accompanied by rapid progress in other sectors, particularly the economy which led Cambodia to lowering the poverty rate at a fast pace and transfer from low-income country to a middle-income.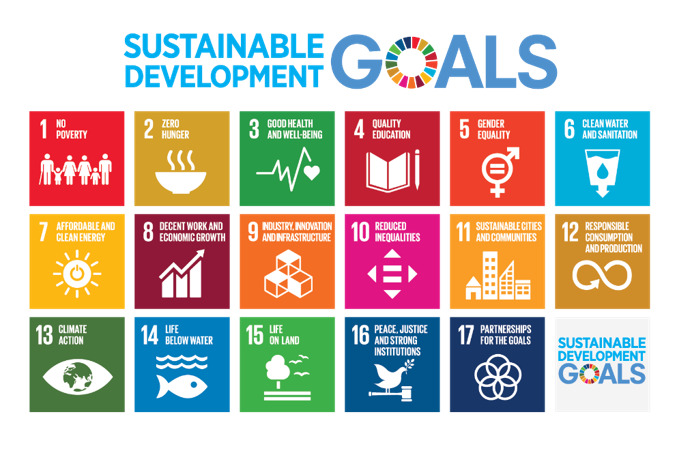 SDG Synergies Approach and stakeholder perceptions 
"The aim of my thesis is to provide synthesised evidence to policy makers on the importance of non-health sector determinants for child health in Cambodia and globally in low- and middle-income countries", says Daniel Helldén.  
"With the adoption of the 2030 Agenda and the SDGs, the linkages between different developmental areas can be made explicit. In this relatively new area of study, we used the SDG Synergies Approach to investigate the strength and nature of the linkages between different SDGs and child health in Cambodia".
"Concretely, 29 participants from a range of organisations gathered over a two-day workshop in Phnom Penh and scored 272 unique linkages on a scale from strongly promoting to strongly restricting. We found that there seem to be mostly promoting linkages between SDGs and child health in Cambodia, particularly SDG 16 (Peace, justice and strong institutions) have potential to accelerate improvements in child health and the other SDGs overall in Cambodia", says Daniel.  
You have conducted interviews with stakeholders from various health and non-health sectors. What are some of the perceptions and views on multi-sectoral collaborations to improve child health?  
"Intriguingly, stakeholders seemed to think that the SDGs provided higher ambitions for child health and that they showcase how child health is a multisectoral area at heart. They also pointed out some key possibilities and obstacles when it comes to working across sectors for better child health in Cambodia".  
Machine Learning in Global Health 
Continuing, Daniel is using machine learning to investigate the non-health risk factors of under-five morbidity from infectious diseases in Cambodia. 
"Machine learning might help to overcome some of the difficulties of analysing real world data that not always fulfil the assumptions needed for traditional statistical methods. We hope that by applying different machine learning algorithms together with standard statistical approaches, we can untangle the complex relationships between non-health determinants and child morbidity from infectious diseases in Cambodia."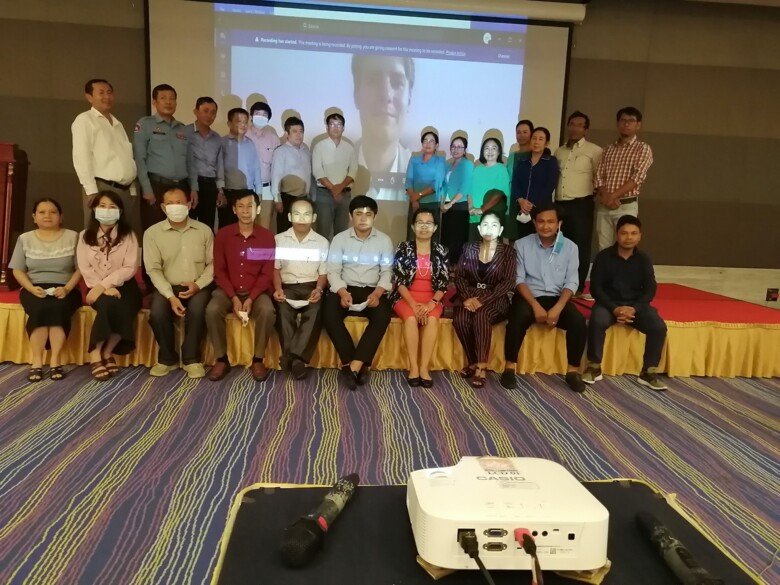 Daniel Helldén can be seen on the screen behind his Cambodian colleagues. Photo: Private
Research in times of Covid-19 
Right at the start of the pandemic Daniel had the chance to visit Cambodia to plan his research, making it back to Sweden 24h before the Cambodian borders closed. Now, over two years later, he plans to go back to meet with his Cambodian colleagues.  
"The research done would not have been possible without the highly professional work of our Cambodian colleagues, particularly Thy Chea at Malaria Consortium and Sok Serey at the Royal University of Phnom Penh. Together, we managed to conduct the studies during the hight of the Covid-19 pandemic, showing also how collaboration between researchers can excel despite hardships. Coming back to Cambodia we plan to engage stakeholders to discuss the findings from our studies and how they might be used practically, as well as plan future research projects".
The halftime seminar took place on Friday 20 May in the Widerströmska building and online.