Published: 25-09-2019 14:31 | Updated: 01-06-2020 10:26
BioNut students - winners of the Baltic Sea Young Planner's Contest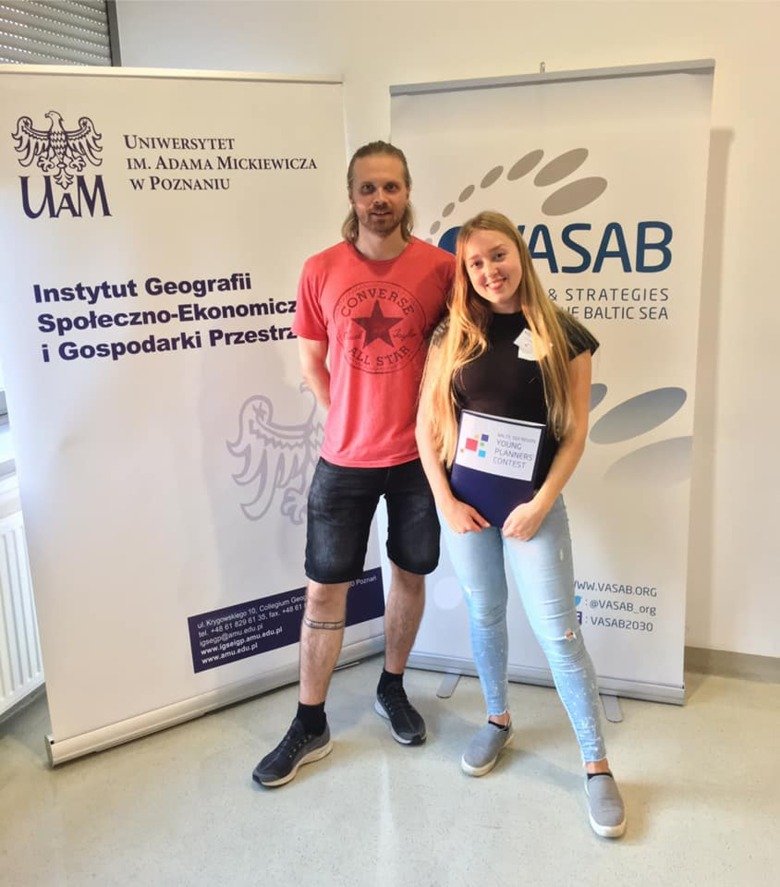 Two recently graduated students from KI's Global Master's Programme in Nutrition Science were among the top 3 teams competing in the Baltic Sea Young Planner's Contest in Poland. One of them was in the winning team.
During four days in the end of August, around 35 students from all over the Baltic Sea Region competed in teams to share their vision of the Baltic Sea Region in 2050. They had to choose a topic within the contest methodology: demographic changes, response to climate change, improving accessibility and maritime spatial planning.
Two students from the Global Master's Programme in Nutrition Science 2018/2019 at the Department of Biosciences and Nutrition participated in the contest; Veli-Matti Lappi and Daša Švaikovskaja.
Veli-Matti Lappi's team made it to first place with an idea of a mobile fleet that would deliver basic services such as medicines, groceries, health- and social services to the rural and sparsely populated areas.
The ideas developed will be used to update VASAB's (Vision& Strategies around the Baltic Sea) Long Term Perspective.
- We were both also very happy to represent KI and to share our knowledge and expertise from the programme with other participants, says Daša Švaikovskaja.
Read more at the: Baltic Sea Young Planner's contest - results page