Published: 02-11-2021 14:02 | Updated: 04-11-2021 08:11
President of KI decides on naming on Campus Solna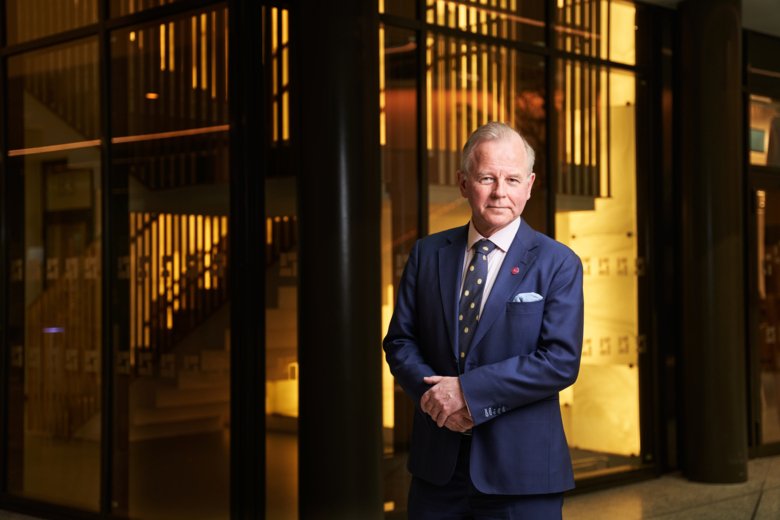 Following a thorough investigation and the collation of an internal survey, the president of Karolinska Institutet (KI), Professor Ole Petter Ottersen, has today decided to change the names of one of the university's halls, propose name changes for one building and two roads on Campus Solna, and amend the naming principles.
The debate on KI's historical heritage has raged in recent years. A year ago, as a follow-up of Strategy 2030, the President set up and tasked a work group with reviewing the university's history from different perspectives. One of its tasks was to propose ways in which to deal with road names, hall names and historical monuments (e.g. busts) in the future. Drawing on an overview of KI's history by Uppsala University's Petter Hellström, the committee put forward a proposal shortly after the summer. This has since been discussed widely, internally as well as externally.
A change of names on campus Solna
In light of this, Professor Ottersen has today decided that some names of people who expressed racist opinions, acted in an otherwise demeaning or degrading manner and expressly devalued different peoples should be changed.
"I think it's important for KI to strike a balance between our history and our core values as an organisation," says Professor Ottersen. "I want to nurture a vibrant, critical and ongoing discussion about what created KI and what we now do that will one day be frowned upon by future generations."
The decision means that Karolinska Institutet is to keep the existing names of its buildings, halls and roads, with the exception the Retzius Hall on Campus Solna, which should be replaced; the Retzius Laboratory, which KI proposes that Akademiska Hus change; and Retzius väg, a road on campus that KI has asked the local authority (Solna City) to change as well.
A recommendation to change street name 
KI also recommends Solna City to change "von Eulers väg" to "Ulf von Eulers väg" to make it clear that KI and Solna repudiate the Nazi sympathies expressed by Hans von Euler, who had no ties to the university. His son, Ulf von Euler, on the other hand, was a long-standing professor at KI and who became a Nobel laureate in 1970. There is currently no evidence that he expressed any political views at all. The decision also includes keeping the portraits and other memorials on the KI campuses, with the exception of those depicting the above two men. Portraits that form part of a series, such as presidential portraits, are exempt from this principle.
Another committee comprising ethical, cultural and historical expertise will also be set up to develop the principles governing the future naming of buildings, lecture halls and other spaces at KI. A policy and guidelines for naming shall then be decided by the University Board (Konsistoriet).  
To keep the history of KI alive
Decisions on the naming of buildings and halls on the KI campuses shall in future be made by the President on the recommendation of a special preparatory committee also comprising broad historical, cultural and ethical expertise.
All KI students will be offered lectures on KI's background and history, including the parts that we now wish to renounce. There is also a long-term goal to create a space at the university where the history of KI and medicine can be traced from different perspectives. It is hoped that such a medico-historical centre will help to keep the conversation about KI's history alive.
The decision is welcomed by the students.
"It will be a diligent task to continuously develop an ethically sustainable way of relating to KI's history. The decision is well-balanced and creates an opportunity for ethical reflection among us students, both around history and contemporary deeds", says Alexander Klaréus, chairman of the The Student Union of Medicine.
Dana Samiean, chairman of the Student Union of Odontology, is also positive:
"As previously written, very strong opinions have emerged, but I think the balance that our principal has proposed is right. Education and critical thinking about our history are important for us to be able to grow. That we also will appoint a new committee with a broad competence in different fields for how we should think about how we name future halls, buildings and roads is the right step forward".
In brief
The decision to change the name of the Retzius Hall is to be carried out as soon as is practicable. Its new name will be preliminary pending the appointment of the committee below
The University Board (Konsistoriet) is to make a decision on future naming principles on the recommendations of an appointed committee containing members from different fields of activity
A new permanent preparatory committee comprising representatives of different fields of activity shall be set up and tasked with proposing names for the President to decide upon when the need for new names arises
KI will be recommending Akademiska Hus to change the name of what is currently the Retzius Laboratory
KI will be contacting Solna City about the roads Retzius väg and von Eulers väg and proposing changes  
KI has an express ambition to elucidate its history in different ways. The goal is to create a space on campus where the history of KI and medicine can be traced from different perspectives
All KI students will be offered lectures on KI's background and history, including the parts that we now wish to renounce.