Published: 27-01-2021 13:09 | Updated: 16-02-2021 14:43
PhD Students Awarded Podcast Prize by European Consortium COSMIC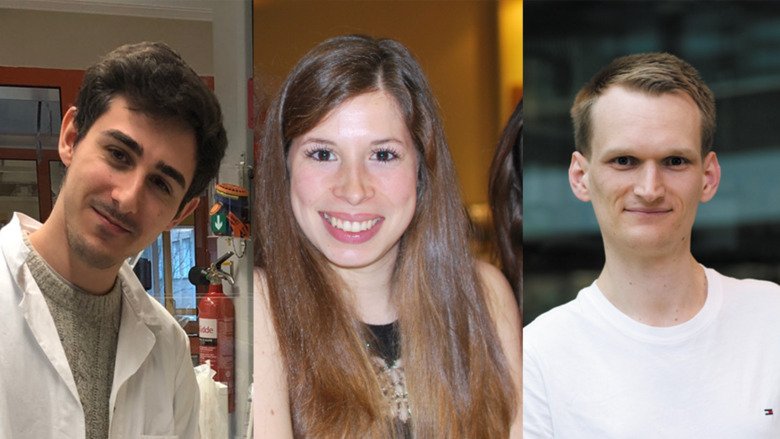 Alex Moreno, Ana Coelho and Alexander Krämer were awarded a prize for best podcast episode by the European consortium "Combatting Disorders of Adaptive Immunity with Systems Medicine", COSMIC. Out of the five recorded podcast episodes, the PhD students' episode with the title "The ethics behind the use of animal models in biomedical research" won the consortium's prize.
COSMIC is an European Consortium that aims to combat autoimmune disorders like Rheumatoid Arthritis and B cell lymphoma using Systems Medicine. Alex Moreno, Alexander Krämer and Ana Coelho are Karolinska Institutet's participants out of the 14 early-stage researchers the consortium is composed of.
Winning podcast episode about use of animals in scientific research
One of the activities within the consortium was the recording of five podcast episodes that cover hot topics in the Scientific field. The team from the research division of Medical Inflammation Research decided to discuss the use of animals in scientific research in their winning episode.
Listen to the COSMIC podcast
About COSMIC
COSMIC delivers the next generation of systems medicine professionals who successfully combat complex human disorders. We will focus on B-cell lymphoma and rheumatoid arthritis, diseases that originate from abnormal functioning of the adaptive immune system, in particular the germinal center. COSMIC develops and integrates experimental and computational approaches and establish a unique cross-fertilization between oncology and auto-immunity.