Published: 15-02-2019 15:51 | Updated: 02-12-2020 11:13
New thesis shows high burden of low back pain on both patient and society and presents cost effective solutions
Hi there Gylfi Ólafsson! You recently defended your thesis "Health economic aspects of low back pain" at the Department of Learning, Informatics, Management and Ethics. What is it about?​​​​​​​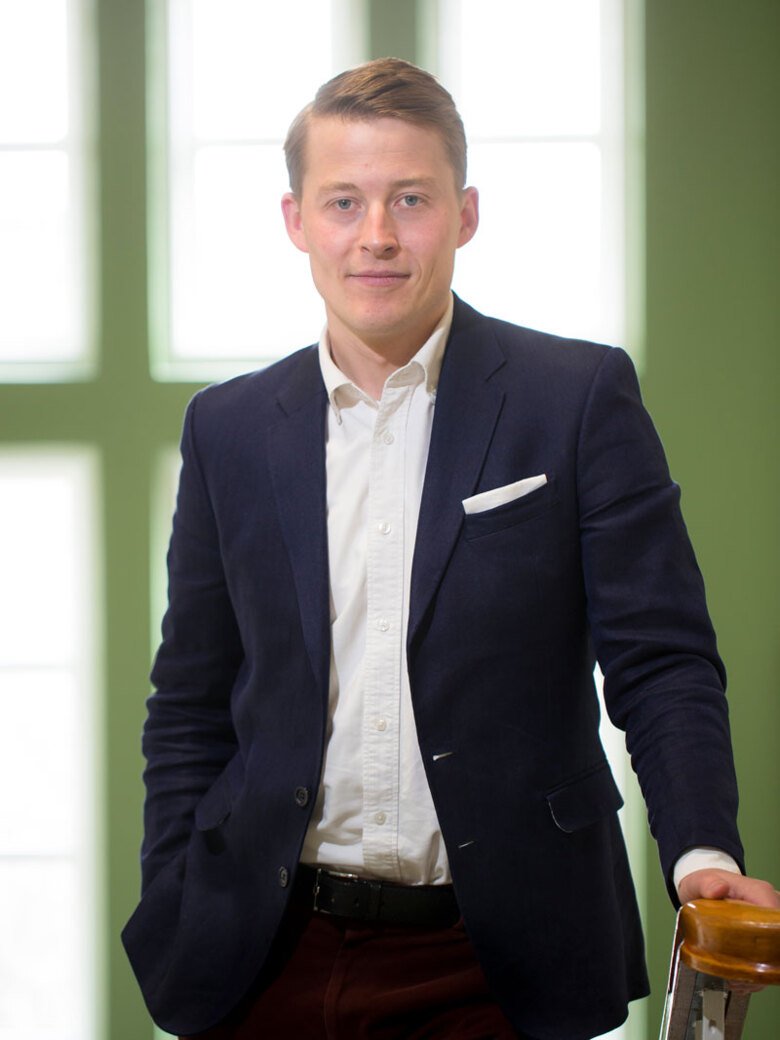 Gylfi Ólafsson. Photo: Ernir Eyjólfsson.
"My thesis is about the heavy burden that low back pain puts on patients and society. In particular I look at the economic burden, how the burden is distributed across the health care system and outside of it."
"Also, I present cost-effectiveness estimates from two randomized controlled trials that evaluated specific surgical interventions for specific types of low back pain."
What are the most important findings?
"First, the thesis shows the high burden that low back pain and the outsized share of indirect costs – days lost from work – have on society. Secondly, I present results from randomized controlled trials, where one shows that a debated surgical intervention is a fairly good use of money."
"The other study shows that when comparing two versions of a surgical intervention for spinal stenosis, the cheaper and the more expensive version yield similar outcomes. Thus, the more expensive one seems to be a waste of money. This has direct impact on how spinal stenosis should be treated and how research on costs, associated with treatments, can be used to lower costs while keeping the quality high."
Why did you want to explore this topic?
"I guess it is sheer coincidence that I wound up in this field. Also, availability of funding naturally guides where research is done."
How can this knowledge contribute to improving people's health?
"My results highlight the great burden of low back pain. The results from the cost-effectiveness analyses show that it is not sufficient to look at outcomes. Careful studies of expensive interventions can help ensure high quality and save money, whether the quality involves surgical interventions or non-surgical ones."
"On a more 'meta'-level, the results highlight the lack of health economic research in the field, relative to the burden of the disease category."
What are your plans for the future?
I am General Manager of Westfjords Health Care Institute in Iceland. We run primary care facilities, two hospitals and nursing homes and have approximately 250 employees. It is most likely that I will be putting my knowledge in health economics into practice rather than pursuing and academic career."