Published: 24-10-2023 12:41 | Updated: 24-10-2023 15:18
KI researcher Carl Sellgren receives the Bjarne Ahlströms Minnesfonds pris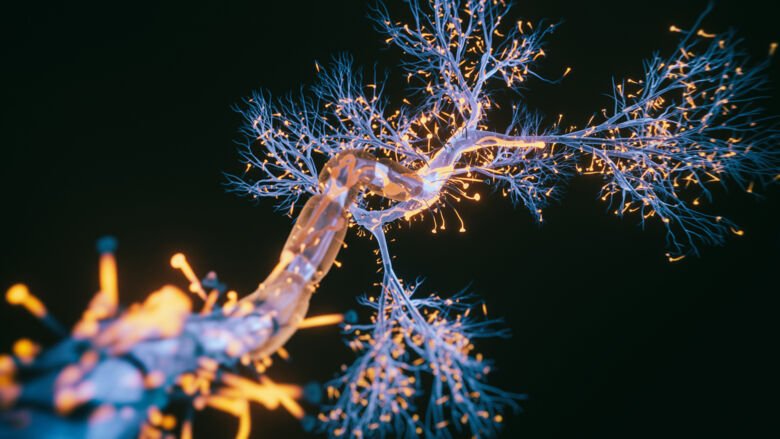 KI researcher Carl Sellgren has been awarded the Bjarne Ahlströms Minnesfonds pris 2023 (Bjarne Ahlström Memorial Fund Prize 2023) for his research in clinical neurology and how the loss of synapses (contacts between cells) in the brain could be a possible cause of schizophrenia.
Schizophrenia is a chronic mental illness that affects the way a person thinks, feels, and behaves. The disease can manifest itself through hallucinations, delusions and thought disorders. Most people develop the disease in early adulthood and there is currently no curative treatment. 
One theory about the cause of schizophrenia links the condition to the loss of synapses (connections between nerve cells) in the brain. Research has shown a reduction in synapses in certain brain regions in people with schizophrenia. This synapse loss can contribute to the cognitive and functional deficits observed in the disease. 
In several experimental and clinical studies, Carl Sellgren, assistant professor at the Department of Physiology and Pharmacology at Karolinska Institutet, has shown that such microglia-mediated synapse elimination is a possible part of the cause of schizophrenia. The loss of synapses can also play an important role in virus-caused cognitive impairment, such as after a COVID-19 infection.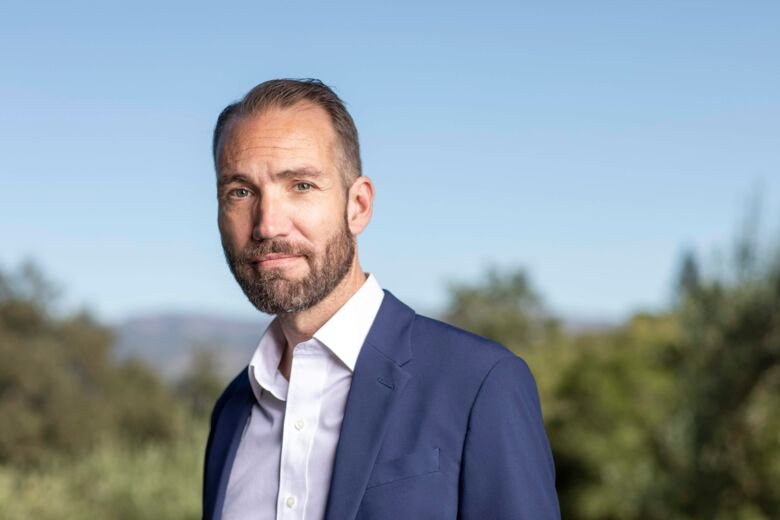 Carl Sellgren. Photo: Rafael Motta.
"It is a great honour to receive this award. Research in recent years has brought us closer to tailor-made treatment options with the possibility of influencing the long-term prognosis of schizophrenia," says Carl Sellgren. "Being able to contribute to this development is very stimulating and also a driving force in the clinical work. The support from the Bjarne Ahlströms Minnesfond will help me and my research group to build on the findings we have made in recent years." 
The Bjarne Ahlströms Minnesfond prize is worth SEK 1,000,000 and is awarded annually.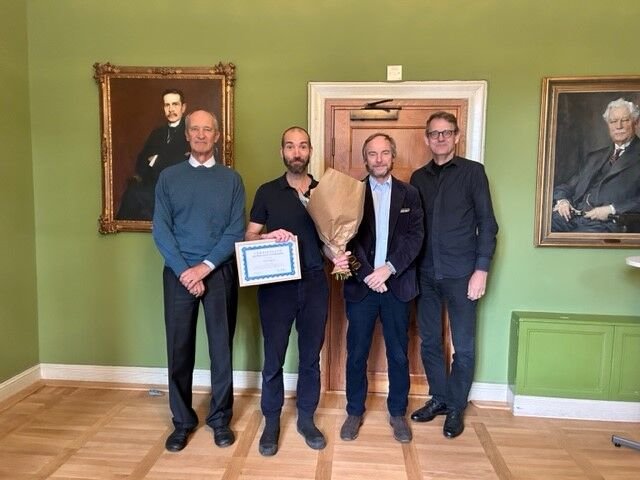 The prize winner together with the board of Bjarne Ahlströms Minnesfond. (Left) Christer Hegardt, member, Carl Sellgren, Max Mitteregger, chairman of the board, Professor Martin Ingvar, member. Photo: Caroline Lippman.
Bjarne Ahlströms Minnesfond
The foundation was established in 2017 through a testamentary disposition by Bjarne Ahlström. Bjarne Ahlström (1938-2017) worked during his lifetime as a coin dealer with his own coin trade. 
He was a recognized numismatist and was also the author of several works in the field. 
The purpose of the Foundation is to promote scientific research in the field of medicine, and to provide support for the preparation of teaching and training in these subjects.