Published: 20-09-2021 12:57 | Updated: 20-09-2021 19:40
KI doctoral student and nurse Martina Gustavsson helps displaced in Haiti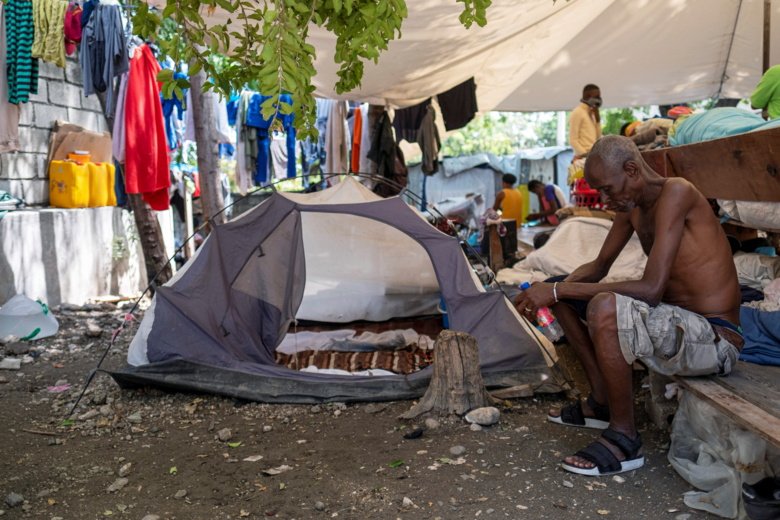 Poverty and violence were already endemic even before an earthquake hit Haiti in mid-August. Thousands of people now live in informal camp sites in the capital Port-au-Prince. KI doctoral student and nurse Martina Gustavsson went there to work with Doctors Without Borders' emergency response team.
"I want to be where I am needed the most," says Martina Gustavsson at the Department of Global Public Health and the Centre for Research on Health Care in Disasters at Karolinska Institutet, where she is doing doctoral research on moral stress in disaster zones.
She arrived in Haiti on Aug. 25. Two days earlier she was asked by Doctors Without Borders if she could come and work either in the earthquake intervention in the south-west of Haiti or to provide help to people who fled their homes due to urban violence in Port-au-Prince.
Martina Gustavsson ended up in the Port-au-Prince project where she is now managing mobile clinics for internally displaced people. There are a total of eight camp sites in the capital, and Doctors Without Borders is present in three.
City affected by violence
The city is affected by violence and the situation has escalated after the assassination of President Jovenel Moïsei in July. Hundreds of families have fled clashes between violent non-state armed groups and state authorities during anti-gang operations. Doctors Without Borders is now working in tandem with this project while also doing emergency response after the earthquake in the south of the country.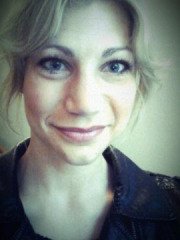 Martina Gustavsson, private photo.
"People are in a very vulnerable situation and they need all the help they can get," Martina Gustavsson says.
This is Martina Gustavsson's fifth mission with the organisation. She has previously worked in Congo-Kinshasa during the Ebola epidemic and in Ethiopia, to support in the COVID-19 intervention. Unlike her previous missions, which were more focused on specific health care interventions, the situation in Haiti is more complex.
"The displaced people here have nothing," she says. "They've lost their homes. They have no or very little access to food and clean water and sanitation. Some children show signs of malnutrition. Many people suffer from disabilities from the previous earthquake in 2010 and have had difficulties to find employment. The poverty is widespread, and the infrastructure is poor, which leads to difficulties with transporting medical material and medicines due to destroyed roads and lack of security."
The camps sites for internally displaced people host between 1,500 and 2,000 people and consist of makeshift shelters set up in old school buildings or sport arenas.
Mobile clinics
The mobile clinic that Doctors Without Borders run have two doctors and three nurses who provide basic health services like wound dressing, treating conditions like scabies, upper respiratory tract infection or diarrhoea caused by a lack of access to clean water and sanitation.
Martina Gustavsson's responsibilities involve managing the activities in the mobile clinics, the staff and also ensuring that medical supply and medicines like antibiotics and painkillers are available.
"I'm trying to focus on the small things that I can do," she says. "The needs are overwhelming, and it feels so unjust that the people here have so little, while others have so much. Yet it feels good to be here to support my Haitian colleagues the best I can in their efforts to help their people."
Martina Gustavsson will return to Sweden at the end of September when someone else will have to take over her job.
"My time here is providing me with real-life insights on my research on moral stress among emergency response workers," she says. "Here, I have personally been confronted by moral stress on how to use the limited resources and time most effectively. It gives me important perspectives to take back to my work at KI."
Work with Doctors Without Borders
Are you interesting in working with Doctors Without Borders? The Centre for Research on Health Care in Disasters, together with Doctors Without Borders, offers the course "Health assistance in humanitarian crisis" for doctors and nurses who are interested in working with the organisation.
Courses in disaster medicine