Published: 16-04-2019 10:46 | Updated: 16-04-2019 13:04
Jonas Ludvigsson published paper of the year in the American Journal of Gastroenterology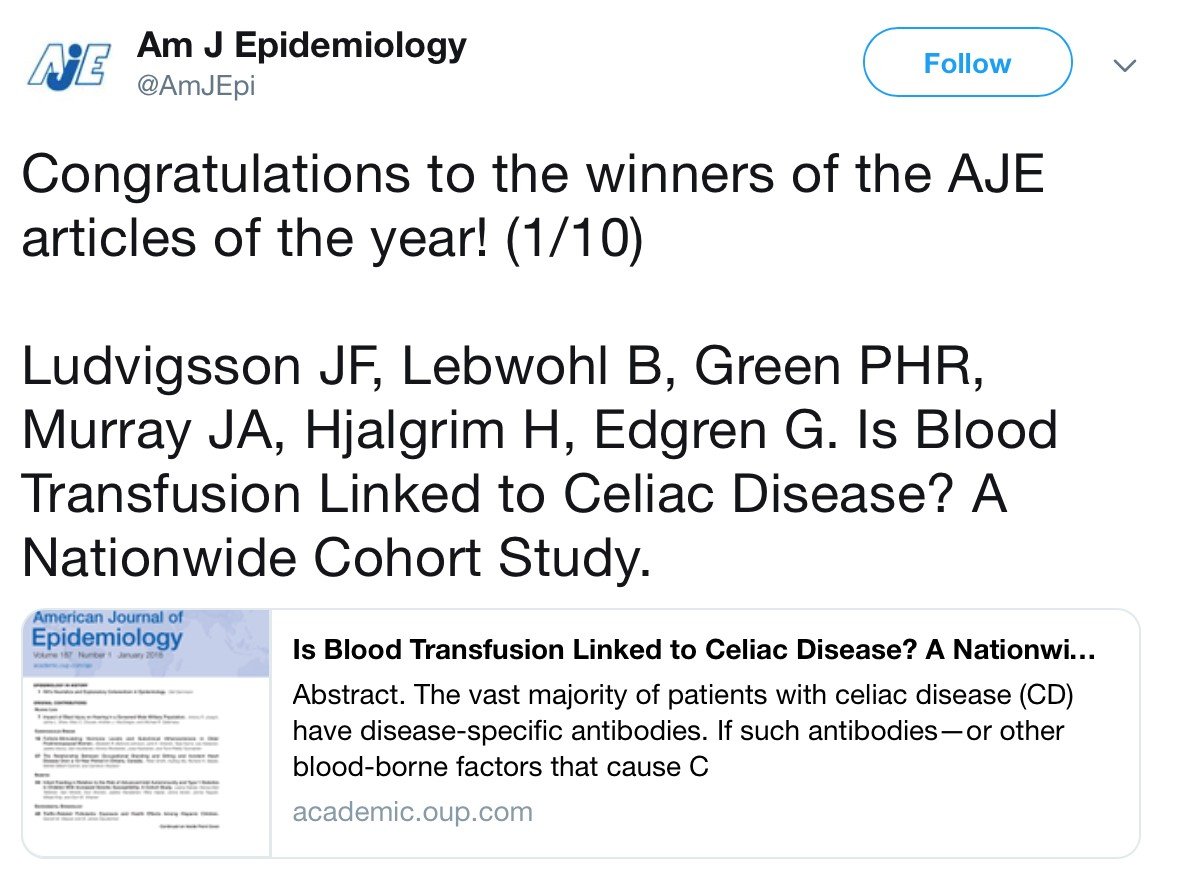 A paper on blood transfusion and the risk of celiac disease (gluten intolerance) has been named paper of the year by the Am J Epidemiology (2018). The study, which was coordinated by researchers at the Karolinska Institutet, also involved researchers from the Danish Statens Serum Institut, the Mayo Clinic and the Columbia University in the US.
Patients with celiac disease have specific antibodies, says the lead author, pediatrician and professor Jonas F Ludvigsson.
- When suspecting celiac disease, we measure antibodies (the diagnosis celiac disease is the confirmed through biopsy reports). The role of celiac disease antibodies is still unclear, and it has been speculated that they may trigger the disease. We hypothesised that antibodies in a patient with celiac disease might be transferred from one patient to another through blood transfusion, and trigger disease in the person who was transfused. Just like Hepatitis C can be transmitted through blood.
The study was based on data from the Swedish component of the blood transfusion database SCANDAT2 maintained by researcher Gustaf Edgren, and from data on celiac disease from the ESPRESSO study coordinated by Ludvigsson at the Department of Medical Epidemiology and Biostatistics. In all, the researchers examined more than 1 million people receiving a blood transfusion in Sweden between 1968 and 2012.
- The study has received a lot of attention. After receiving the award, other researchers have commented that they appreciate that the award was given to a paper with null findings. Our main message was that blood transfusion from a patients with celiac disease does not confer an increased risk of celiac disease in the transfused patient (Hazard ratio=1.0). This finding is also comforting to patients, says Jonas F Ludvigsson.
Contact
Links