Published: 07-04-2020 10:59 | Updated: 20-05-2021 19:20
First in Sweden to have OECI accreditation as Comprehensive Cancer Centre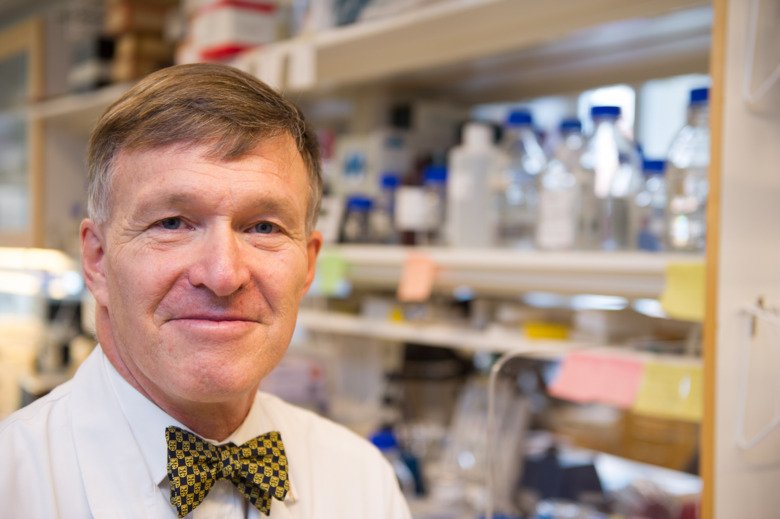 Karolinska Institutet and Karolinska University Hospital are the first institutions in Sweden to be accredited as a Comprehensive Cancer Centre by the Organisation of European Cancer Institutes (OECI).
"This is a hallmark of quality showing that our work in cancer research, education and care are equal to the top centres in Europe," says Jonas Bergh, professor at the Department of Oncology-Pathology and director of Cancer Research KI at Karolinska Institutet and consultant oncologist at Karolinska University Hospital. "It's also a way to make sure that what we do tallies with what's being done in other countries with larger populations."
Highest standard
The accreditation means that KI and Karolinska University Hospital attain the highest standards in all aspects of the cancer field, from care, prevention, diagnosis, treatment and rehabilitation to research, teaching and education.
It also entails overall responsibility for theme-based care and the integration of care and treatment, research, innovation, teaching and education in the field of oncology.
Only nineteen other comparable institutions in Europe meet the same high demands on quality set by the OECI for accreditation as a Comprehensive Cancer Centre.
"This will foster more widespread collaboration, which will give us more knowledge of the cancer field," says Professor Bergh. "Our aim is to create a structure designed to provide the best possible evidence-based care, research and education. We are strengthening our ability to create a pro-research environment in which we know that today's research is tomorrow's routine healthcare."
Accreditation process
Work began on earning accreditation as a Comprehensive Cancer Centre back in 2017, and last autumn a six-person team from the OECI visited KI and the hospital to inspect the work being done and interview the management and personnel.
The Comprehensive Cancer Centre accreditation programme was set up in 2008 by the OECI. The other centres are in Belgium, Finland, France, Hungary, Italy, Norway, Portugal, the Netherlands and the UK.