Published: 01-03-2021 09:00 | Updated: 19-07-2021 13:36
Climate-smart school lunches accepted by students
Many researchers agree that shifting to a more plant-based diet is an important step towards reducing our impact on the climate. A new doctoral thesis from Karolinska Institutet describes the development and test of a new method of providing sustainable school lunches. The new lunch resulted in a 40 per cent reduction in climate impact with no increase in cost or decrease in consumption.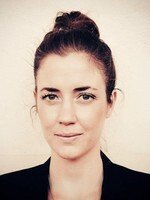 Patricia Eustachio Colombo. Photo: Private.
"The results show that we can optimise school meals in a way that makes them nutritious and climate-friendly without increasing cost and while sticking as closely as possible to the usual menu," says Patricia Eustachio Colombo, doctoral student at the Department of Global Public Health, Karolinska Institutet. "This shows that climate-friendly, nutritious meals provide a promising path to fostering sustainable dietary habits in the younger generation, which can play a vital part in our ambitions to improve public health while contributing to the UN's climate goals."
Sustainable menu similar to regular school lunches
Three schools from southern Sweden and Stockholm supplied the underlying material for the study in the form of their 1-year food purchases. Using a mathematical model, the researchers could develop nutritious school lunches with a 40 per cent lower climate impact without unrealistic deviations from the usual food composition and costs. The new menu did not exclude any foods but the total amount of animal products was reduced whereas the amount of plant-based foods increased.
The new menu was evaluated at three primary schools (years 0 to 9) in Botkyrka municipality. To study the acceptability of the new menu among pupils, the researchers measured the daily volume of food waste and consumption during the period in which the menu was served and compared this against usual volumes.
"When we tested the new meals in practice, we found that the pupils neither ate less nor wasted more food when the optimised lunches were served in the school canteen," says Eustachio Colombo.
Possibility of testing the method more broadly
The researchers hope that the approach will be tested in more municipalities and schools in order to refine the method and further develop the menus. They also hope to automate the method and integrate it into municipalities' current meal planning systems.
"Before the method can be implemented on a large scale, more research is needed to better understand people's views on the food they eat and what factors that could make them develop more sustainable and nutritious diets," says Eustachio Colombo. "Large scale implementation of sustainable school meals would also require real commitment and political will from decision-makers at national, regional and municipal levels."