Published: 15-06-2022 18:50 | Updated: 30-08-2022 16:28
Anna Mia Ekström wants to see long-term thinking and multitasking in dealing with health crises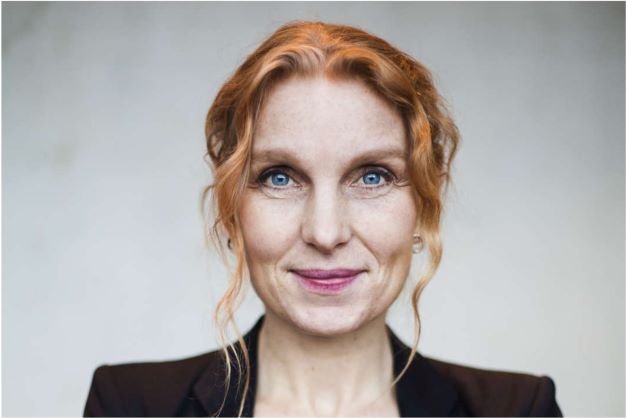 Anna-Mia Ekström has been involved with the Centre for Health Crises since the very beginning and is now a part of its first steering group. Before the Centre was formed, she was a member of KI's interdisciplinary resource team post COVID-19 (KIRP), and the task force that helped shape the centre. Just like with her many other engagements her aim is to make a difference, especially for the most vulnerable.
Professor of infectious disease epidemiology, research group leader, Swedish representative to the advisory forum for the European Health Emergency Preparedness and Response Authority (HERA), expert member in COVAX' Independent Allocation of Vaccines Group (IAVG), clinically active infectious disease doctor and frequent spokesperson for increased global equity – the list goes on, Anna Mia Ekström certainly has no shortage of jobs and engagements. All of them, and the many that have come before, provides her with an abundance of experience of global collaborations, epidemiology and infections, and helps her see the macro-perspective of any given health crises.
HERA and the future of COVAX
The format of each engagement varies. With regards to HERA, she is part of the forum that will advise the newly established authority on preparedness for future pandemics and on vaccine strategies. In COVAX, the engagement is very hands on.
"During the most intensive periods, we had meetings every week. I'm one of twelve advisors in IAVG, which was responsible for allocating vaccine doses between countries primarily those that could not afford to sign separate contracts with the pharmaceutical industry. Throughout last year COVAX was struggling to procure enough vaccines, primarily because wealthy countries were ready to pay more to ensure they had enough to cover their own populations several times over, and disregarding the needs of vulnerable populations in the 92 low and lower-middle income countries that had large unmet needs and very low vaccine coverage. Nonetheless, the COVAX initiative has now distributed around 1,6 billion doses and strived to maintain transparency and a needs-based allocation system, whilst at the same time also ensuring that the countries we supplied had a viable implementation plan and cold chain". When asked if she thinks COVAX will endure, in another format for other health issues, beyond the COVID-19 pandemic, Anna Mia replies: "probably not in this exact format, but the world needs a functioning allocation mechanism to distribute essential drugs and vaccines more effectively, especially in times of crisis. We need better systems that ensure objectivity, and that distribution is based on health needs, not ability to pay", she explains.
A focus on the most vulnerable 
Whilst the focus might vary, Anna Mia's goal remains the same; to make a difference, especially for those most vulnerable, such as women and young people. This is a visible theme in her research, which often focuses on sexual and reproductive health and rights. She thinks academia, researchers and universities have the power to really make a difference - it's all about how you communicate your results and to what extent your research is relevant to global health needs. Academic collaborations can build capacity necessary for future development and academic independence. Researchers have an important role to play in informing society by highlighting needs and explain complexities.
Working with education inspires the next generation, and research can help provide results that combat sensationalism and disinformation. Academia can also play a role to ensure that collaborations are equal, for example when it comes to data collection. "Powerful universities such as KI needs to ensure that academic collaborations are true partnerships, prevent 'data mining' and unfair authorships. We must also ensure that discoveries, data and capacity building also benefit the local communities from which the data derives.", she says.
The pandemic shone a harsh light not only on global injustice, but also on how short-sightedness and nationalistic thinking results in unequal and ineffective relief distribution in a health crisis. But Anna Mia is confident that we can do better, in particular because so many people are willing to contribute to change. "As researchers, we have the ability to inform, and to highlight the consequences of actions, or inactions, by presenting a fact-based response to knee jerk reactions. We also have the responsibility to ensure that our discoveries are available in a format accessible to our target groups. If we want to influence public policy, we need to realise that few politicians read scientific publications. Hence, we need to find other ways to communicate and other avenues to connect", according to her.  
Long-term perspective and insight regarding broader impact 
Recently, she and ten colleagues published an newspaper opinion piece on the long-term consequences of the recent cuts in Sweden's foreign aid budget. "The lack of long-term perspective and insights regarding the broader impact of political decisions, is a serious concern. We must be able to think about more than one thing at a time. If we let go of issues such a prevention, education and development investments now, it will be much more costly to deal with them later and some things will be beyond repair, such as the impact of school closures during the pandemic which undermined life opportunities for a hundred million children. There will always be crises, all the time, but that doesn't mean that we suddenly can stop to provide essential health care and social interventions and think that it won't matter much", says Anna Mia.
Part of having a long-term perspective is the ability to learn from past experiences and use it to build preparedness for the future, which is the founding thought of the Centre for Health Crises.
Anna Mia on the Centre for Health Crises: 
I would like the centre to be a coordinating link between academia and the rest of society. It can be an objective voice that coordinates communication and activities, and one that is not governed by short-term gains only but by evidence and experience.
I have been part of the centre since the start and my involvement will be based on my experience of global collaborations, the networks I have formed throughout my career, and the macroperspective that I hope I have developed through my work
Want to learn more?
Here you can find some scientific papers co-authored by Anna Mia that expand on the topics of the interview.
Binagwaho A,  Allotey P,  Sangano E,  Ekström AM,  Martin K. A call to action to reform academic global health partnerships. BMJ (Clinical research ed.) 2021 375; n2658-
Ekström AM,  Tomson G,  Wanyenze RK,  Bhutta ZA,  Kyobutungi C,  Binagwaho A,  Ottersen OP. Addressing production gaps for vaccines in African countries. Bulletin of the World Health Organization 2021 99;12 910-912
Ekström AM,  Berggren C,  Tomson G,  Gostin LO,  Friberg P,  Ottersen OP. The battle for COVID-19 vaccines highlights the need for a new global governance mechanism. Nature medicine 2021 27;5 739-740