Published: 13-10-2023 14:53 | Updated: 19-10-2023 15:52
Roundtable discussion on the political economy of adolescent mental health in Sweden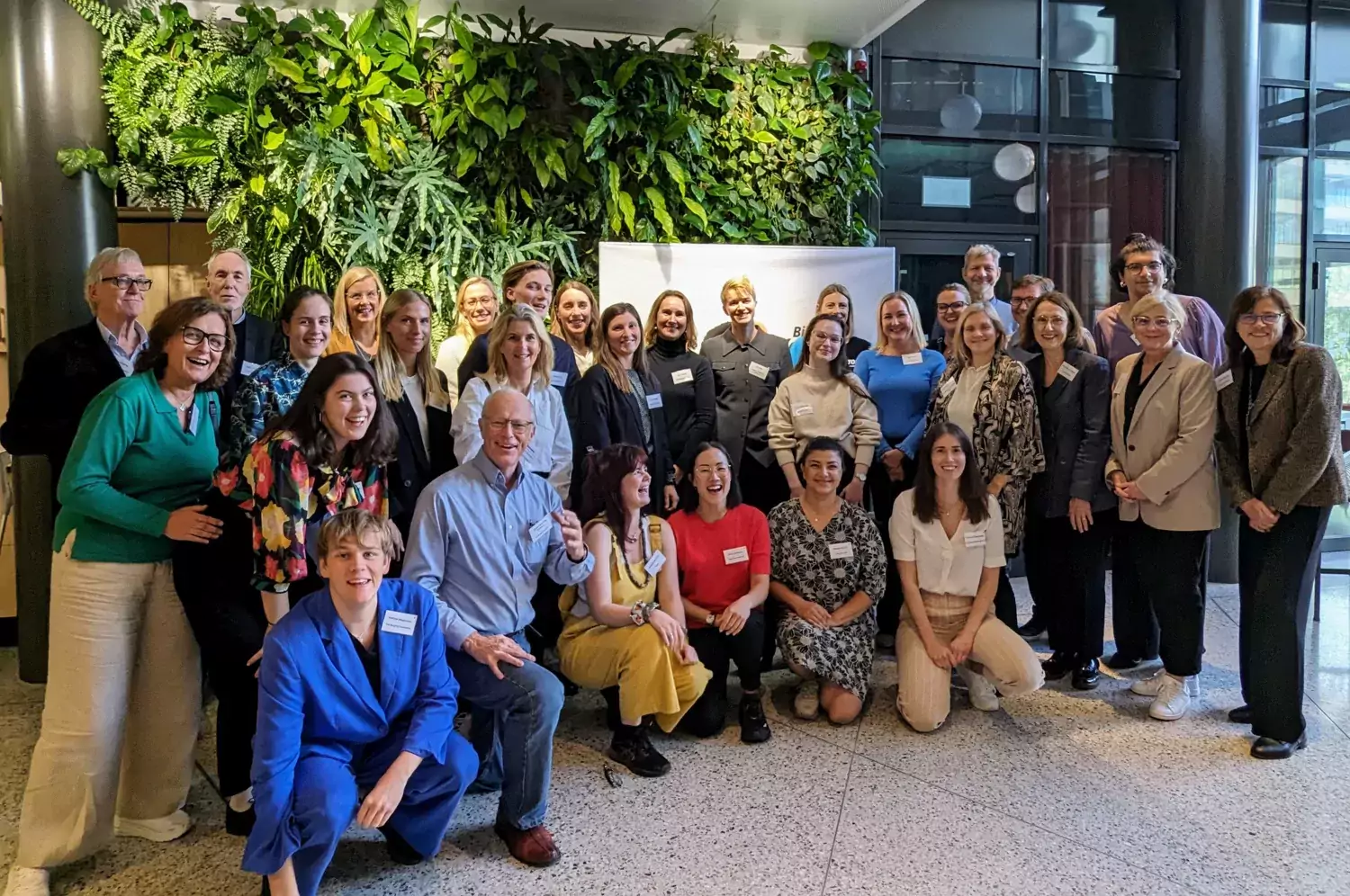 On October 5, the Department of Global Public Health at Karolinska Institutet organized a roundtable discussion on the political economy of adolescent mental health and well-being in Sweden. Around thirty key stakeholders contributed to an afternoon of discussion, insightful perspectives and to building bridges for collaboration.
The stakeholders invited to the roundtable included youth representatives as well as the different sectors of society that play key roles in adolescent mental health and well-being, including representatives of the social and health authorities in the country, civil society, youth organizations, youth mental health foundations and networks, health care providers and researchers.
The roundtable discussion started with a presentation by Olivia Biermann, postdoctoral researcher at the Department of Global Public Health, of the preliminary results of the study 'The political economy of youth mental health and well-being in Sweden'. The study aims to identify factors that influence the prioritization of adolescent mental health and well-being for increased funding and collective action in Sweden. The political economy analysis is expected to deepen the understanding of how adolescent mental health and well-being is prioritized and to contribute to more effective strategies and policies. Mariam Claeson, Senior Advisor, and Stefan Swartling Peterson, Professor at the Department of Global Public Health, and co-authors of the study, moderated the event.
"It was an extremely well-crafted conversation, with participants from relevant parts of society and well-formulated questions that created clear paths forward and well-founded conclusions - really exciting to take part in!"


Discussion at Karolinska Institutet on the political economy of adolescent mental health and well-being in Sweden. Photo: Olivia Biermann
Following the review of the preliminary findings, the participants were divided into four groups, led by youth representatives, to discuss issues based on the study's preliminary findings such as leadership and accountability, stakeholder engagement, definition and narrative, and data and evidence related to adolescent mental health and well-being.
"This research is very much needed and will contribute to a deeper understanding of the political economy of child and adolescent mental health and well-being - at the roundtable we saw that there is rich ground for broad collaboration but that the right structures need to be in place for it to be effective. We also have a unique opportunity to reach young people in the school environment that needs to be utilized and coordinated with other agencies when needed" says Jonatan Lamy, Vice-President of the Swedish Federation for Student Unions.
A plenary discussion followed with sharing of different perspectives and recommendations, opening opportunities for further collaboration and cooperation. The insights from these discussions will contribute to the final recommendations of the study.
"An enriching day where both hopeful and insightful perspectives were shared to work together in an actionable and evidence-based way considering young people's reality. The research confirms what I hear every day from young people around me in everyday life and through organizations. It was an important day to see, hear and meet young people in an equal way. I especially take away the importance of research that confirms and highlights the perspective of the target group for implementation in different parts of society, and that we want to work together for a better tomorrow. Young people's participation in the issue is incredibly important and a basis for it to also take place on young people's terms, to a world with more knowledge about mental health, so I am grateful to be involved and contribute with young people's perspectives from Mind", says Matilda Holmberg, from Mind.
All actors in the room agreed that youth must be at the center of planning and designing measures to improve adolescent mental health and well-being by listening, involving adolescents and ensuring their ownership throughout the process.
The engagement in the roundtable was inspiring and an important step forward for continued - and new - collaboration between stakeholders for the mental health and well-being of all young people.
The roundtable was part of the Global Forum for Adolescents which is the largest virtual event ever for young people that runs between 11-12 October and the 1.8 Billion Young People for Change campaign.
This article was written by Carolina Mikaelsdotter, consultant at Karolinska Institutet.