Published: 10-01-2020 13:14 | Updated: 10-01-2020 13:28
Pawel Kozielewicz Molecular Pharmacology Highlighted Trainee Author, January 2020
Congratulations Pawel Kozielewicz! You are the Highlighted Trainee Author for the January 2020 Issue of Molecular Pharmacology.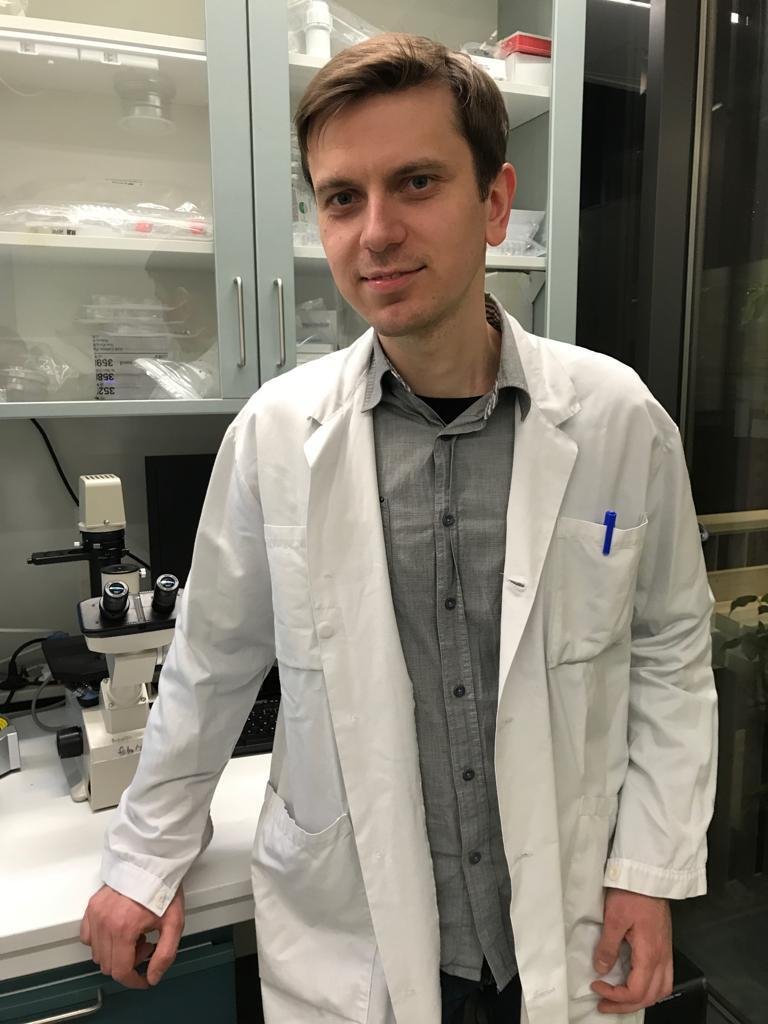 What article earned you this selection?
"The title of the article is "A NanoBRET-Based Binding Assay for Smoothened Allows Real-time Analysis of Ligand Binding and Distinction of Two Binding Sites for BODIPY-cyclopamine" and was published in the January issue of Molecular Pharmacology."
Pawel Kozielewicz is a post-doctoral student at the Department of Physiology and Pharmacology, Karolinska Institutet, and conducts his research at Professor Gunnar Schulte's lab.
What is your area of research?
"My area of research is pharmacology of Frizzleds family of G Protein-Coupled Receptors (GPCRs). Frizzleds are targeted by WNT proteins, and are important during embryonic cell development and adult tissue homeostasis."
How can your research contribute to improving human health?
"Since overactive Frizzleds signalling is oncogenic, it makes pharmacological targeting of these receptors highly relevant. The anticipated impact of my projects is, among many, to understand ligand-induced Frizzled activation mechanisms. These results will hopefully lay the basis for the discovery of Frizzled-targeting small molecule drugs with potential for anti-cancer therapy."
What do you do when you are not in the lab?
"I enjoy spending time with my family, with a recent focus on attempts to sing preschool songs with my daughter. I also have to keep track of all major sports results, particularly football (favorite clubs: Chelsea and Aston Villa). When an unusually high amount of free time becomes available, I am trying to stay in shape by going to the gym or playing squash."