Published: 01-07-2020 15:27 | Updated: 02-09-2020 08:43
In memory of the late Professor emeritus Torgny H Svensson
Professor emeritus Torgny Svensson has passed away following complications of covid-19 on Friday, June 12th, at the age of 75. He will be sorely missed by his family, as well as friends and colleagues in Sweden and around the world.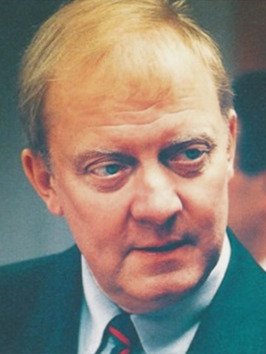 Professor Torgny Svensson passed away on June 12th 2020 at the age of 75. Photo: CINP
Torgny Svensson was born on May 15th, 1945, in Gothenburg, where he grew up and completed his medical education. He received his scientific training under Nobel laureate Arvid Carlsson at the Faculty of Medicine, University of Gothenburg. He spent several years working in the USA, both at the Yale University Medical School  (1973-1974), The Salk Institute (1981-1982), and also at the University of Lyon (1989), in France. He received his professorship in Pharmacology at Karolinska Institutet in 1983, and for over two decades, he was a member of the Nobel Assembly.
A world authority in neuropsychopharmacology
He honored the scientific tradition of Arvid Carlsson in a unique way, and already at a young age he became a world authority in neuropsychopharmacology. His research on autoreceptors furthered our understanding of the function and regulation of the brain's monoaminergic neurons. He contributed significantly to our knowledge of how psychopharmacological drugs and addictive substances affect the monoaminergic and glutamatergic signaling of the brain. His clinical experience must not be ignored, and his scientific approach was anchored with the clinical situation. Although his research focused on the complex biological mechanisms of the brain, it was always designed with the individual patients in mind.
International Award-winner
His international network was enormous, and he held several prominent international positions, including serving as President of "The International College of Neuropsychopharmacology" (CINP) and "Scandinavian College of Neuropsychopharmacology" (SCNP).
He received many international awards for his research, the latest being the "CINP Pioneer Award", a prestigious prize that he never got to accept officially.
Great inspirer that is missed by many
Torgny Svensson was a unique person in several aspects. He was a brilliant scientist and a great inspirer and leader. His sense of humor was never far away, even during the most serious and complicated scientific discussions.
Psychopharmacology and neuroscience, as a whole, have lost a leading scientist with a colorful personality that will leave behind a huge void. We will miss our friend and colleague and an ever positive and enthusiastic discussion partner who kept pushing and inspiring us.
But his ideas will live on.
Göran Engberg, Sophie Erhardt, Stefan Eriksson, Lars Farde, Bertil Fredholm, Kjell Fuxe, Tomas Hökfelt, Kent Jardemark, Åsa Konradsson Geuken, Sten Grillner, Monica Marcus, Aleksander Mathé, Jan M Mathé, Martin Schalling, Björn Schilström, Joep Titulaer, Hans Wigzell och Sven Ove Ögren
Friends and colleagues at the Karolinska Institutet.