Published: 07-04-2020 10:37 | Updated: 07-04-2020 11:01
In memory of the late Professor emeritus Folke Sjöqvist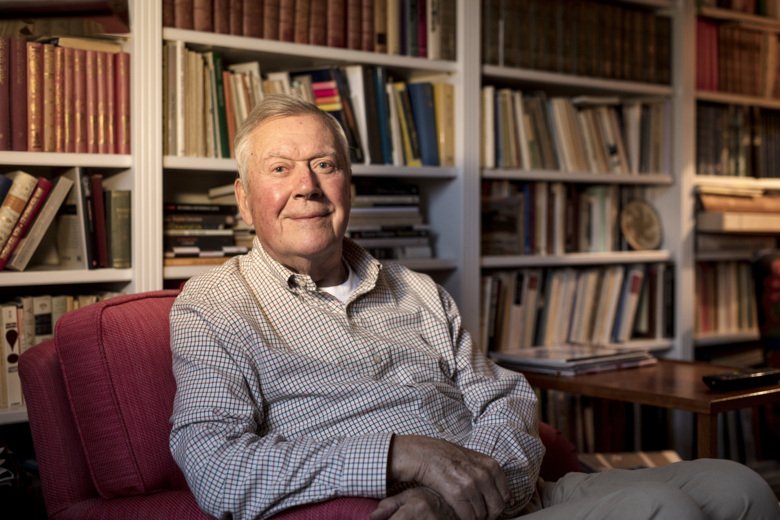 We have lost our former director, colleague and friend, Professor emeritus Folke Sjöqvist, who passed away peacefully on 30 March at the age of 86 after a protracted illness. He is sorely missed by his wife Margareta and four children and their families, as well as friends and colleagues in Sweden and around the world.
Folke Sjöqvist earned his PhD in 1962 at Karolinska Institutet with an experimental thesis on signal transfer in the autonomous nervous system. In 1963 he began a two-year period of postdoc training in the USA at a pioneer laboratory for drug metabolism, and studied methods for randomized clinical trials at Johns Hopkins University in Baltimore.
In 1970, he was appointed as Sweden's first professor of clinical pharmacology in Linköping and in 1972 he was recruited as professor and clinical director at the recently opened Huddinge Hospital, where he remained until retiring in 1998.
Established clinical pharmacology in Sweden
Folke Sjöqvist established clinical pharmacology as a medical specialty in Sweden and had a decisive influence on its development around the world. Over 100 doctoral students graduated during his tenure as professor at the department in Huddinge. It became something of an international Mecca in the subject, attracting countless visiting researchers from all corners of the globe. He was a pioneer in the use of twin studies to understand genetic differences in drug metabolism. Very much thanks to him Karolinska Institutet is associated with world-leading breakthroughs in the clinical and molecular understanding of the variability in drug effects between patients and populations.
It was at Folke Sjöqvist's initiative that the analysis of drug levels and genetic variation was used as clinical tools for individualised dosing of drugs. The Drug Information Centre that he founded became a much appreciated healthcare service. In fact, Folke Sjöqvist always stressed the importance of serving the healthcare sector and as a keen follower of sport he was a driving force behind the establishment of the international doping laboratory in Sweden.
Long-standing leader in the IUPHAR
Folke Sjöqvist was passionate about medical education and continous medical education for healthcare professionals, and was involved in the establishment of Drug and Therapeutics Committees and pharmacoepidemiology in Stockholm and other parts of the country. He was a long-standing member of Karolinska Institutet's boards and the Nobel Assembly, and spent many years as a leader and source of inspiration within the IUPHAR (International Union of Basic and Clinical Pharmacology). His work earned him many awards and prizes.
We remember Folke Sjöqvist as a visionary and as an inspirational, energetic and considerate director, who cared for his colleagues regardless of their background or position. He had an inerrant feeling for explaining the molecular mechanisms behind the causes of variation in the effects and side-effects of drugs between patients, and an intuitive grasp of how experimental methods and drug analyses could be put to clinical use.
Created an international research and development environment
Folke Sjöqvist created an international research and development environment that was very much appreciated by visiting researchers and their families and forged lifelong bonds of friendship with all research and healthcare personnel.
Folke meant a great deal to many. We will remember his curiosity, enthusiasm, solicitude and energy, which he continued to share for many years after retirement as an active emeritus.
Gunnar Alván, Ulf Bergman, Leif Bertilsson, Marja-Liisa Dahl, Erik Eliasson, Lars L Gustafsson, Magnus Ingelman-Sundberg, Georgios Panagiotidis, Anders Rane
Friends, colleagues and researchers at Karolinska Institutet