Published: 30-05-2022 10:23 | Updated: 27-06-2022 11:59
Every Breath Counts launches early career network for pneumonia researchers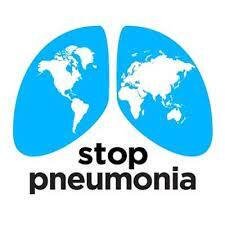 The Every Breath Counts Coalition Research Group is launching a PhD and early career researcher network to support emerging researchers working across any discipline in the area of pneumonia. The purpose is to promote networking and publish a monthly blog where early career researchers, and new research in the field are highlighted.
A key challenge that has been raised in pneumonia research is the lack of visible champions, and the concern that this discourages early career researchers from actively seeking out this area of research. Therefore, the purpose of this network is to try and ensure that the next generation of pneumonia researchers are starting with a strong and diverse network to help them gain visibility early, and that this can catalyse both increased funding and impact. The goal is to build a network to have 70% emerging pneumonia researchers from low-resource contexts, so nominations from these regions are particularly of interest.
The network will be facilitated through a LinkedIn group to allow for informal networking, and is supported by the Every Breath Counts Research Group, that is led by Kevin Baker and Carina King.The plan is to publish a monthly blog on the EBC website to promote the members and their research, as well as spotlighting novel research findings. 
Fin the first blog post here about point.of.care dignostic on low resource settings written by PhD student Bakare Ayobami Adebayo.
Joining the network
If you know suitable candidates, please forward the information to them. For doctoral students and early career researcher that would like to join, please sign up using this form.
If you have any queries or comments, please do not hesitate to reach out to Kevin Baker or Miriam Mosesson.
Learn more about paediatric pneumonia research priorities
The EBC Research Group engaged 108 leading pneumonia experts globally between November 2019 and June 2021 to develop a list of research priorities with the potential to accelerate reductions in child pneumonia deaths and enable countries to achieve the Sustainable Development Goals. The study identified the top 20 paediatric pneumonia research priorities organized around four themes – prevent and protect, diagnosis, treatment and cross-cutting.
Read more about the identified priorities here:
Paediatric pneumonia research priorities in the context of COVID-19: An eDelphi study.