Published: 24-09-2021 13:46 | Updated: 24-09-2021 13:47
Two KI researchers elected to the Young Academy of Sweden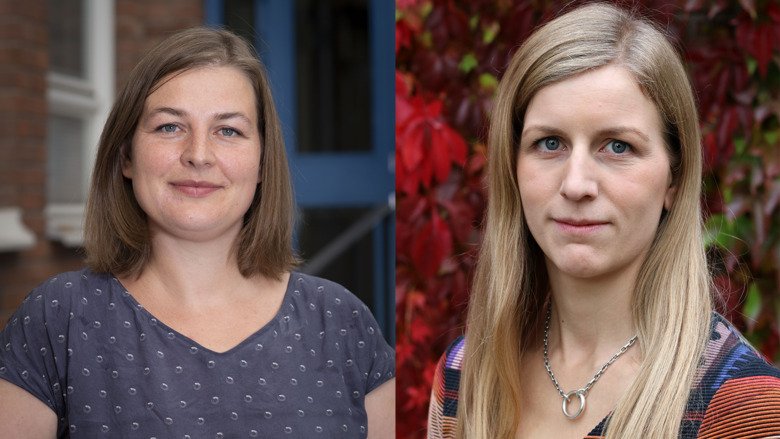 Karolina Kauppi, researcher in medical biology, and Janina Seubert, researcher in psychology at Karolinska Institutet have been elected to the Young Academy of Sweden, an organisation that brings together younger, leading researchers from all fields and all parts of the country.
On 22 September, the new members were welcomed to the Young Academy of Sweden. Out of a total of eight researchers, two were from Karolinska Institutet. The term of office of as a member is limited to five years. Karolina Kauppi at the Department of Medical Epidemiology and Biostatistics, is excited about the assignment.
"I want to promote science so that it will have a strong and positive role in society, with increased knowledge and trust in research among the general public. I also want to help shape sustainable and attractive career paths for young researchers that will also promote the quality of the research conducted," she says.
Karolina Kauppi received her PhD from Umeå University in 2013 in genetics, memory and brain function and has since been a postdoc at Oslo University and the University of California San Diego. She then returned to Sweden to build up her own research group focusing on mapping the genetic factors that affect, above all, the cognitive impairments often seen in normal ageing, but also in several neuronal diseases. Her work today is interdisciplinary, integrating methods from different fields and building favourable collaborations between KI and Umeå, and she thinks it is fun and valuable to be able to collaborate with people with different areas of expertise.
Janina Seubert at the Department of Clinical Neuroscience is also looking forward to her time as a member. A key issue she is passionate about is diversity in academia.
"I strongly believe that it is by taking advantage of our differences in experiencing the world, whether by virtue of our different areas of scientific expertise, culture or upbringing, that we can create the best research ideas," she says.
Janina has worked extensively in interdisciplinary and international contexts; during her PhD period on the boundary between clinical psychiatric research and basic neuroscience research, and during her postdoc in an interdisciplinary centre for smell and taste research where psychologists and molecular biologists worked under the same roof. During that time, she experienced how paralysing it can feel not to have a planned future in academia, despite being well published and good at attracting external research funding.
"During my time as a member of the Young Academy of Sweden, I will therefore work hard to establish clear career paths for young independent researchers who, despite high scientific performance, have ended up outside of the assistant senior lecturer system," concludes Janina Seubert.
The Academy also includes KI researchers Petter Brodin at the Department of Women and Children's Health and Gustaf Edgren at the Department of Medicine, Solna, as well as the alumni Jens Hjerling-Leffler at the Department of Medical Biochemistry and Biophysics and Camilla Svensson at the Department of Physiology and Pharmacology.
About the Young Academy of Sweden
The Young Academy of Sweden was founded in 2011 and since its inception has had a total of 95 prominent researchers as members, many alumni are currently in leading positions in the research system. Scientific innovation, leadership and an interdisciplinary approach permeate the academy's operations. In 10 years, the organisation has created a strong voice among decision-makers in the scientific community both nationally and internationally.