Published: 17-11-2023 14:18 | Updated: 24-11-2023 14:29
Researchers inspiring the next generation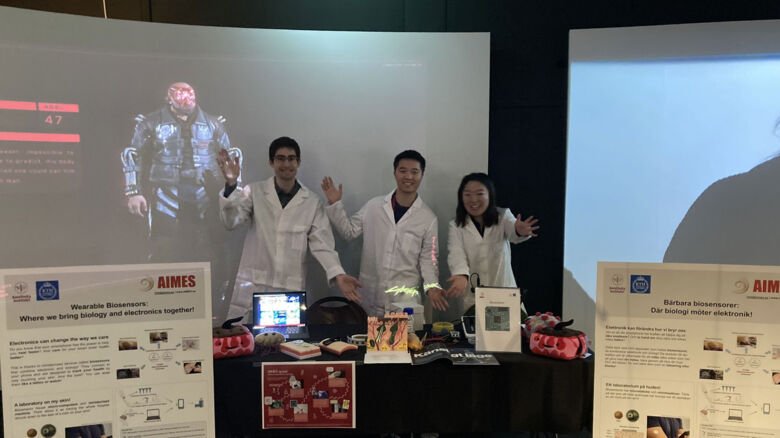 During the autumn school break in November AIMES - Center for the Advancement of Integrated Medical and Engineering had a new exceptional opportunity to create a workshop at Tekniska Museet about the future of humanity. This was a new unique chance for our researchers to share their passion for science and inspire the next generation of scientists.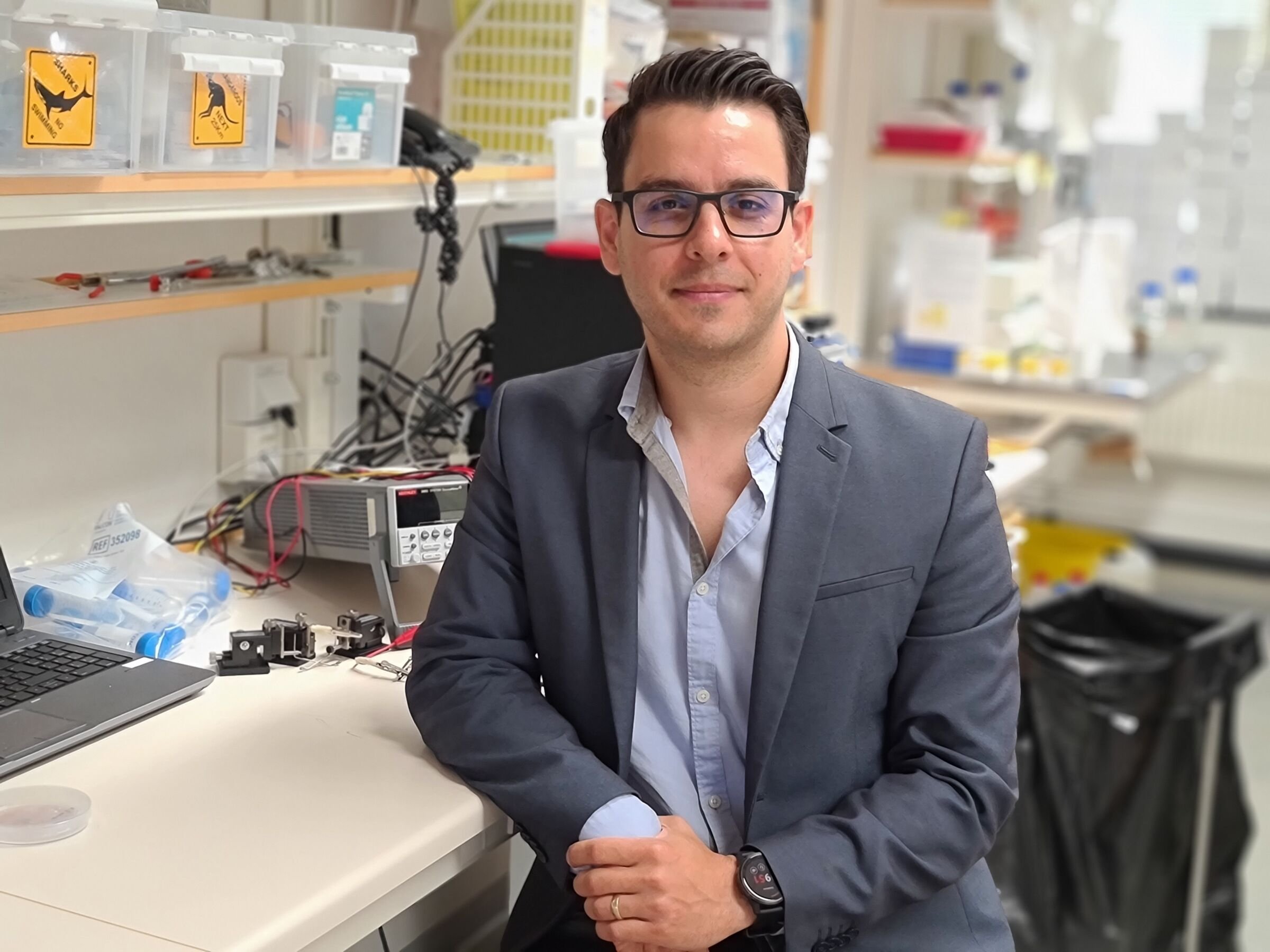 Assistant Professor Onur Parlak Photo: Magdalena Lindén
Onur Parlak, PhD, Assistant Professor at the Department of Medicine, Solna and his team participated in a showcase of their research for the general public on Oct 31- Nov 2 at Tekniska Museet.
Tell us about your best experience with this workshop and how did the the young researchers respond? 
"Our workshop at the Museum showcasing wearable biosensors and medical devices was an incredibly rewarding experience. The workshop aimed to engage children during school break, and the response we received was overwhelmingly positiv. 
The kids were captivated by the hands-on exhibits, eagerly experimenting with our wearable sensors and engaging in interactive activities. Their genuine curiosity and enthusiasm were palpable, sparking insightful questions and a deep interest in the technology. What stood out was how inclusive the workshop was, catering to different age groups within the range and ensuring everyone could comprehend and enjoy the experience. Witnessing the children's excitement and their subsequent interest in potential scientific careers was incredibly rewarding, making this workshop a fulfilling and impactful.
In addition to the profound impact on the kids, our team also greatly benefited from the workshop. The interactive nature of the event allowed us to refine our communication skills, adapting complex concepts into engaging, accessible explanations for children of varying ages. Moreover, observing the children's reactions and understanding their learning patterns provided invaluable insights for us to improve future outreach activities. This hands-on experience not only enriched our understanding of how to effectively communicate scientific concepts but also strengthened our passion for inspiring young minds and fostering interest in technology and science."
AIMES, Center for the Advancement of Integrated Medical and Engineering Sciences, is a joint venture of KI and KTH that will strengthen cooperation between the universities and has a strong focus on making use of research results in various sectors of society.
The idea behind AIMES is to work to transform investments made in research and education into benefits for many sectors of society and for economic growth.