Published: 15-06-2018 15:51 | Updated: 27-09-2019 09:20
Multidisciplinary research and collaboration to end tuberculosis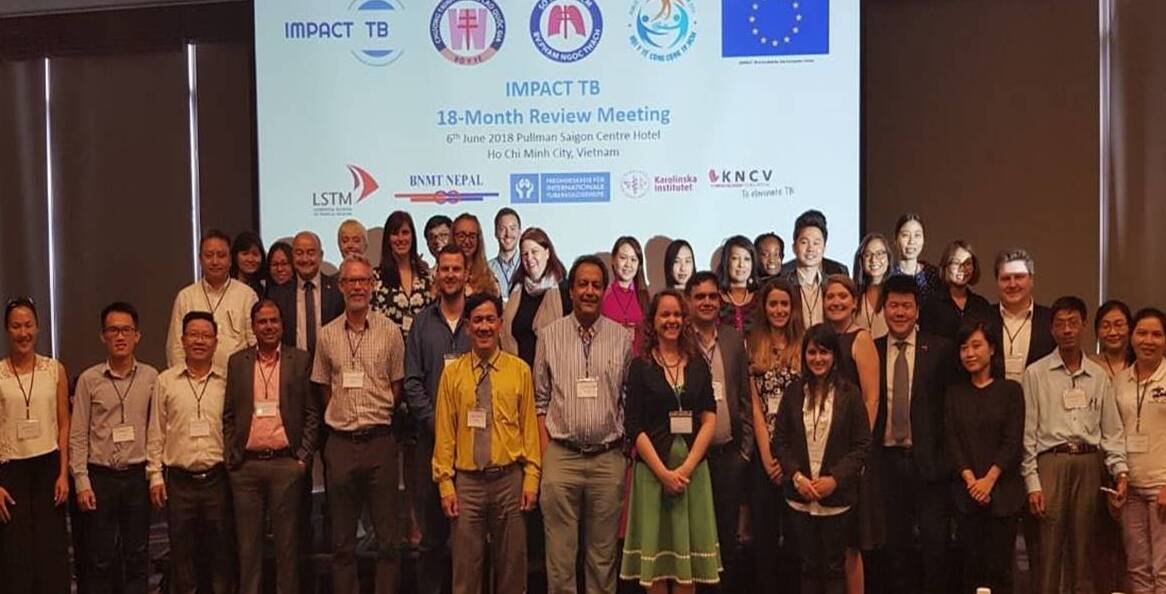 On 6-7 June 2018, a team from Karolinska Institutet participated in the 18-months review meeting of the Horizon 2020-funded IMPACT TB project. IMPACT TB is about the implementation, evaluation and scale-up of active tuberculosis (TB) case finding and social support interventions in Nepal and Vietnam.
The multidisciplinary consortium – led by the Liverpool School of Tropical Medicine – includes KNCV Tuberculosis Foundation, the Birat-Nepal Medical Trust, Friends for International TB Relief and Karolinska Institutet.
Karolinska Institutet's Professor Knut Lönnroth is leading the project's work package on dissemination and knowledge translation, the progress of which was presented by PhD student Olivia Biermann and post-doc Kerri Viney.
Links