Published: 07-05-2020 15:17 | Updated: 07-05-2020 16:01
Lipid mediator profiles associate with severity and prognosis of patients with acute-on-chronic liver failure
Patients with acutely decompensated cirrhosis frequently develop acute-on-chronic liver failure (ACLF), a syndrome characterized by intense systemic inflammation, multi-organ failure and high short-term mortality. The Craig Wheelock group has now contributed to a study, recently published in the Journal of Hepatology, that associates specific profiles of circulating lipid mediators with the severity and prognosis of patients with acutely decompensated cirrhosis.
What are the most important results of the study?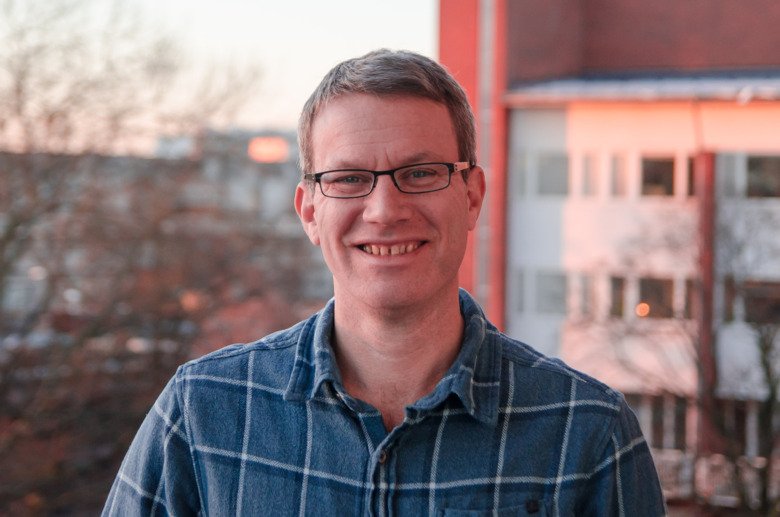 Craig Wheelock: ''We found that patients with ACLF present increased levels of a series of lipid mediators. The uncontrolled production of certain lipid mediators sustains inflammatory pathways in a vicious cycle that intensifies the disease. Among others, we found that increased levels of LTE4, an arachidonic acid-derived molecule belonging to the cysteinyl leukotriene family, associated with the severity of the disease. We also found that LTE4 followed the course of the disease in patients requiring hospitalization after a 28-day follow-up. This pattern included associations of elevated LTE4 with 28-day mortality in the same patients.
Additionally, decreases in the eicosapentaenoic acid (EPA)-derived lipid mediator lipoxin A5 (LXA5) were also associated with lower mortality in the same patients. LXA5 has been previously linked to the resolution of inflammation and is considered to be a specialized pro-resolving mediator (SPM).
Both the cysteinyl leukotrienes as well as the lipoxins were originally discovered here at MBB as part of the early eicosanoid research performed by Dr. Bengt Samuelsson and colleagues.''
How did your lab contribute to the results?
''One of the primary research areas of our group relates to the analysis of lipid mediators using mass spectrometry in order to 1) investigate their role in the etiology of inflammatory diseases and 2) use the observed profiles in stratified medicine approaches to target treatment strategies. We have therefore developed an analytical platform capable of simultaneously quantifying > 100 lipid mediators derived from a range of polyunsaturated fatty acids (PUFAs). Within these lipid mediators, also termed oxylipins, we can identify compounds that exert both pro-inflammatory and pro-resolution properties in the inflammatory cascade.
For the current work, we quantified these lipid mediators in 246 patients with acutely decompensated cirrhosis of whom 119 had acute-on-chronic liver failure. Additionally, we profiled 191 of these patients after a 28-day follow-up period. This is the first time that the contribution of lipid mediator species has been evaluated in the pathogenesis of systemic inflammation and development of organ failures in ACLF.
This study was initiated as a collaboration with Dr. Joan Clària from the University of Barcelona. A PhD student from his group, Cristina López-Vicario (now a post-doctoral researcher), came to MBB as a visiting researcher to perform the initial pilot studies. Based upon promising results, the project was expanded with support from the European Foundation for the Study of Chronic Liver Failure (EF-Clif) to investigate a large patient cohort. Accordingly, the project was an exciting collaboration made possible with support from a non-profit foundation.''
How can this new knowledge contribute to improving human health?
''Our findings provide useful insight into the role that bioactive lipid mediators play in the initiation and progression of systemic inflammation and organ failure in patients with ACLF. For example, the lipid mediator profiles can be used to identify patients in need of acute treatment, and then to track treatment efficacy.
On the other hand, we show dysregulations of specific pathways (e.g., cysteinyl-leukotrienes), which can be suggested as targets for new disease treatment. This pathway is of particular interest because there are already available receptor antagonists that are used to treat asthma (e.g., Montelukast) and have been further proposed by Jesper Haeggström's group for the prevention and treatment of abdominal aortic aneurysm (AAA).
Collectively, this study advances our knowledge of the processes involved in the transition of a patient with stable ACLF to acute disease leading to mortality.''
Full publication
Targeted lipidomics reveals extensive changes in circulating lipid mediators in patients with acutely decompensated cirrhosis.
López-Vicario C, Checa A, Urdangarin A, Aguilar F, Alcaraz-Quiles J, Caraceni P, et al
J. Hepatol. 2020 Apr;(12)
Corresponding author
Joan Clària;
European Foundation for the Study of Chronic Liver Failure (EF-Clif) and Grifols Chair, Barcelona, Spain
Biochemistry and Molecular Genetics Service, Hospital Clínic-IDIBAPS and CIBERehd, Barcelona, Spain
Department of Biomedical Sciences, University of Barcelona, Barcelona, Spain