Published: 12-06-2019 09:49 | Updated: 12-06-2019 11:54
Kostas Stamatopoulos new Visiting Professor at Karolinska Institutet
Dr Kostas Stamatopoulos has been appointed Visiting Professor at the research group Clinical Genetics, the Department of Molecular Medicine and Surgery, Karolinska Institutet, from June 1st, 2019.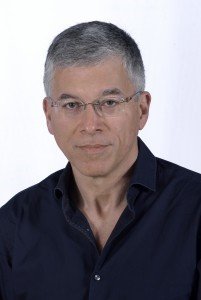 Visiting Professor Kostas Stamatopoulos
Dr. Kostas Stamatopoulos is since 2013 Director of the Institute of Applied Biosciences, Center for Research and Technology Greece (CERTH) in Thessaloniki, Greece. Recently, he was also appointed chief coordinator of the National Precision Medicine Program in Greece.
Dr. Stamatopoulos has been involved in Chronic lymphocytic leukemia (CLL) and lymphoma research since 1994 and has published extensively about the immunobiology of lymphoid malignancies. His current research interests include: immunogenetics of human lymphoid malignancies; cell signaling; genetic diagnostics; precision medicine in cancer; and, patient empowerment in care.
"We are delighted to announce that Dr. Kostas Stamatopoulos was appointed Visiting Professor to our research group" says Richard Rosenquist Brandell, research group leader of the group Clinical Genetics at the Department of Molecular Medicine and Surgery. "Dr. Stamatopoulo's extensive expertise on lymphoproliferative diseases, immunology/immunogenetics and bioinformatics will be a great asset to us".